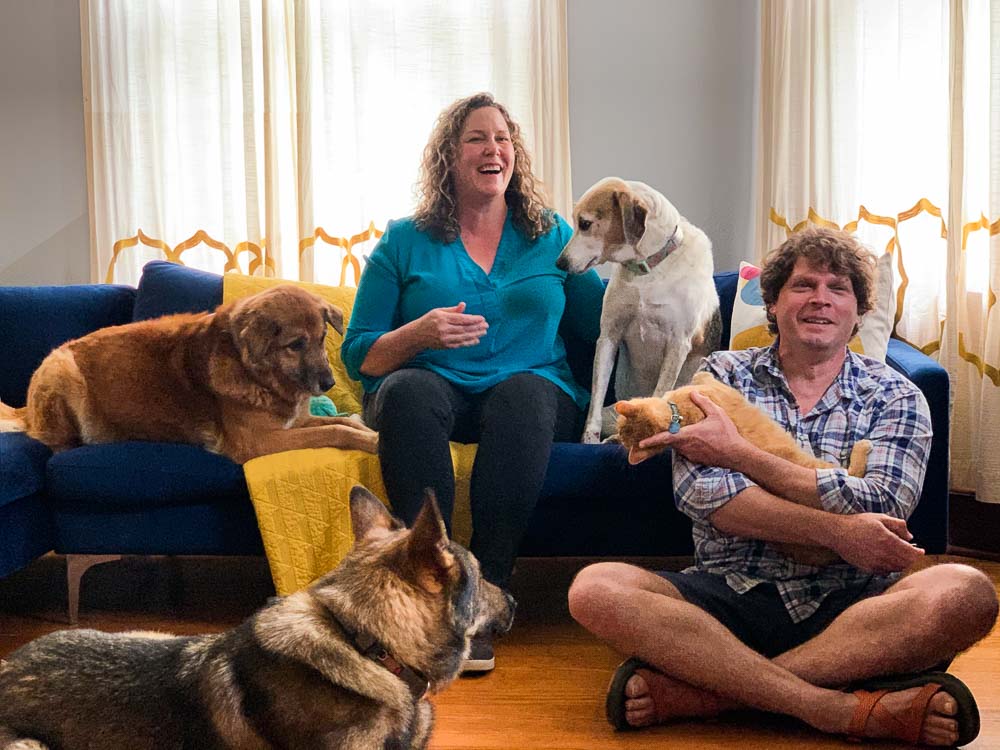 Hi! I'm Katy. My husband and I live with three dogs and a cat in a 1,600 square foot Bungalow. We love our furkids and home design, but it can be a challenge to keep the pet hair off the velvet sofa. Barking Bungalow is the journey of how we find creative solutions to living with (a lot) of pets without sacrificing style. It takes a little retro-fitting, a handful of behavior modifications, and a lot of experimenting but it's a fun adventure. If you want to learn how to finally manage all that pet hair, this is the place for you.

I work in home improvement television but at home, this is my crew. Meet the pack!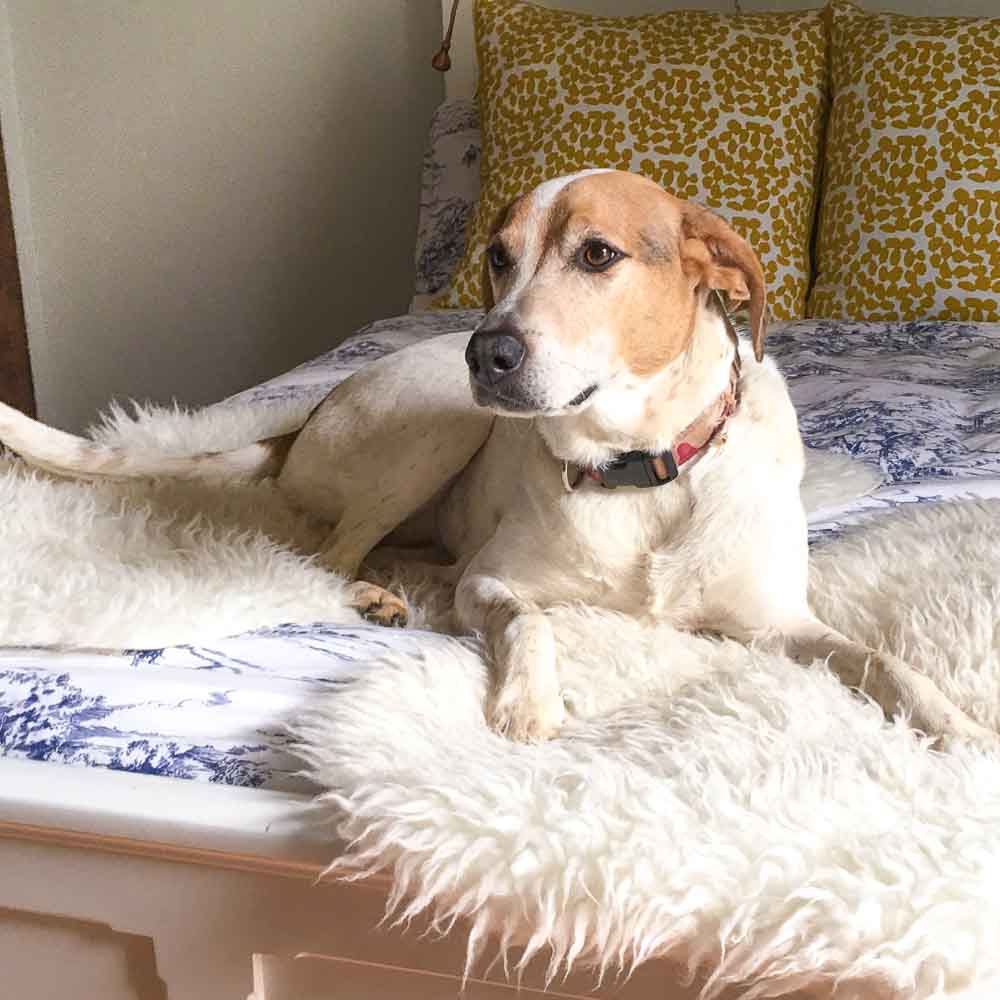 Scout
Favorite Game: Fetch,
Favorite Food: Anything potentially edible
Sleep Style: Only in the middle of the bed
Scout's Pro Tip: If your pup loves to fetch, you can buy boxes of 50-100 used tennis ball on eBay for twenty bucks (keep an eye on shipping costs). It's an affordable way to make sure you are always prepared for fetch. They also look great in baskets in the mudroom.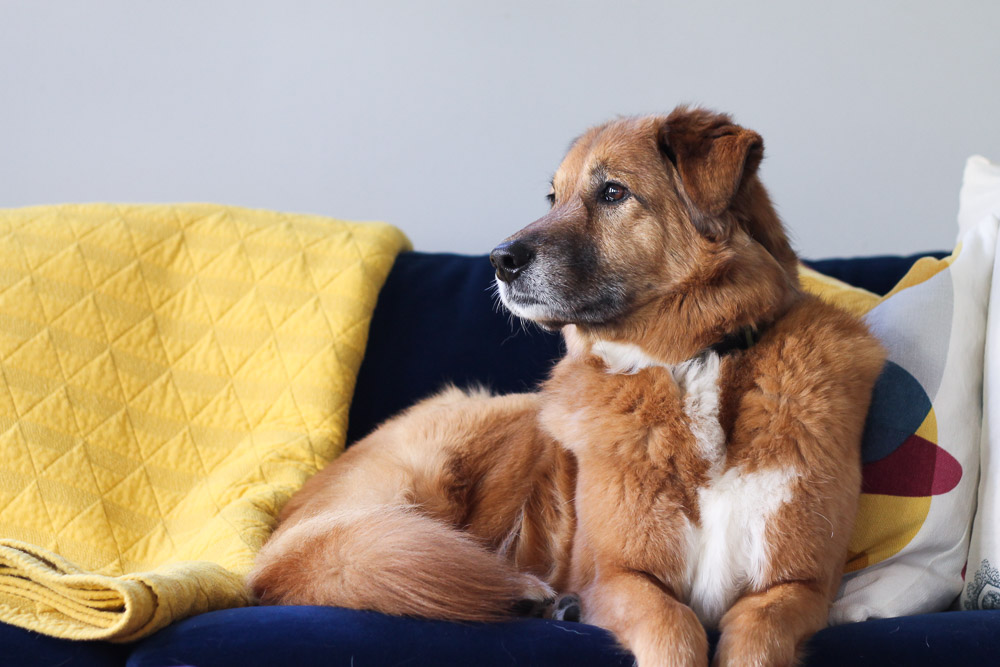 Mortimer
Favorite Game: Barking at the mailman
Favorite Food: Only the most exquisite wet dog food
Sleep style: On the edge of the bed closest to the door
Mort's Pro Tip: He is all about multi-functional furniture. He prefers to eat at chest height and our farmhouse bench hits the spot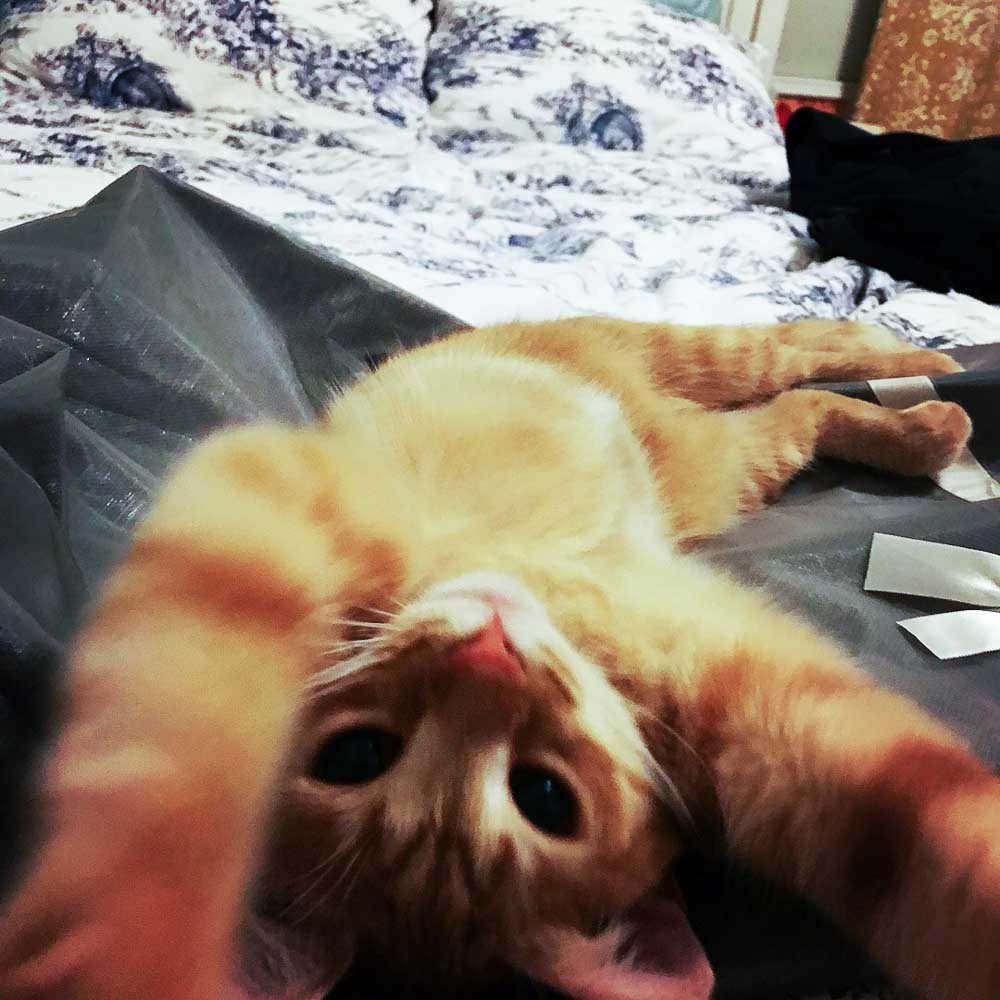 Lottie Mae
Favorite Game: Stick with a feather on the string
Favorite Food: Lottie likes to steal the large breed dog food from the German Shepard. She is not afraid.
Sleep Style: Any basket, cubby or Amazon box
Lottie's Pro Tip: Lottie can flip the most basic amazon box into the ultimate dream bed by adding a simple IKEA faux sheepskin.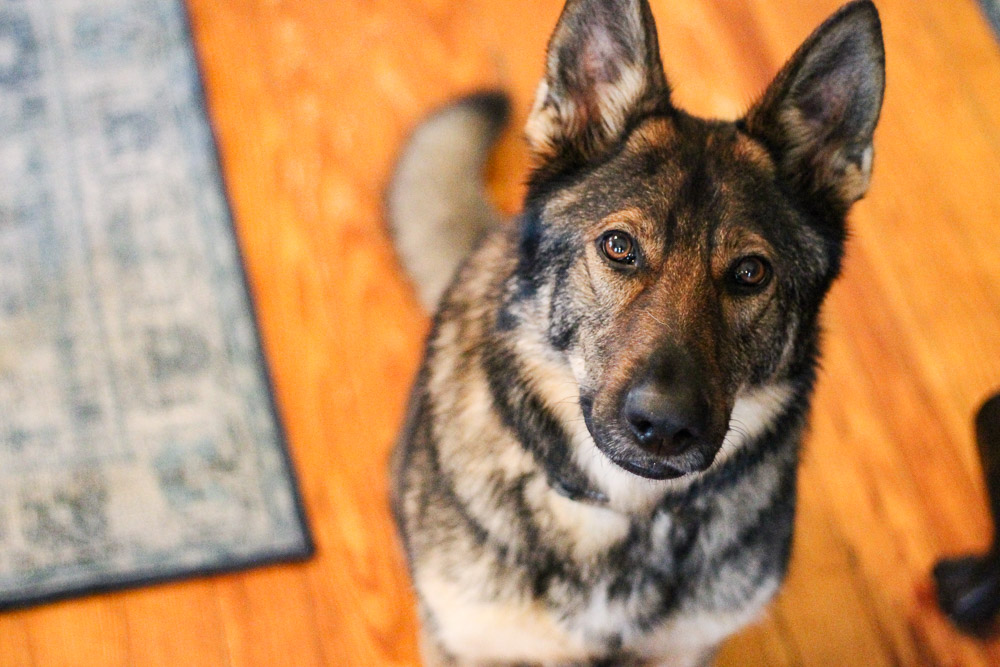 August
Favorite Game: Keep away with the large orange ball
Favorite Food: Stinky Salmon treats
Sleep Style: He likes to sleep alone. Absolutely no touching while sleeping.
August's Pro Tip: He sleeps on the guest bed, but his sharp nails can tear through sheets and duvet covers. He uses a washable throw rug over the bed to protect the linens. He is currently using a stylish ivory faux cowhide that was a gift from my friend Dara.