Cats are fun and adorable creatures and always bring a smile to your face. So why not place more of those sweet faces around your home in these lovely planters.
Not sure what gift to give your favorite cat lover? These cat planters will be the purr-fect fit and are sure to bring a smile to any legit cat fan.
Hang them up or set them on the window sill and fill them with your favorite cat-friendly plant. From Boho to Industrial, one of these 13 stylish cat planters will be a perfect fit for your home's unique style.
If you fall in love with the plants featured in these pictures, make sure to order them separately as they do not come with the planters.
11 Adorable Cat Planters
This post may contain affiliate links and I may earn a small commission when you click on the links at no additional cost to you. As an Amazon Affiliate, I earn from qualifying purchases. You can read my full disclaimer here.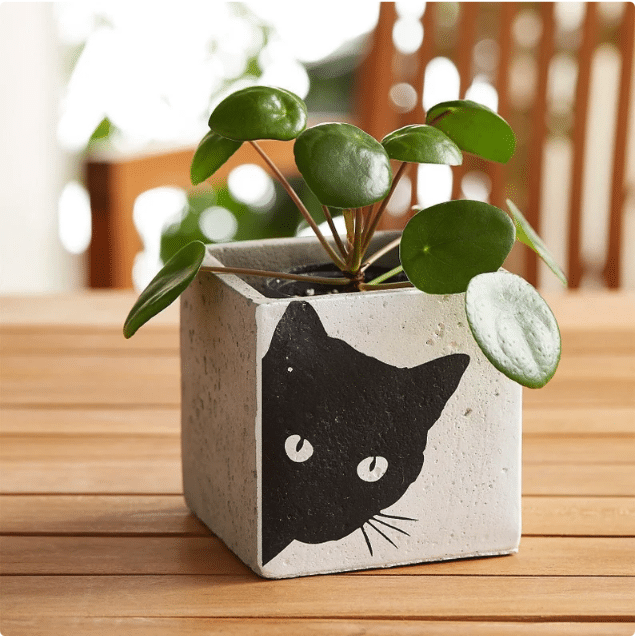 This faux concrete planter from FunSucculents features one sneaky cat. Perfect for a single succulent or cactus. Place it on your desk or mantle. It's an excellent fit for any industrial-chic home.
The cat featured in this clever cat planter is based on the artist's cat Mimi. Made of handpainted clay, this kitty includes foot pads to protect your fireplace mantel or side table and comes in blue and pink. The drainage hole is vital for growing succulents and cactus. (Scarf not included)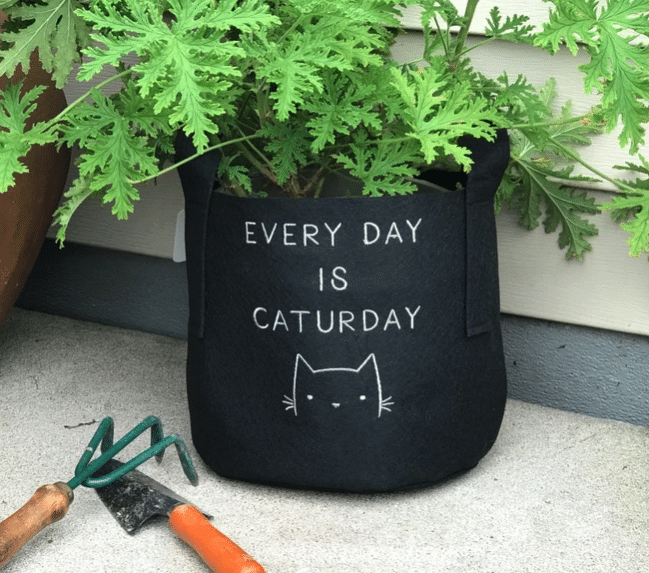 This 3-gallon non-woven planter from 360PersonalizedGifts is embroidered with the wise phrase "Everyday is Caturday." No more accurate statement has even been said. Plant some cat-friendly herbs in this large planter to welcome creatures on your front stoop or patio.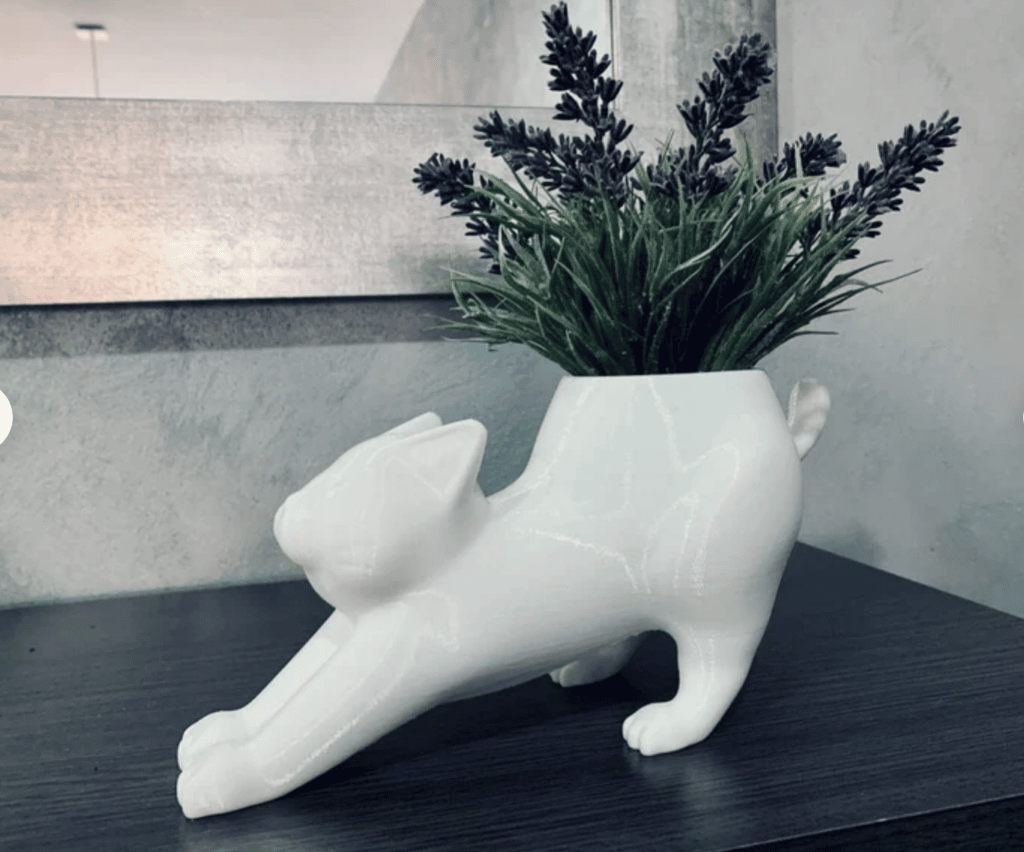 It's not a stretch to imagine how cute this little kitty would look in your home. In addition to black, white, and marble, this cat planter from KeKiwi comes in twenty-seven colors.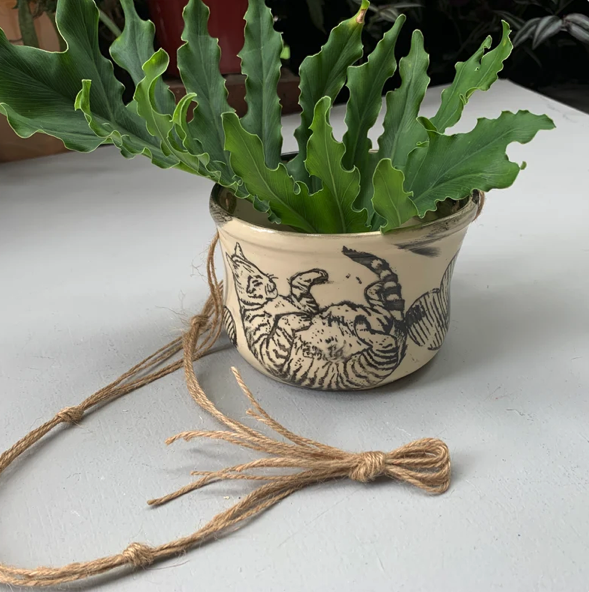 This gorgeous planter from rebeccasipperart is a true piece of art. The wheel-thrown porcelain is attached with jute twine so you can hang in your sunroom or in front of your favorite window. Check out this shop's huge assortment of cat planters.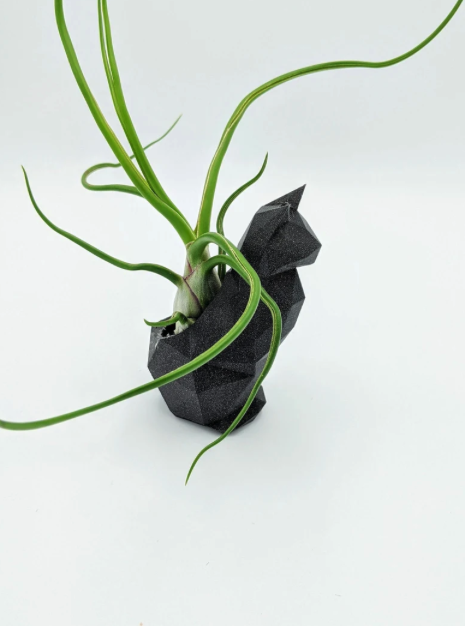 Did you know air plants are non-toxic to cats? Snag this minimalist cat-inspired air plant planter by tinkrhous, made from compostable plastic. It's a great addition to any desk or kitchen window.
Let this little kitty snuggle all your favorite succulents in one adorable cat planter. This 8-inch diameter ceramic planter has a drainage hole and tray for optimal gardening. This happy cat would be a wonderful addition to any balcony or patio.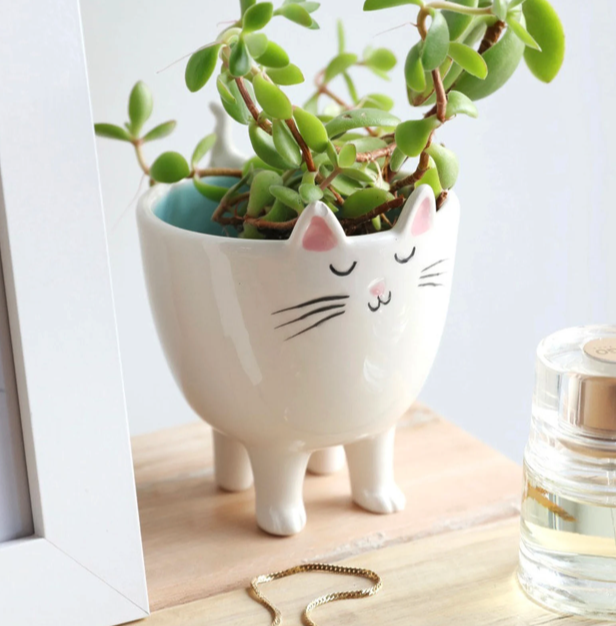 You will want to stand up for this one. This cutie standing planter by FunSucculents is another excellent option for succulents or a cactus. This happy cat will bring a smile to any kitchen or vanity.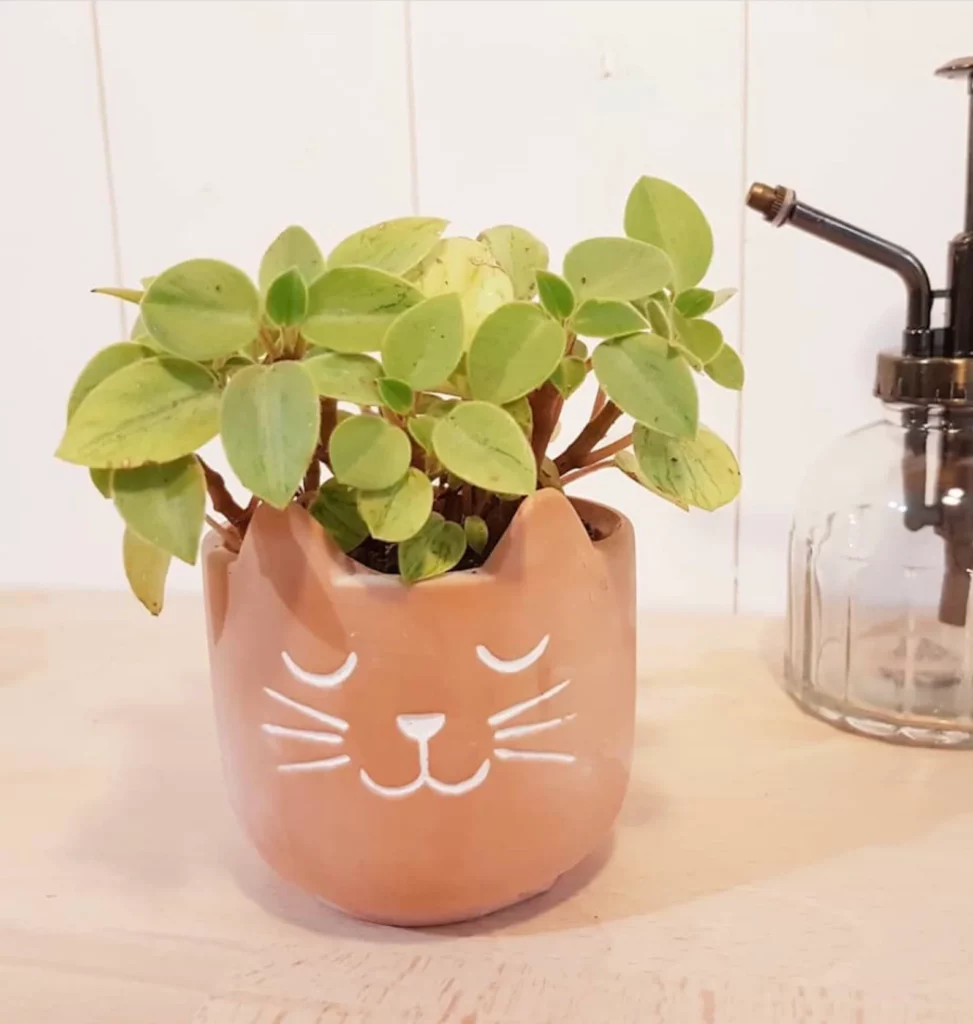 If your home has a southwest or Desert Chic feel, this terracotta cat planter from SparkDazzle is for you. In addition, there are drainage holes, essential for growing cacti and succulents.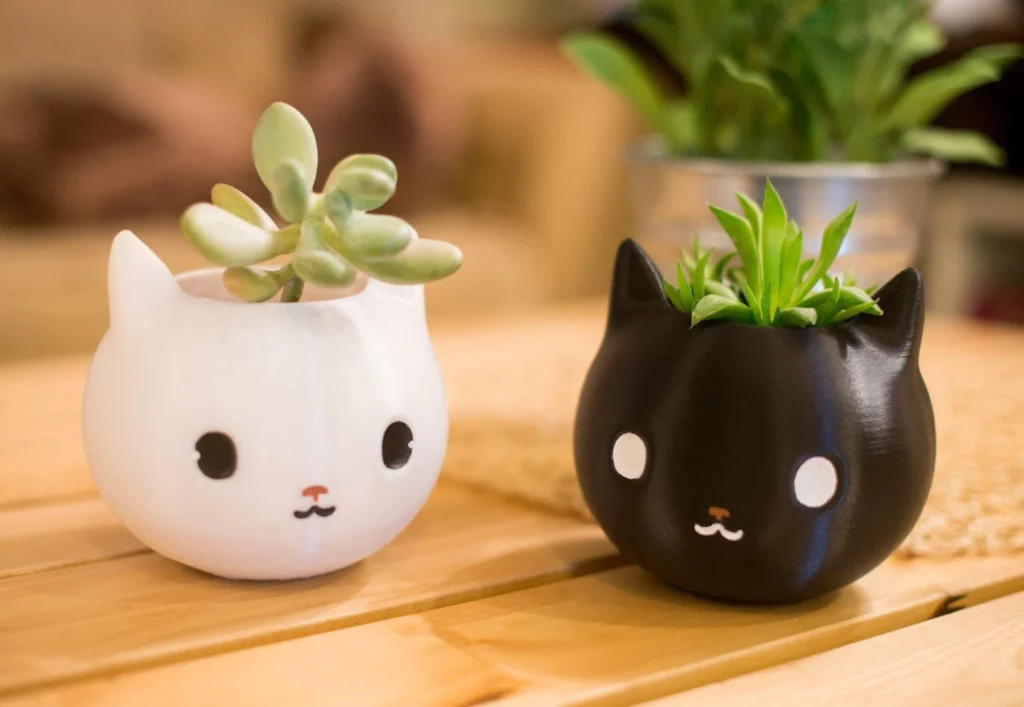 You can buy a whole litter of these cat planters from Meow3DStore, in every color. (Black, Blue, Green, Orange, Purple, Red, White, Yellow, Brown, Silver, Mint, Grey, and GLOW IN THE DARK!!). It also comes in multiple sizes (Tiny, Small, Medium, Large and Mega.) It's one of the few cat planter options with a larger size if you want to grow a larger cat-friendly spider plant.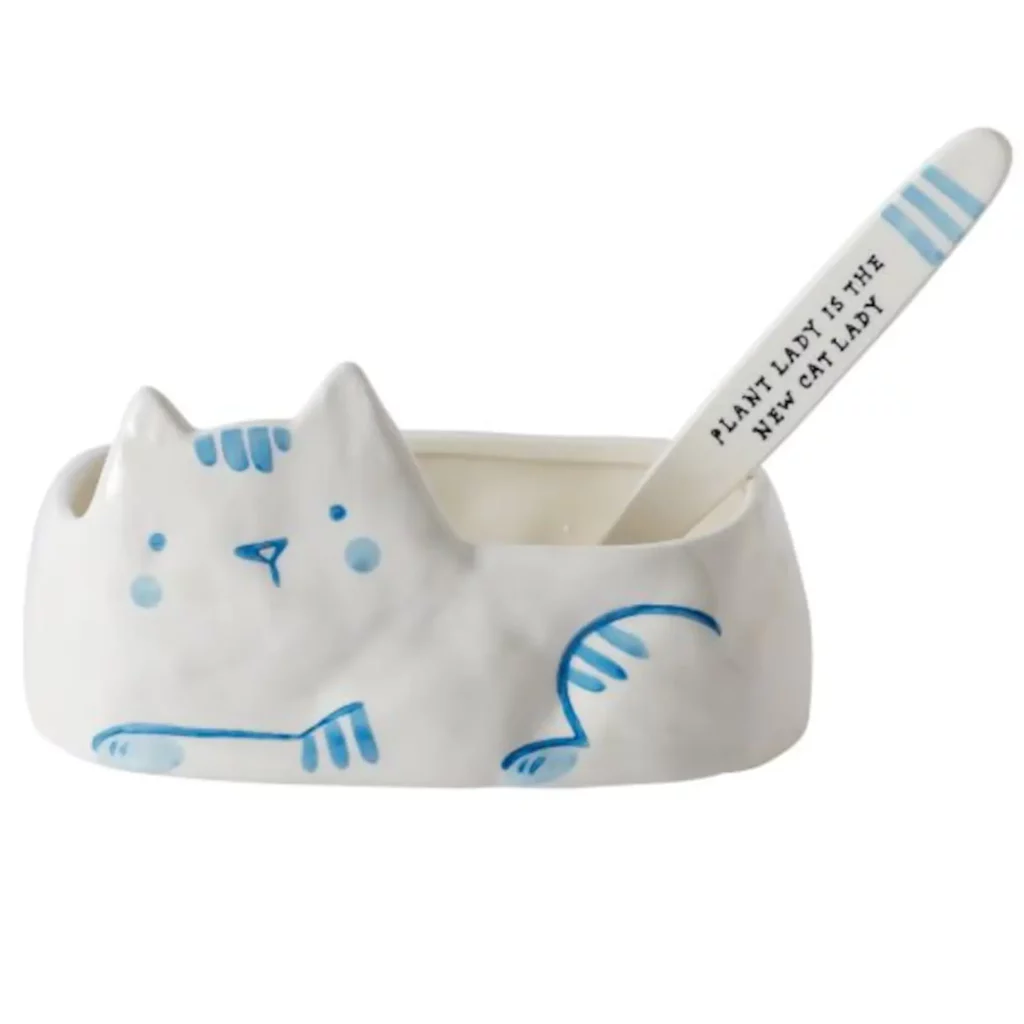 FunSucculents has dubbed this the Cat Lady Planter. The kitten's tails reads, "Plant lady is the new cat lady."
Looking for the perfect Houseplant that is safe for cats to add to your cat planter? Check out our guide to 38 Houseplants Safe for Cats. Find the ideal plant, plus smart tips on how to keep your plants safe from your cats.