Japandi pet furniture is a modern and stylish way to add comfort and elegance to your pet's living space. Combining the minimalist aesthetics of Japanese design with the simplicity and functionality of Scandinavian style, Japandi pet furniture offers a unique blend of sophistication and practicality.
Whether you're looking for a cozy dog house or a stylish cat scratcher, Japandi pet furniture is the perfect choice for pet owners who want to create a warm and inviting environment for their furry friends.
Elements of Japandi Style
Clean, uncluttered lines
Natural and sustainable materials
Rounded elements
Pared down color palette with black as a primary accent color
A mix of cozy elements with natural wood
This post contains affiliate links, and I earn a small commission when you click on the links at no additional cost to you. As an Amazon Affiliate, I earn from qualifying purchases. You can read my full disclaimer here.
Japandi Pet Furniture Finds
The Sprout tower is made from eco-friendly materials, including solid wood and sisal rope, that are both durable and stunning. The multi-level design of the tower provides a variety of spaces for cats to climb, lounge, and scratch, making it both functional and fun for cats. The neutral color palette of the Sprout Cat Tower will blend in with any Japandi-style home decor, making it a stylish and cat-friendly addition to any room.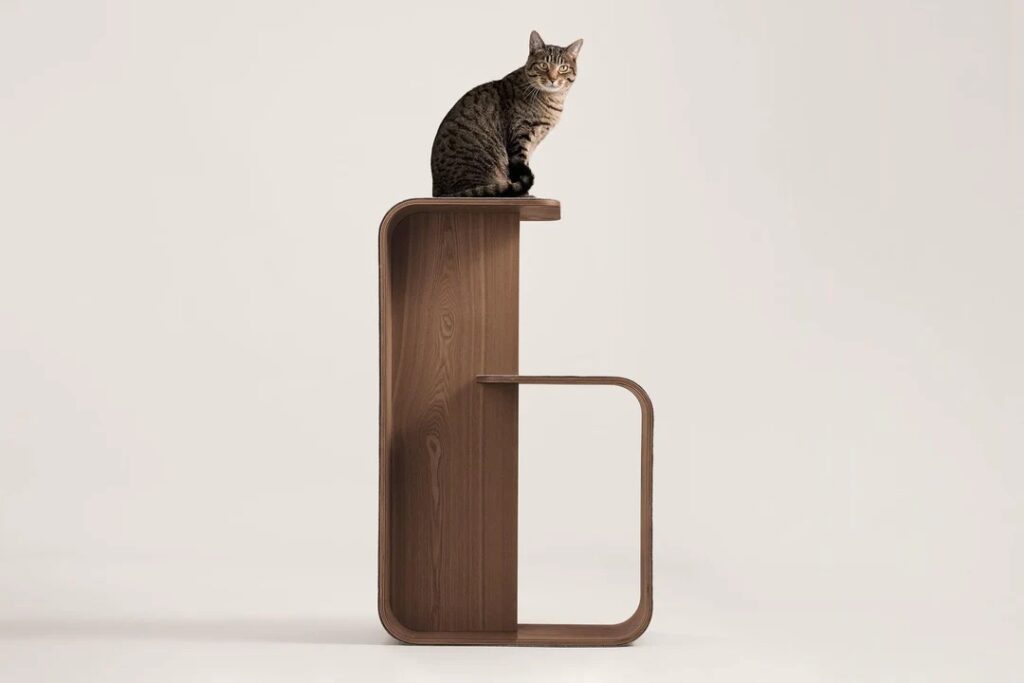 The Japanese Ceramic Pet Food Bowl is a beautifully designed pet bowl that combines traditional Japanese ceramic craftsmanship with modern design elements. It is made from a high-quality ceramic material that is both durable and dishwasher-safe. The bowl features a simple and elegant design with a classic blue and white color scheme that will complement any home decor style.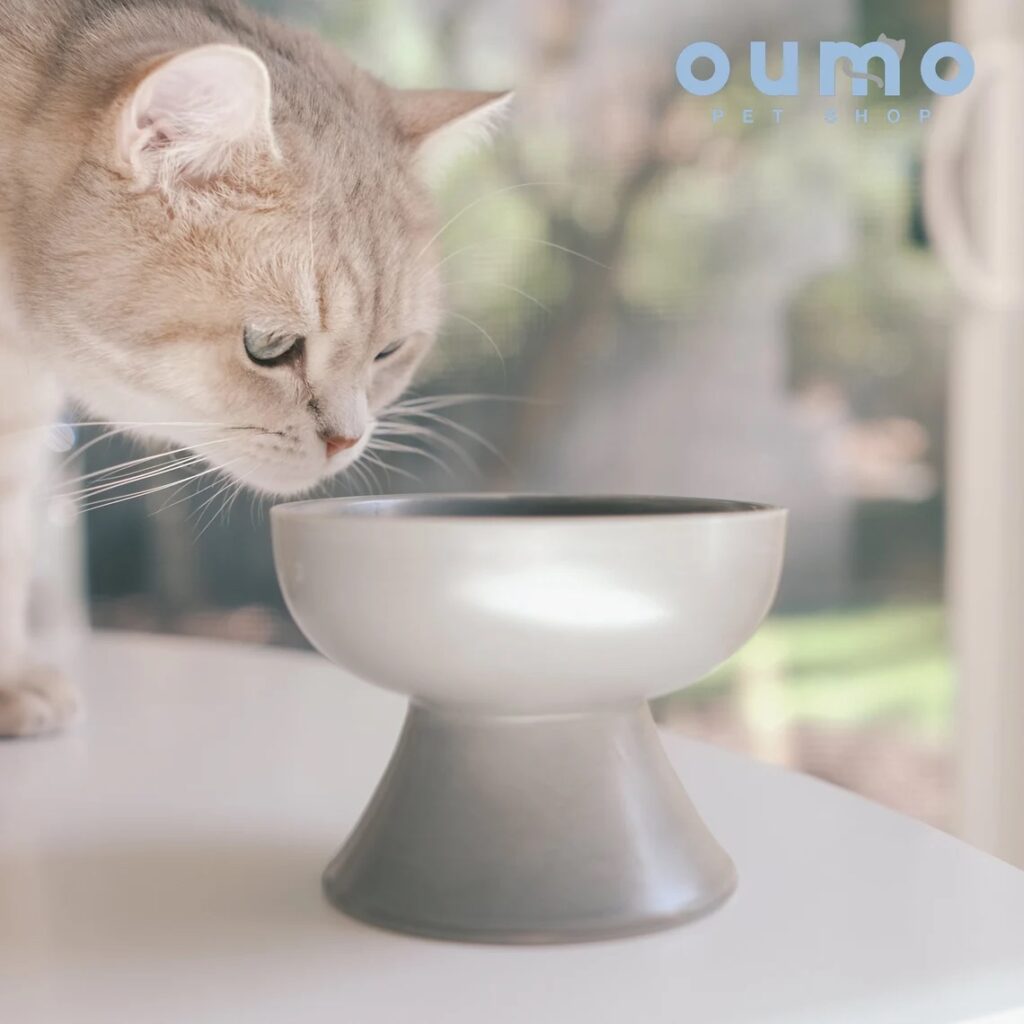 The Tab Scratching Board from Tuft & Paw is a stylish cat scratcher that is perfect for cat owners looking for a Japandi-style piece for their homes. The tab-shaped design of the board provides a comfortable and spacious surface for cats to scratch and stretch, while the clean lines provide a modern upgrade to the standard scratching posts.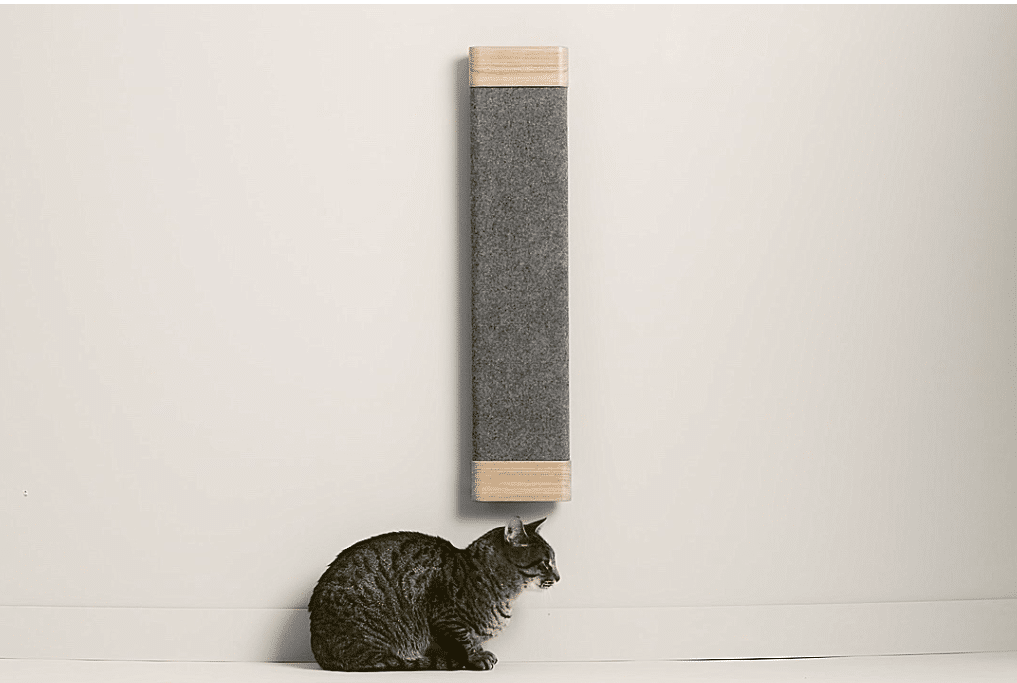 The Vista Cat perch features a sleek and elegant design that is a perfect fit for Japandi design. The perch provides a comfortable and spacious surface for cats to lounge and rest. This eye-catching piece mounts to the wall and doubles as a piece or art or elevated decor.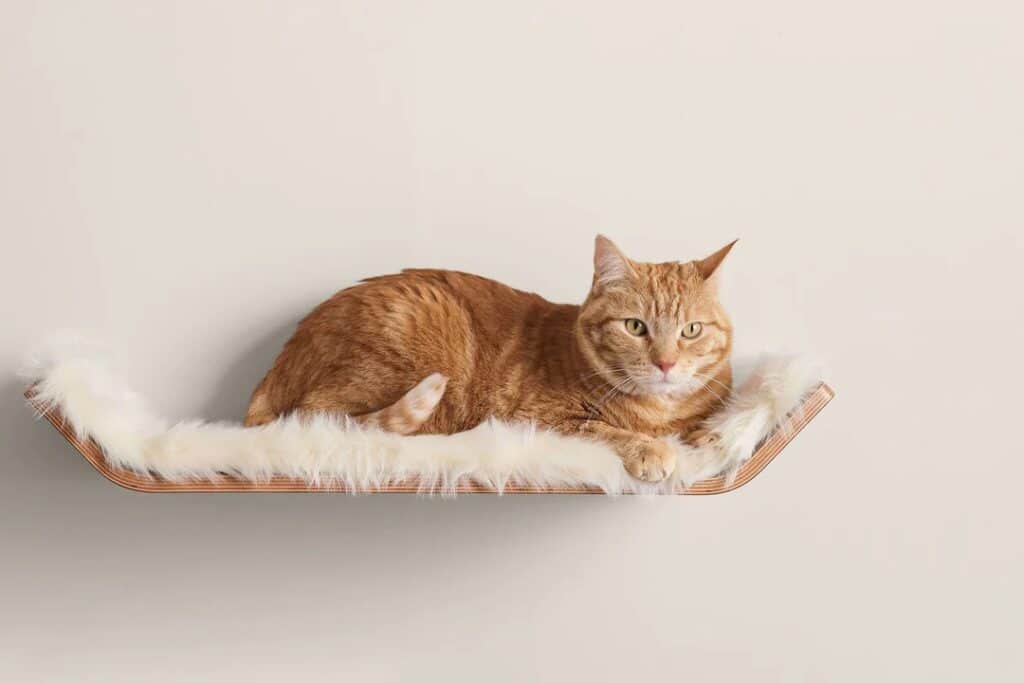 This Japandi cat house is made with natural and sustainable cedar wood and doubles as a coffee table. It creates a comfy place for cats to nap and plays and features a peek-a-boo window.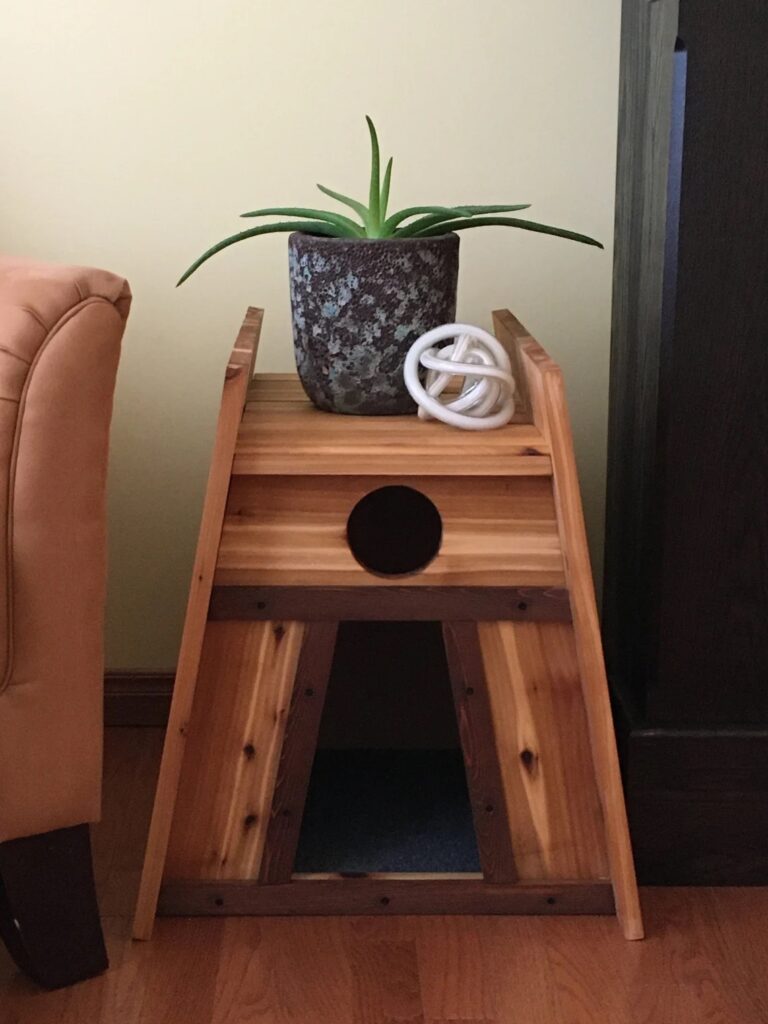 The Kip Cushion's rounded shape is inspired by the curves found in traditional Japanese design, and the soft organic accents are a nod to Scady. The cushion is made from high-quality materials, including a soft and cozy cover that is filled with premium foam. The cushion is also machine-washable, making it easy to keep clean and fresh.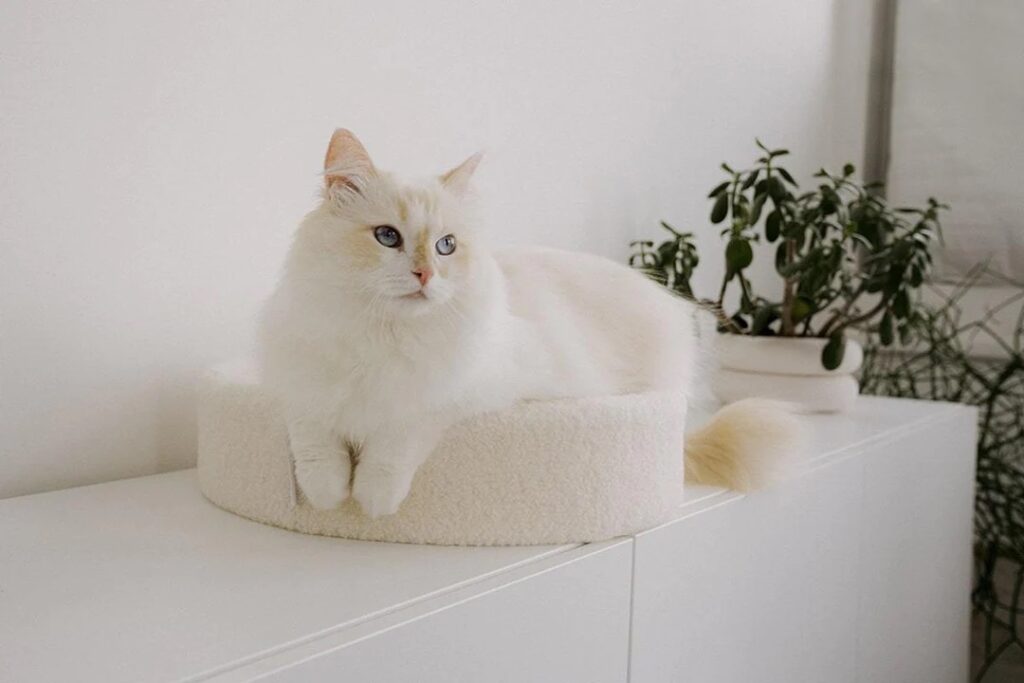 The Arty Cat Scratcher from PetPlay is a high-quality, stylish cat scratcher that is designed to keep your feline friends happy and entertained. The scratcher features black accent colors, typically of Janpandi style. It is also designed to be used in various ways, including as a scratching post, a lounging bed, and a perch for your cat.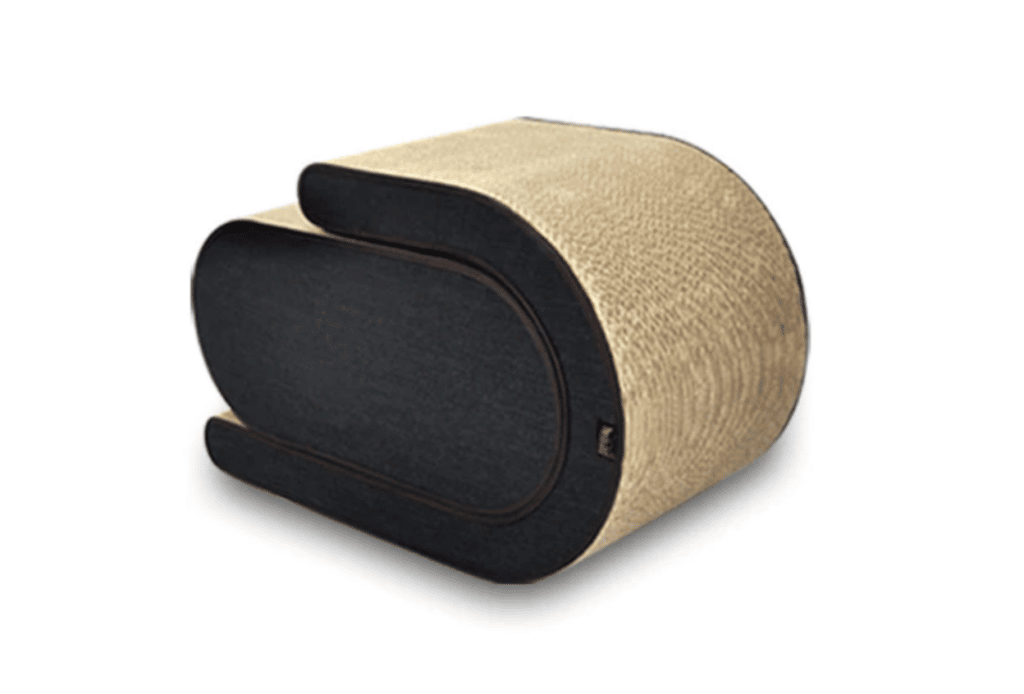 The black accents and minimalist design of this Modern Dog house make it a great fit for pet parents who are fans of Japandi design and want to share that aesthetic with their pets. The pet house is made from durable materials and will provide a cozy and comfortable place for your pet to rest.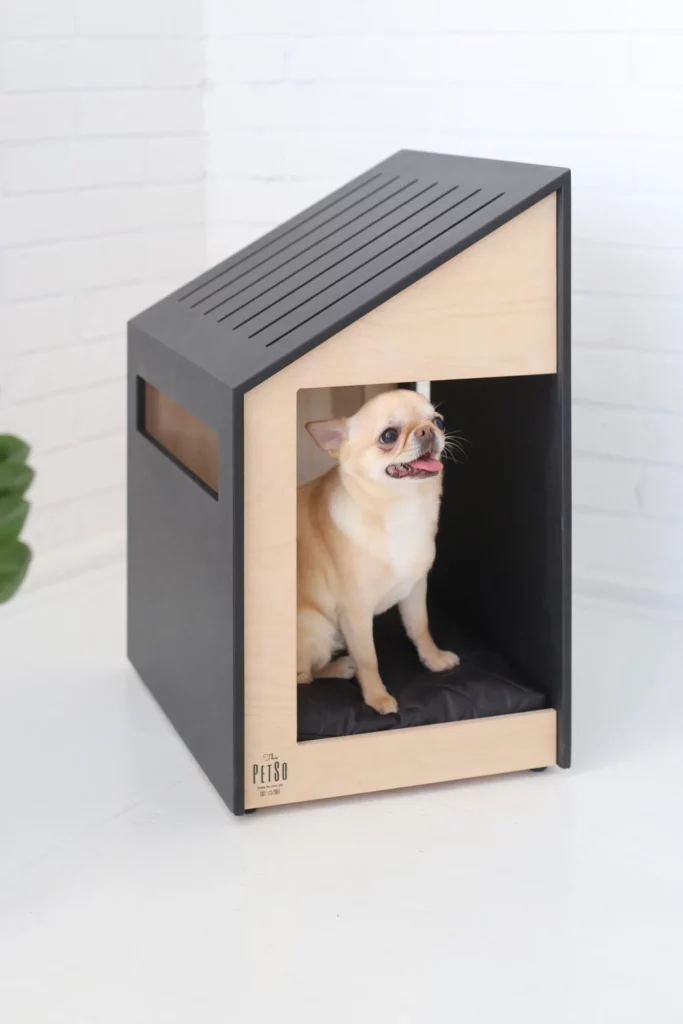 The Thirdream Washable Linen-Like Dog Couch is a stylish and functional piece of furniture that works well with Japandi design. Additionally, the couch's non-slip and waterproof design ensures that it is not only comfortable for your furry friend but also practical and durable.
The Wrap-Up on Japandi Pet Furniture
With clean lines, natural materials, and a focus on comfort and functionality, Japandi pet furniture is a timeless addition to any home that will keep both you and your pet happy for years to come.
Looking for more stylish Pet finds? Check out our other Pet-Friendly Design Guides