The maximalist design trend is spot-on for people with pets. Nothing hides pet hair better than wild patterns, right?
I kid, but Maximalist home decor is not about throwing every stripe, texture, and bold color into a room and calling it art. Each room is a carefully curated personal story, mixing exuberant colors and textured elements with a mix of old and new items.
This design trend is born from the millennial rebellion of minimalist and transitional design. Tired of the cold, neutral, and impersonal home decor comes the full-on, max out of color, pattern, scale, and personality.
Let's talk about clutter. Maximalist home decor can feel cluttered and disorganized pretty easily. And if you are already living with shredded dog toys and fraying cat scratchers – adding Maximalist home decor might feel like the wrong path.
But hear me out because I still believe Maximalist Home Decor can be the right fit for people with pets.
Maximalist design, when done well, is a sentimental collection unified by one design element. Whether it's a single color, repeated pattern, or central theme, one element transforms the chaos into a balanced and inviting space.
Maximalist design requires love, passion, and playfulness. And this is where pet parents and their fur kids excel.
If your motto is pet hair, don't care – Maximalist design is for you.
It's time for you and your pets to Max out with this round-up of maximalist pet accessories and pet-friendly home decor!
WALLPAPER
Add Wallpaper to doggie mudrooms, dog houses, and any space where you want to amp up your maximalist look. For a more durable and washable option, choose a wallpaper product made of vinyl.
Pro Tip: DIY installs of pattern wallpaper can be tricky. For first-timers, start in a small space like a closet or small wall. And while there are benefits to peel and stick wallpaper, it can add an extra level of difficulty.
This is controversial, but you can use wallpaper paste on both peel-and-stick and standard wallpaper, which allows you to make adjustments to the placement of the wallpaper once it's on the wall, making it easier to match up intricate patterns for a seamless look.
MAKE IT PERSONAL
Maximalist design really comes to life when you make it personal. What is more personal than the adorable faces of our furkids. These adorable portraits can pull together your maximalist home decor.
PET-FRIENDLY MAXIMALIST HOME DECOR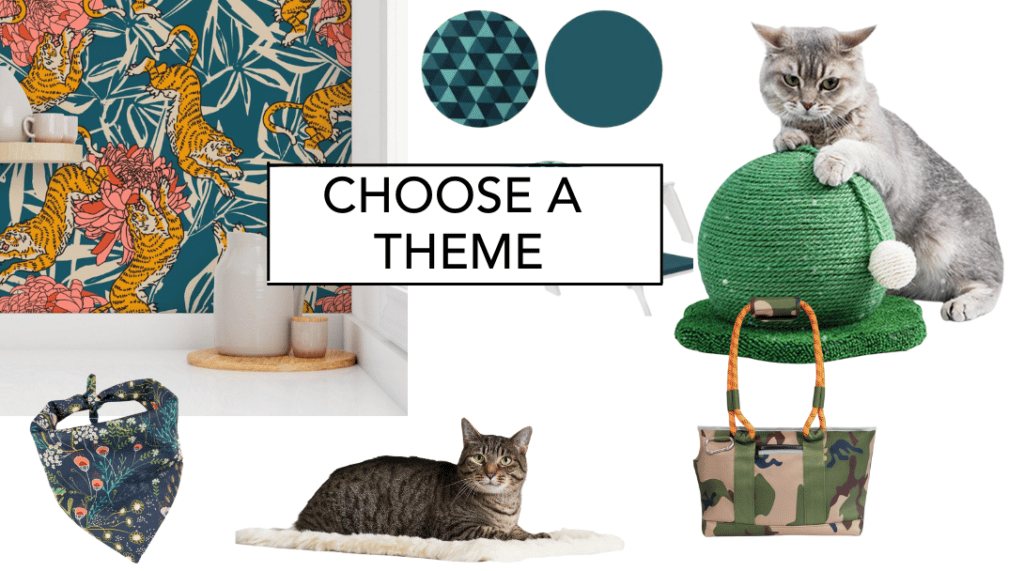 Tiger Wallpaper by Spoonflower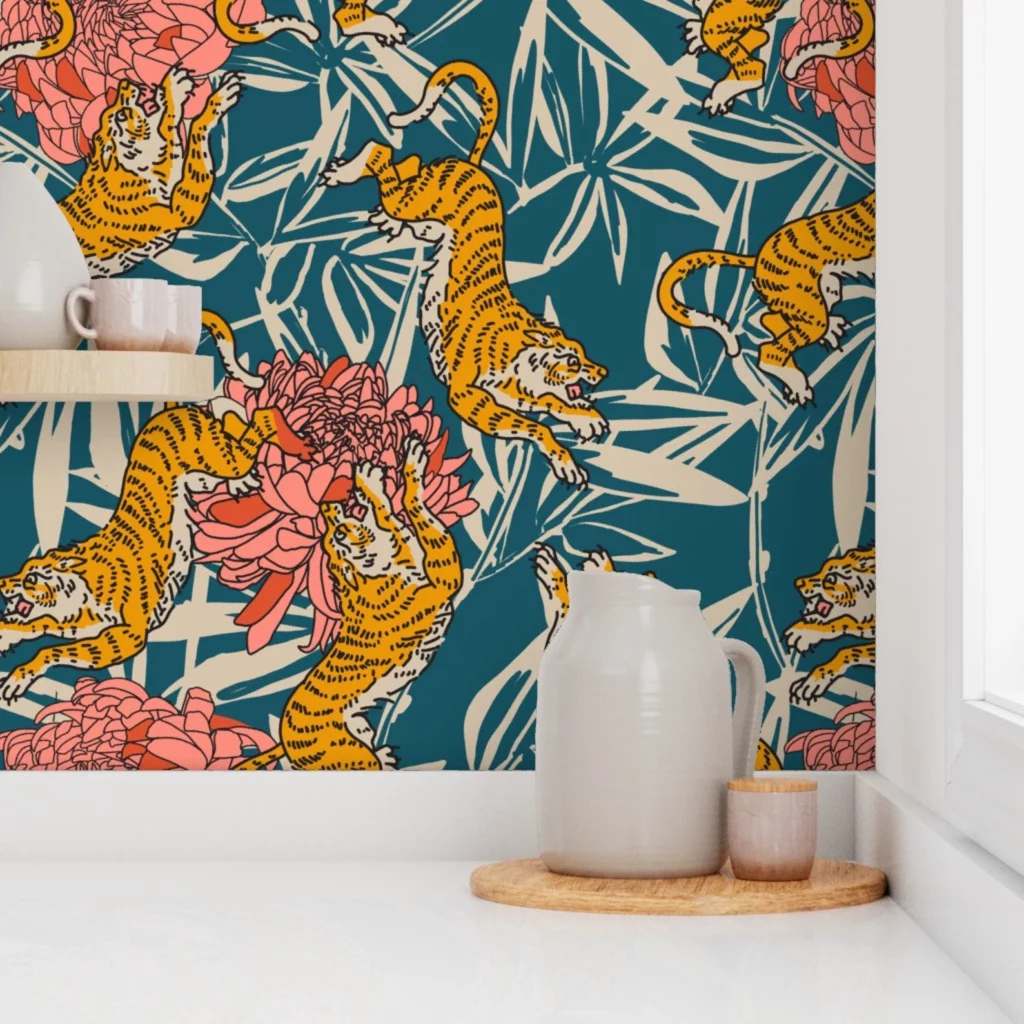 Floral Pet Scarf by WayfaringWolves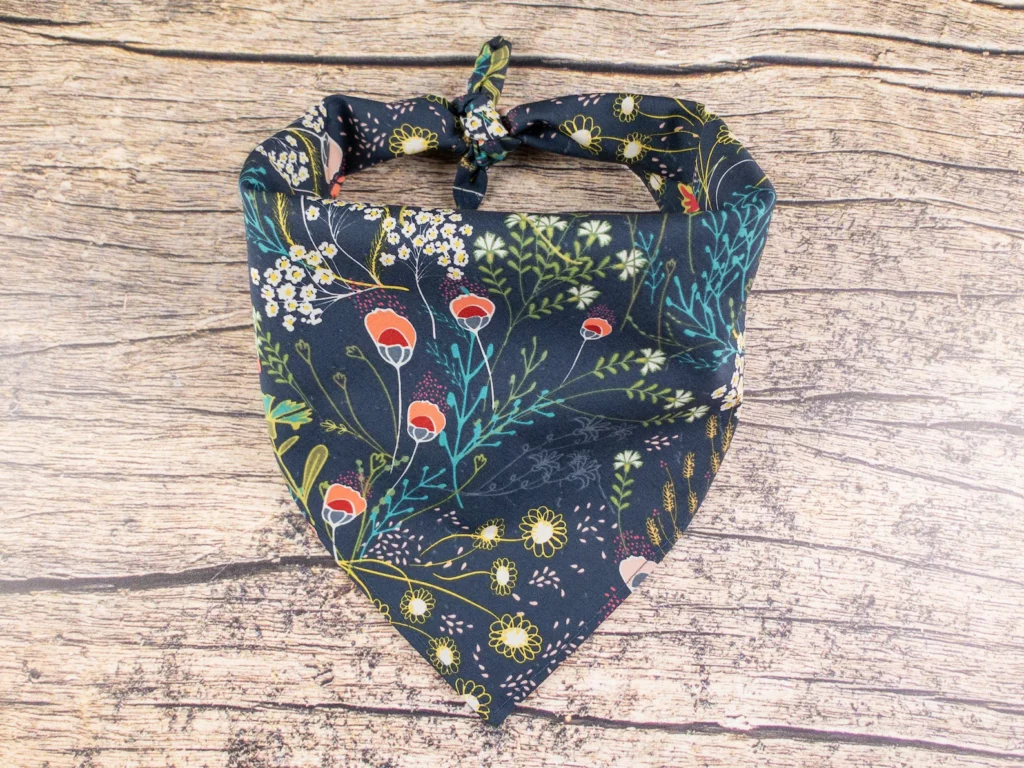 Pet Lounger from Cats Play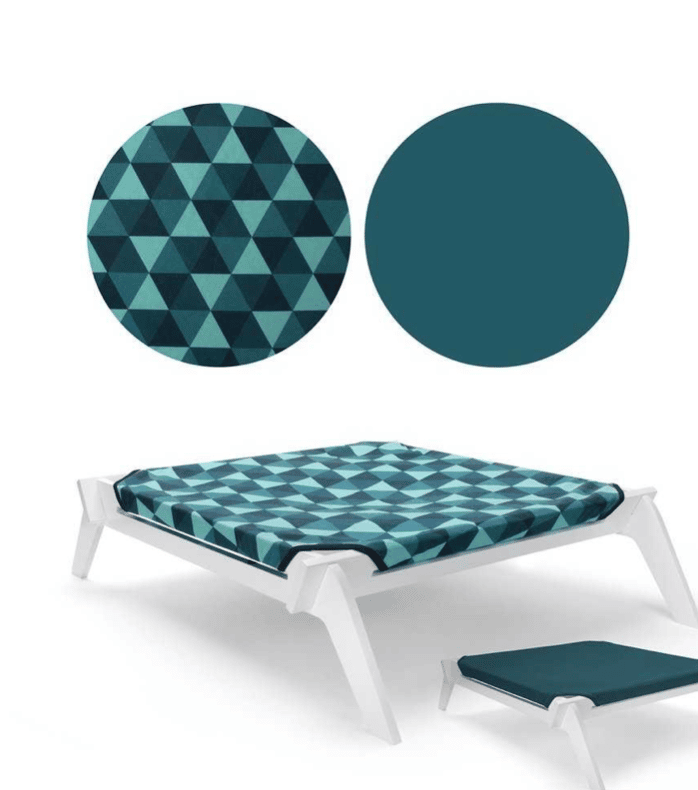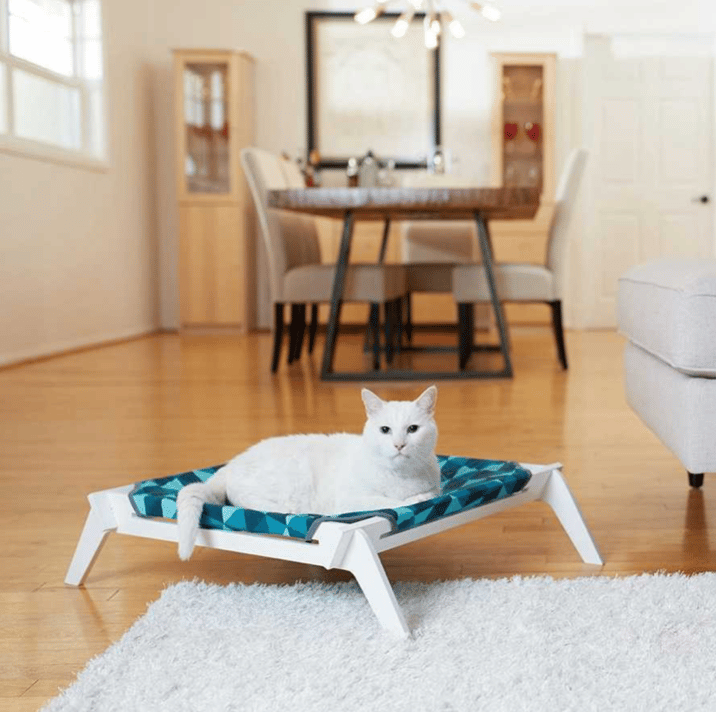 Cactus Cat Scratcher by Happy and Polly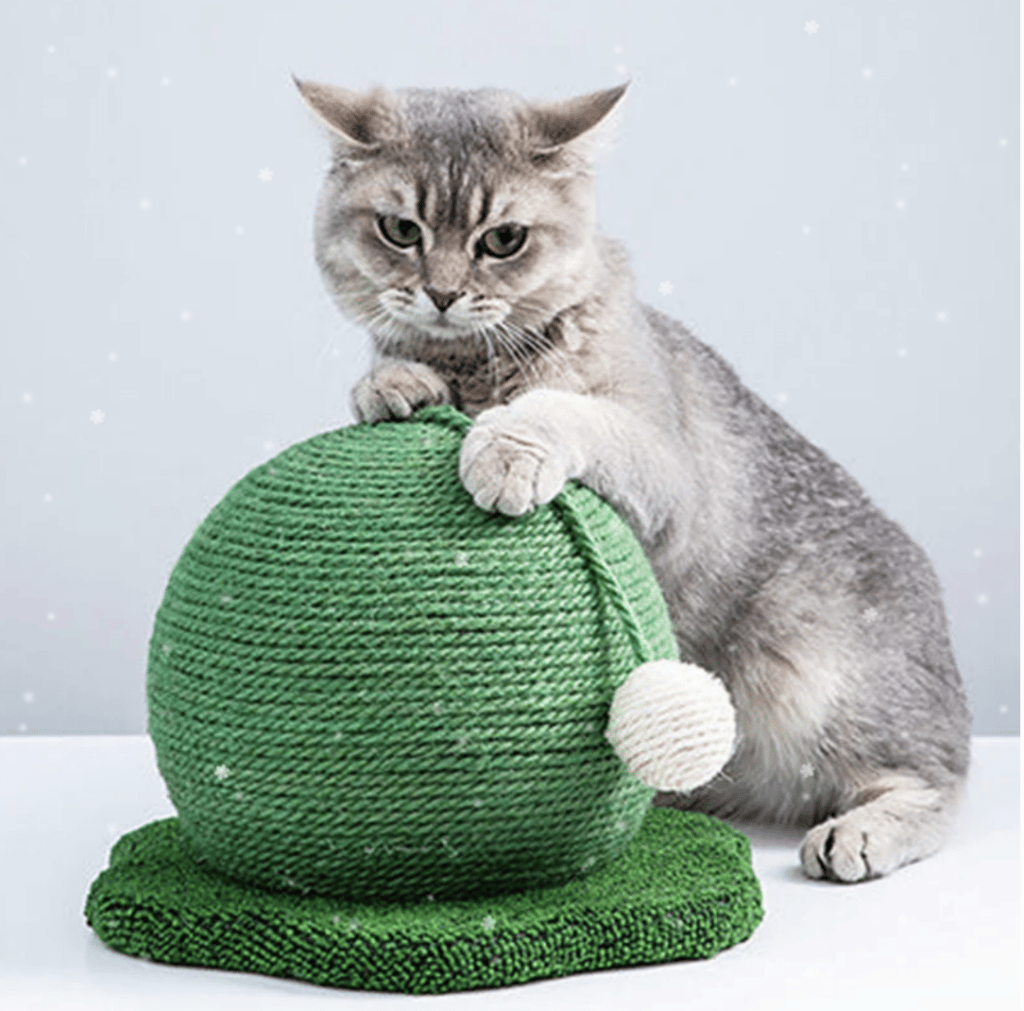 Out and About Pet Carrier by Roverland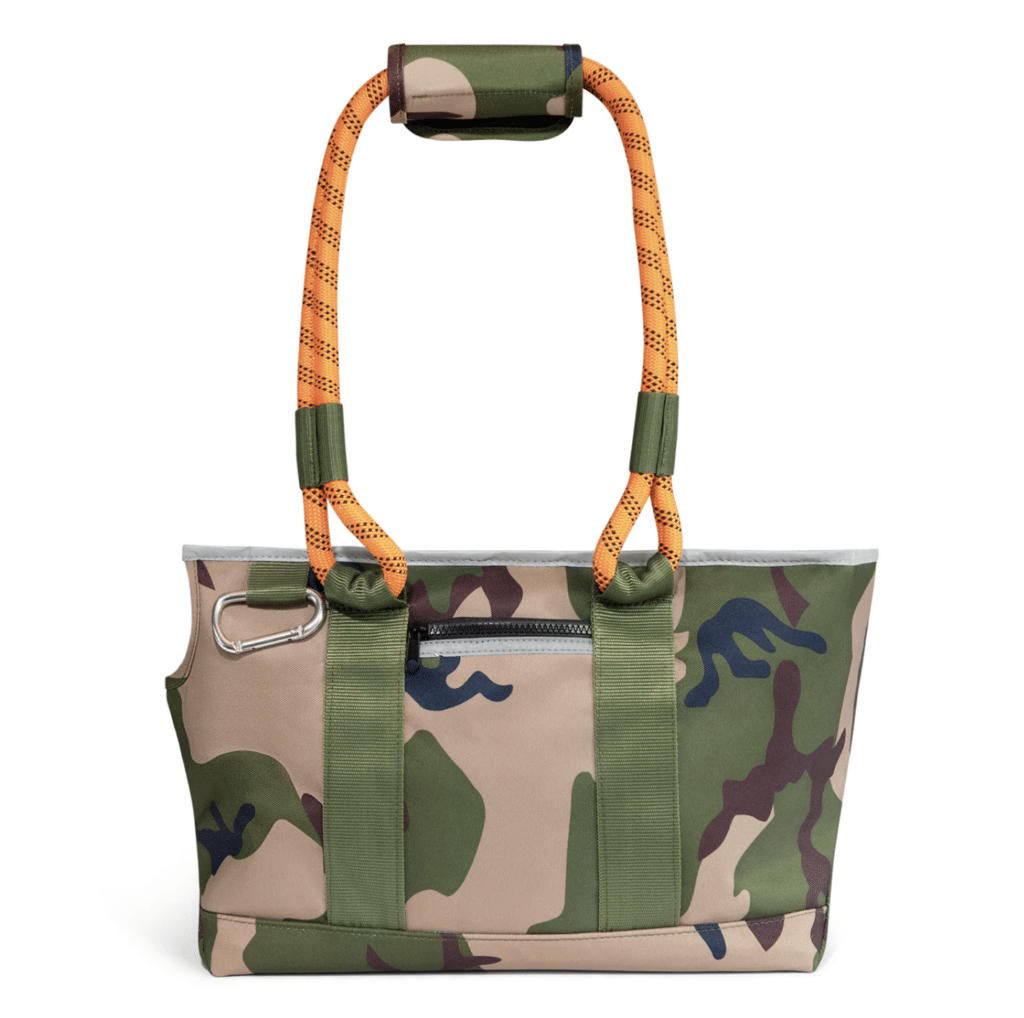 Round Pet Sofa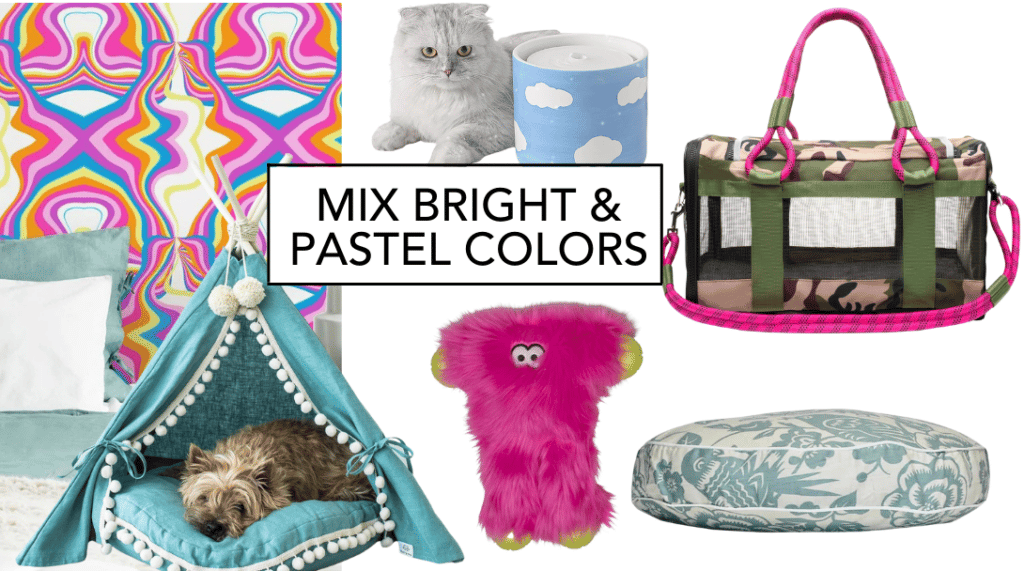 Psychedelic wallpaper by LeGrandClasique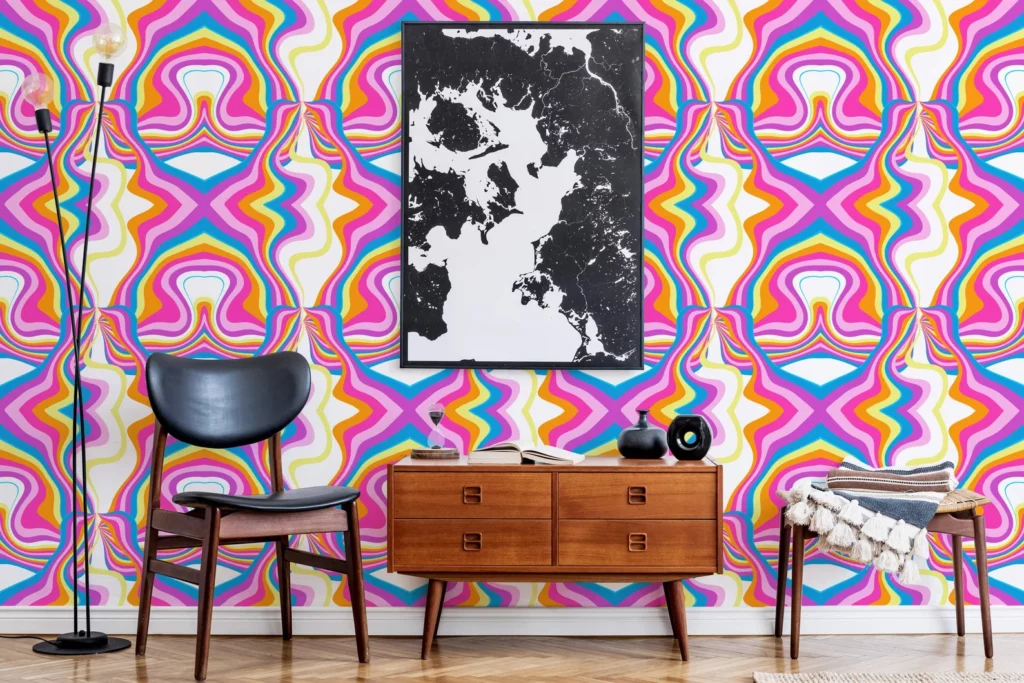 Bird's eye Eiew Dog Bed by GoodNightDogCo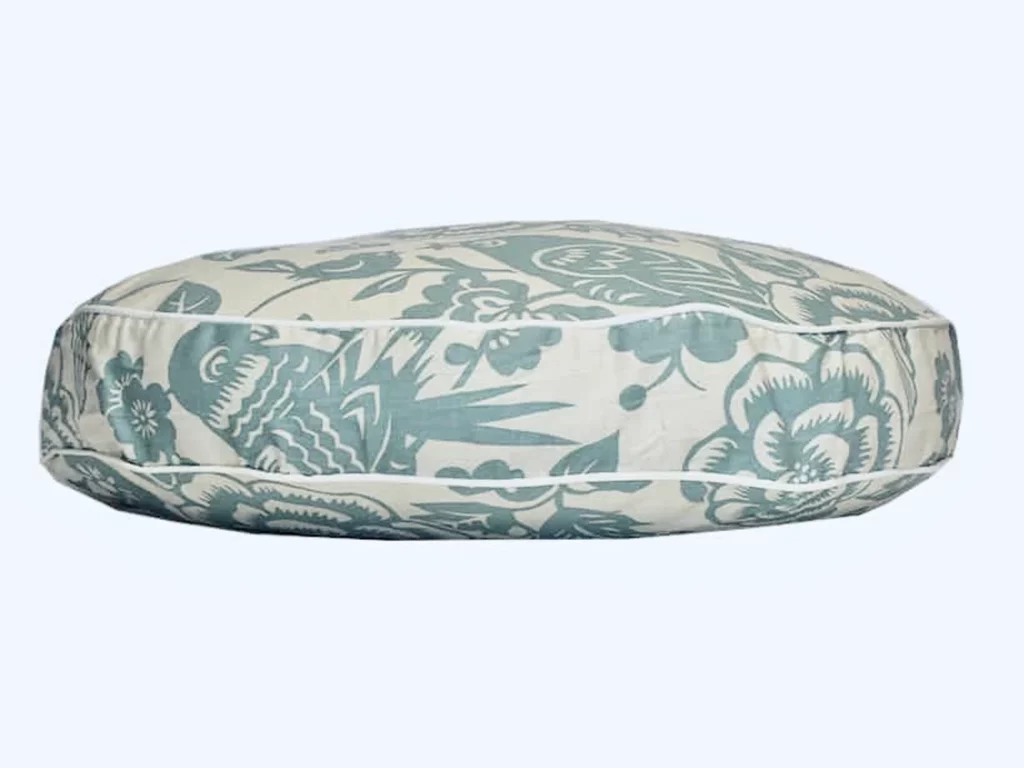 Pink Pet Sofa
Luxury Cat Bed by Furry me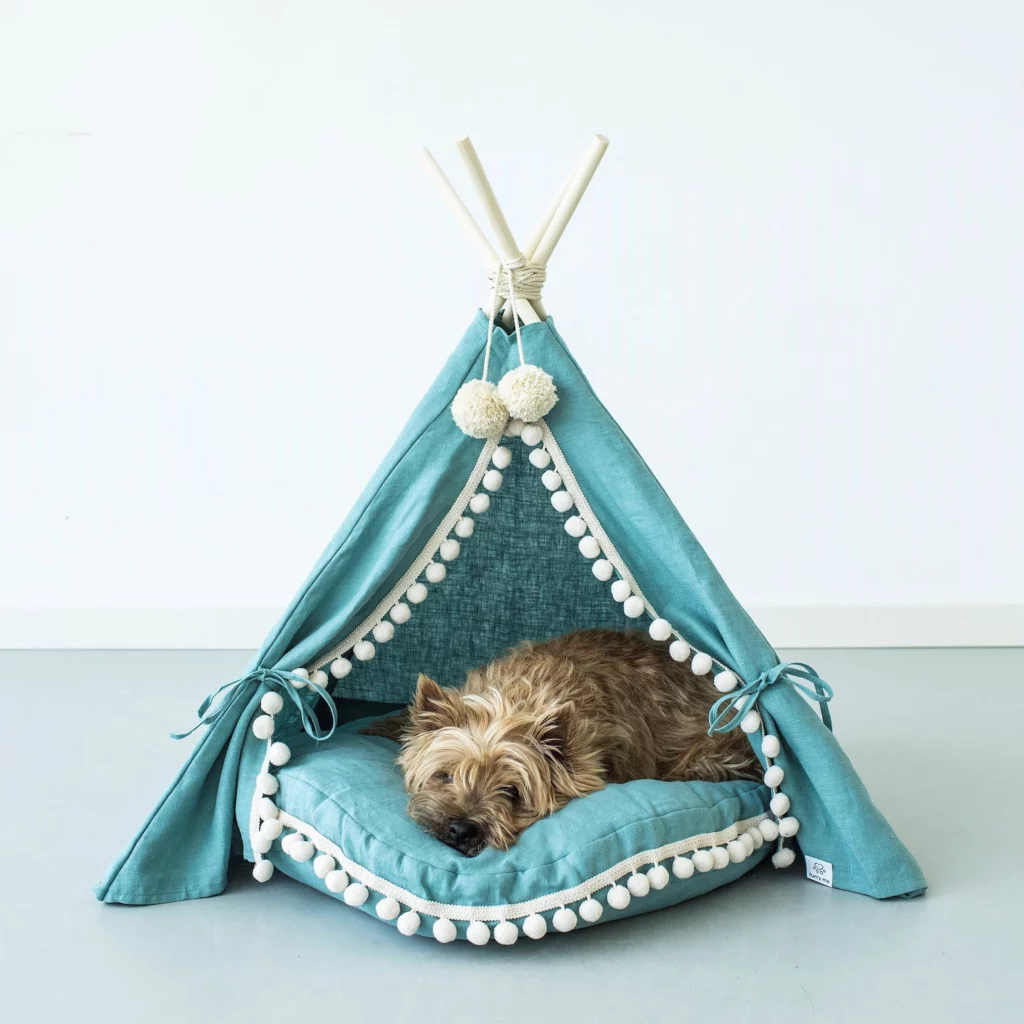 Out of Office Pet Carrier by Roverland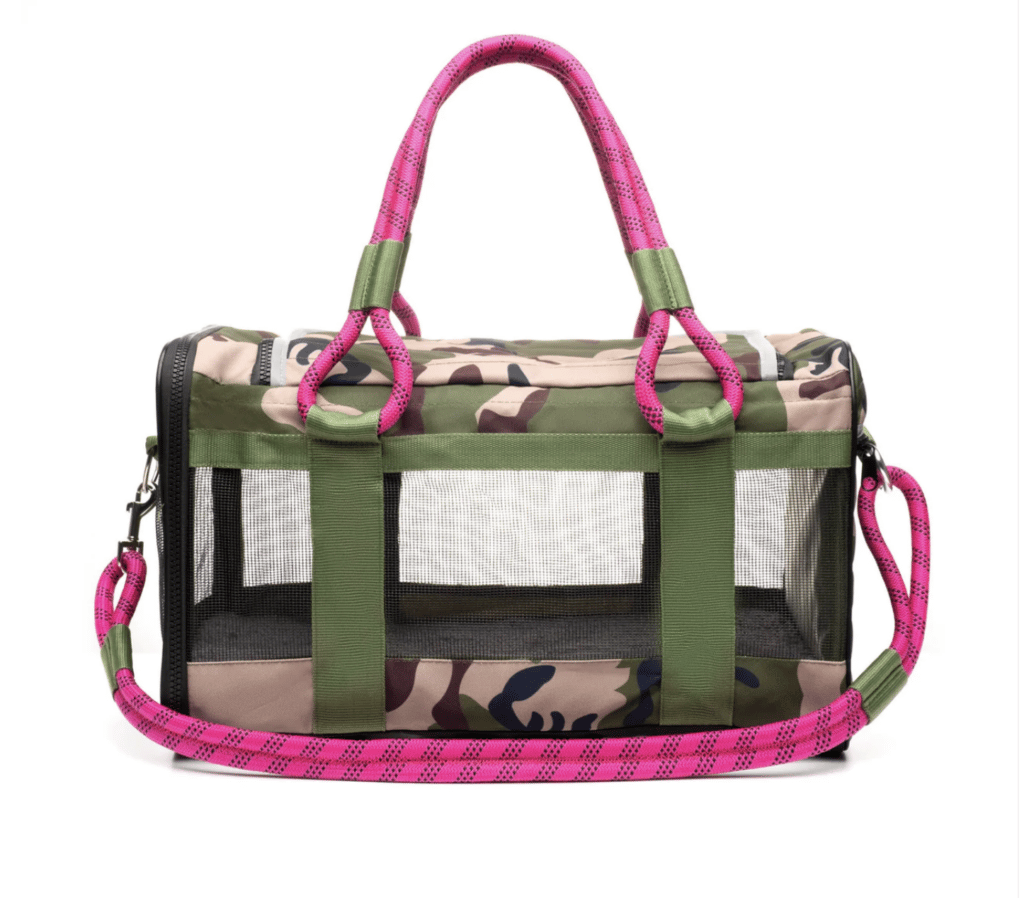 Peet by West Paw
(Rowdies® combines two of West Paw's sturdiest technologies, reinforced HardyTex® fabric with durable mesh backing and Zogoflex® chew zones. The results? An enticing, extremely durable plush dog toy with embroidered eyes cannot be plucked off by teeth. Rowdies contain a squeaker to prompt play and Zogoflex chew zones for extra gnawing.)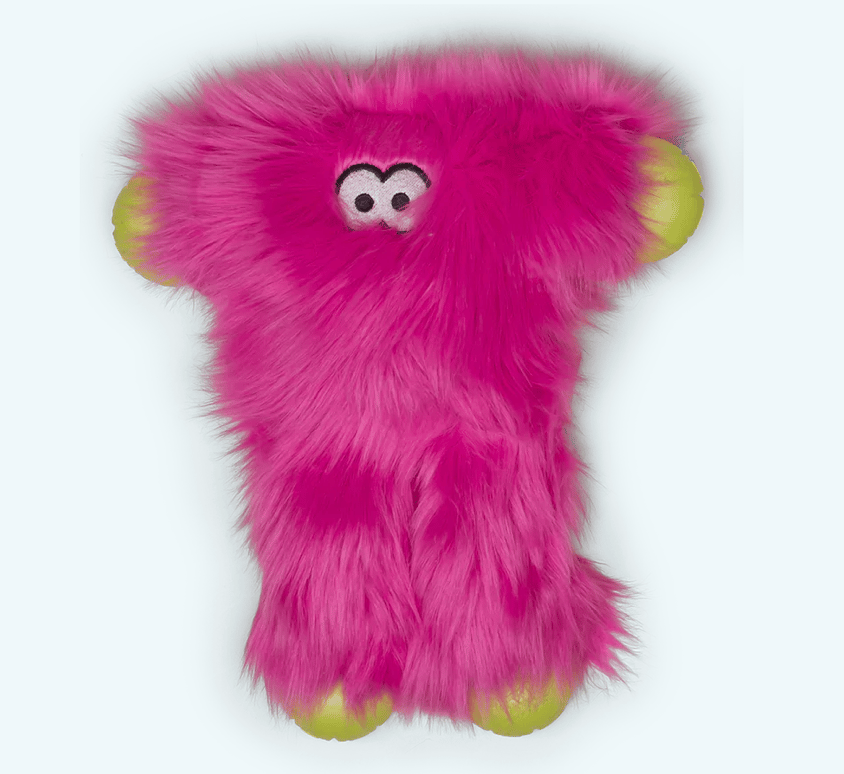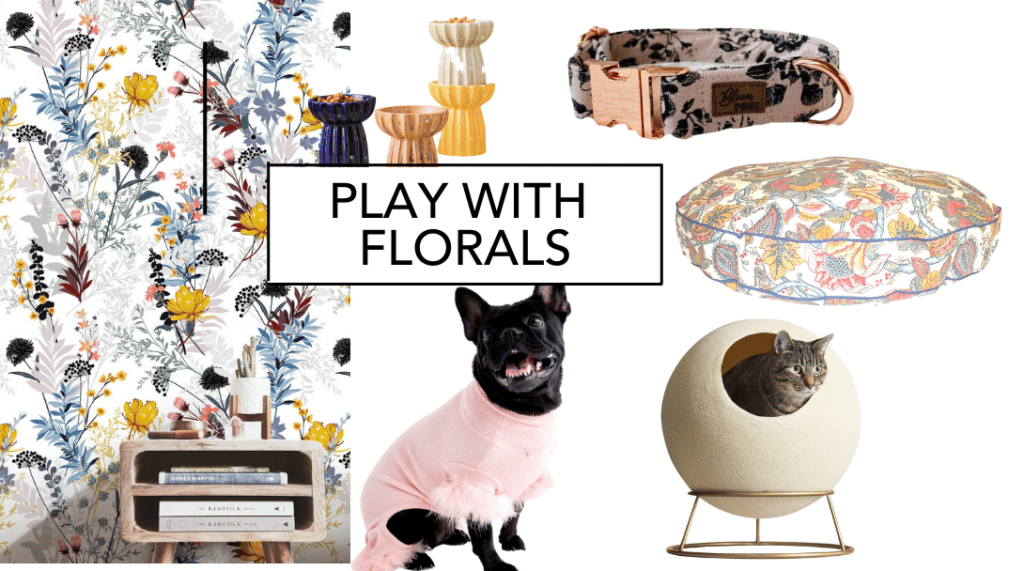 Wildflower Floral Wallpaper by JamesandColors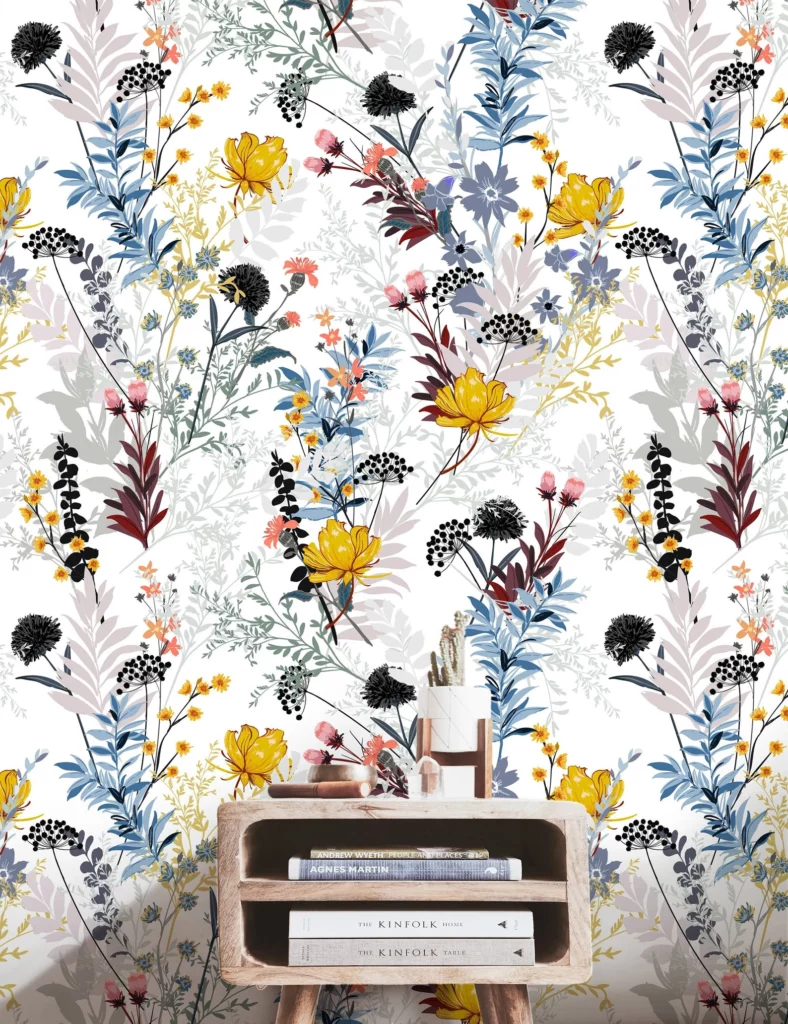 Floral Dog Collar by BloomPaws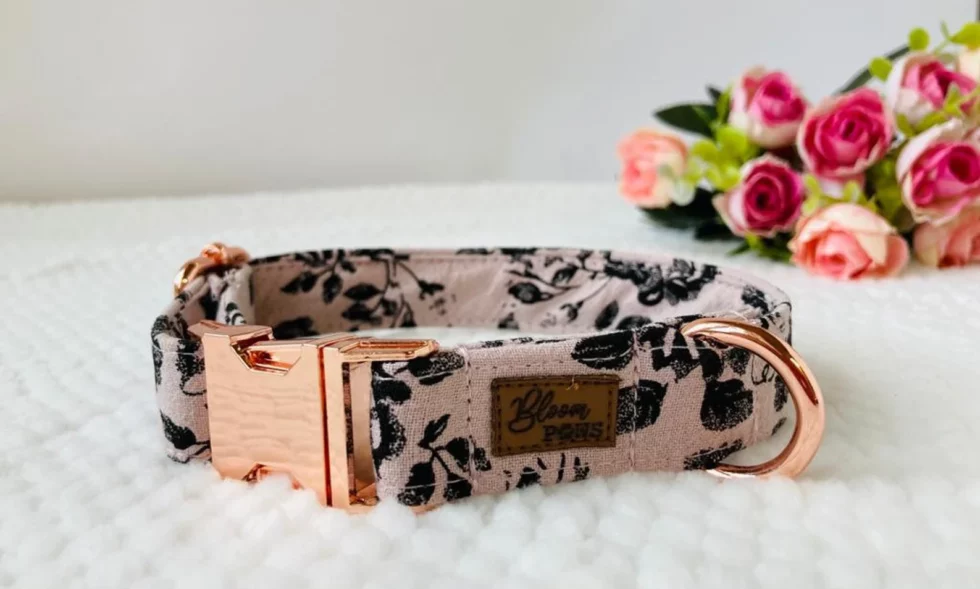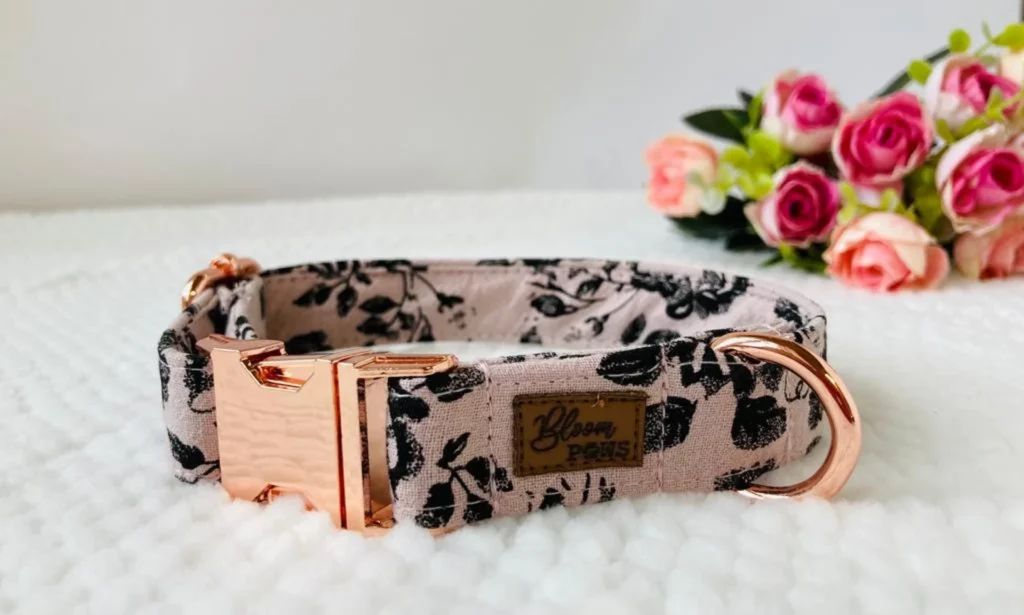 Feather Knit Sweater by Maxbone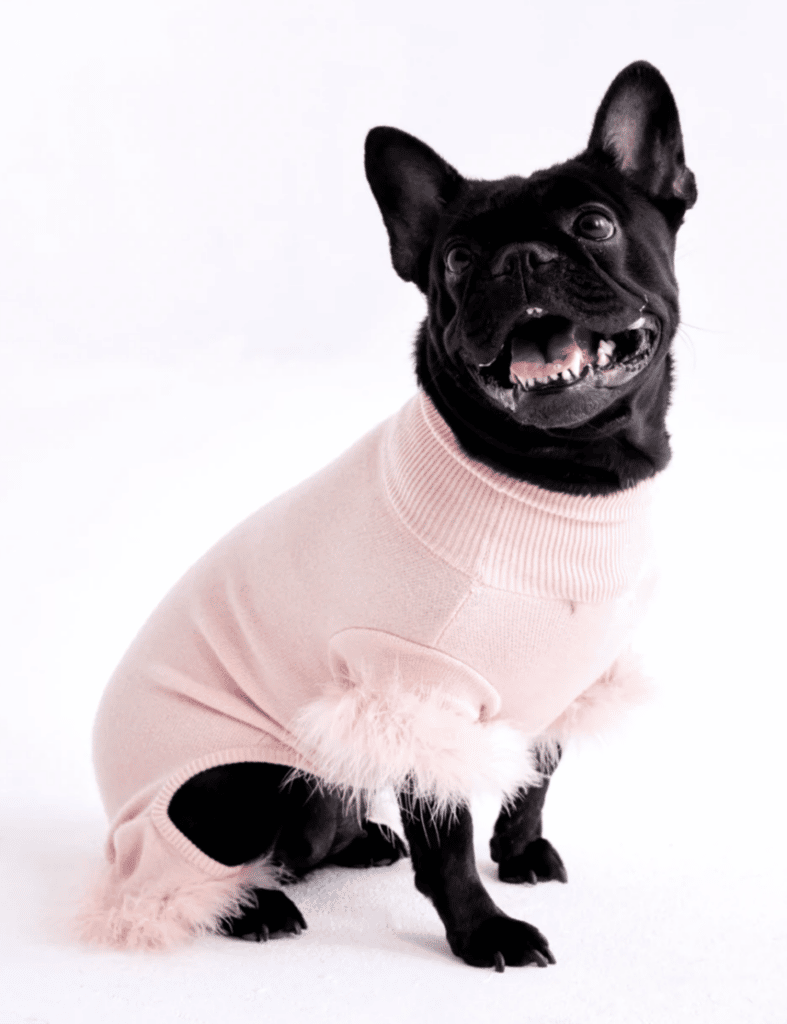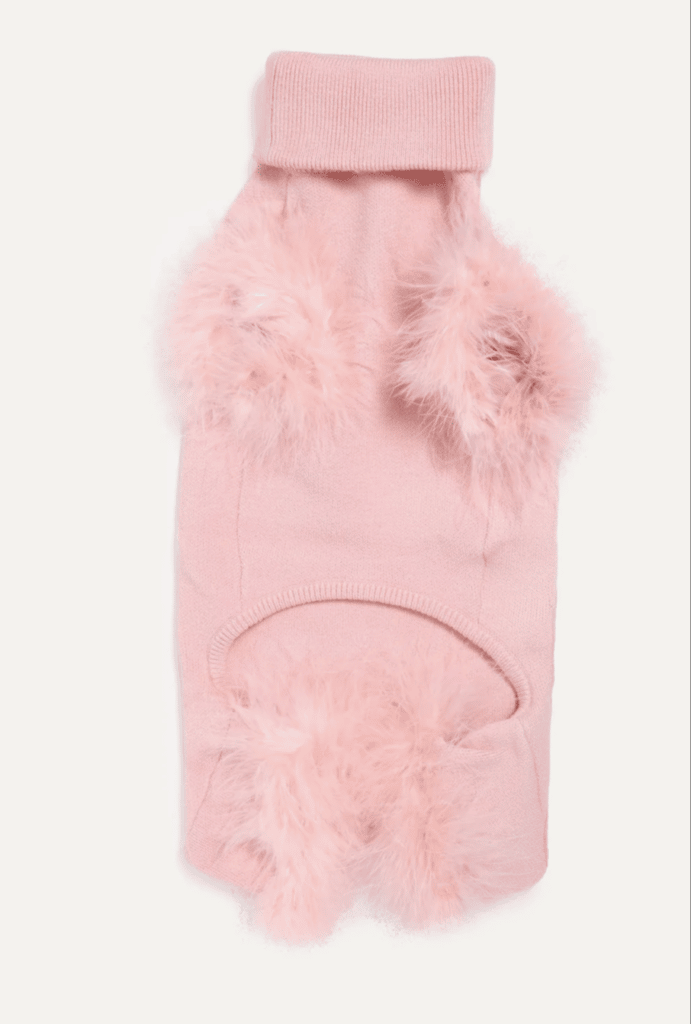 Blue Velvet Pet Sofa
Stellar Cat Bed by Tuft and Paw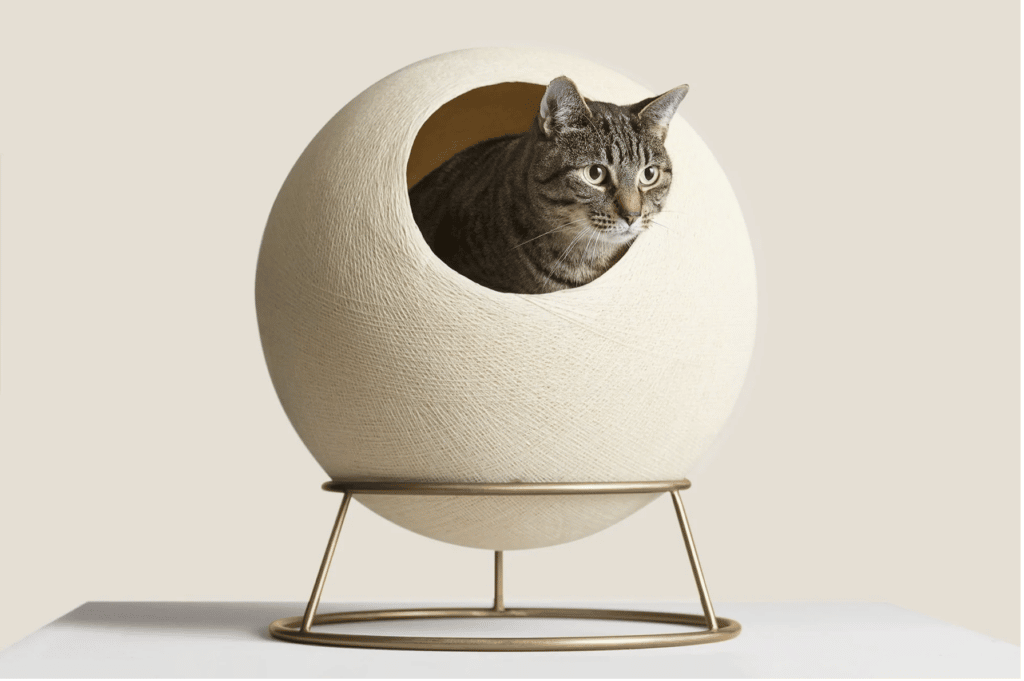 Floral Dog Collar from BrynandCo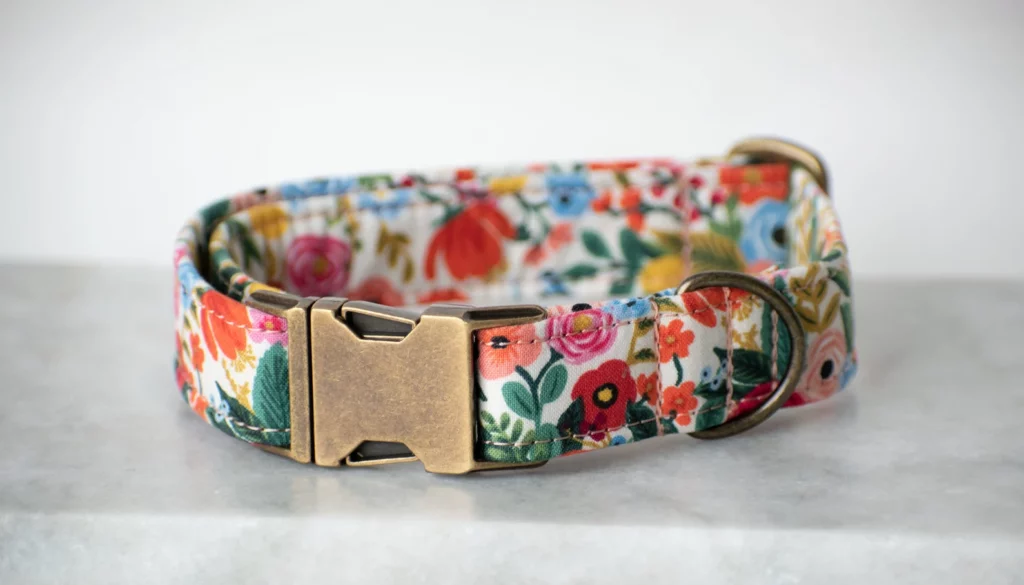 Multi Color Raised by Happy and Polly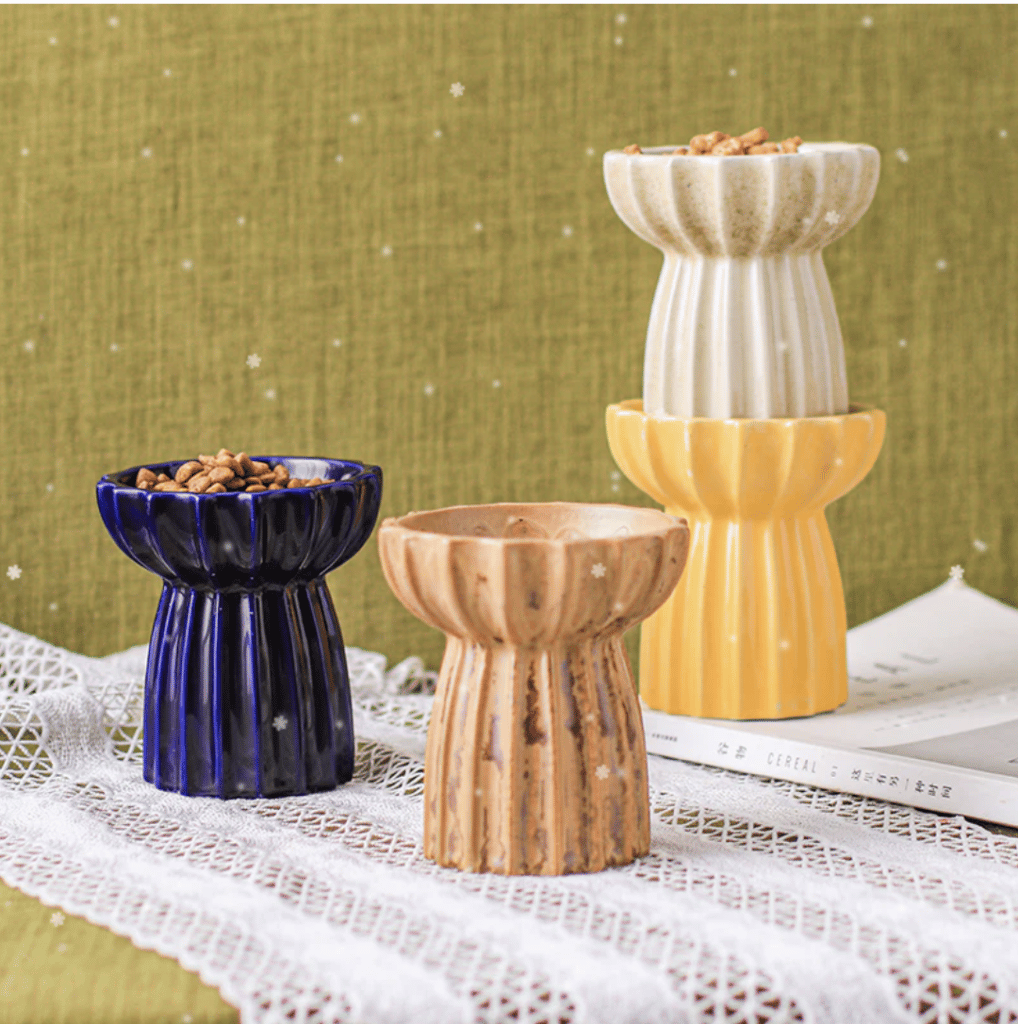 Round Glasgow Goodnightdogco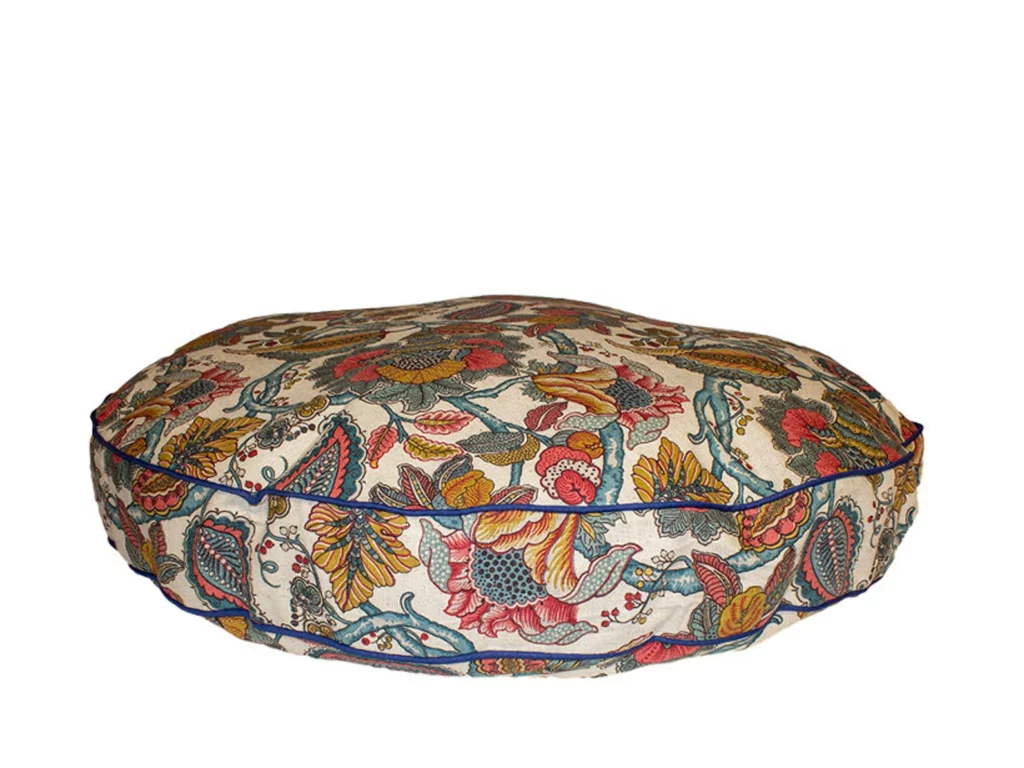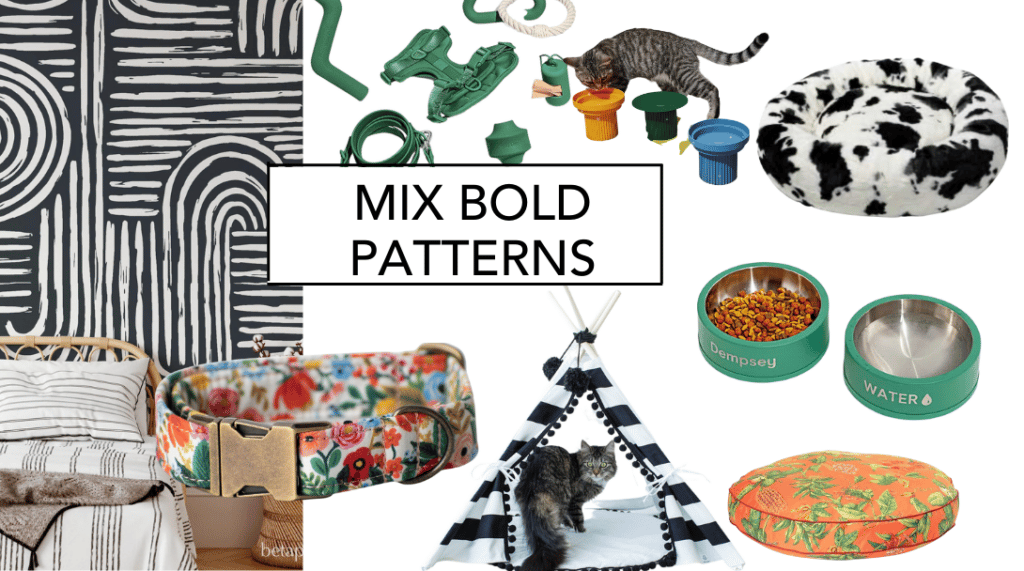 Bold Green Harnes & Play Kit from Wild One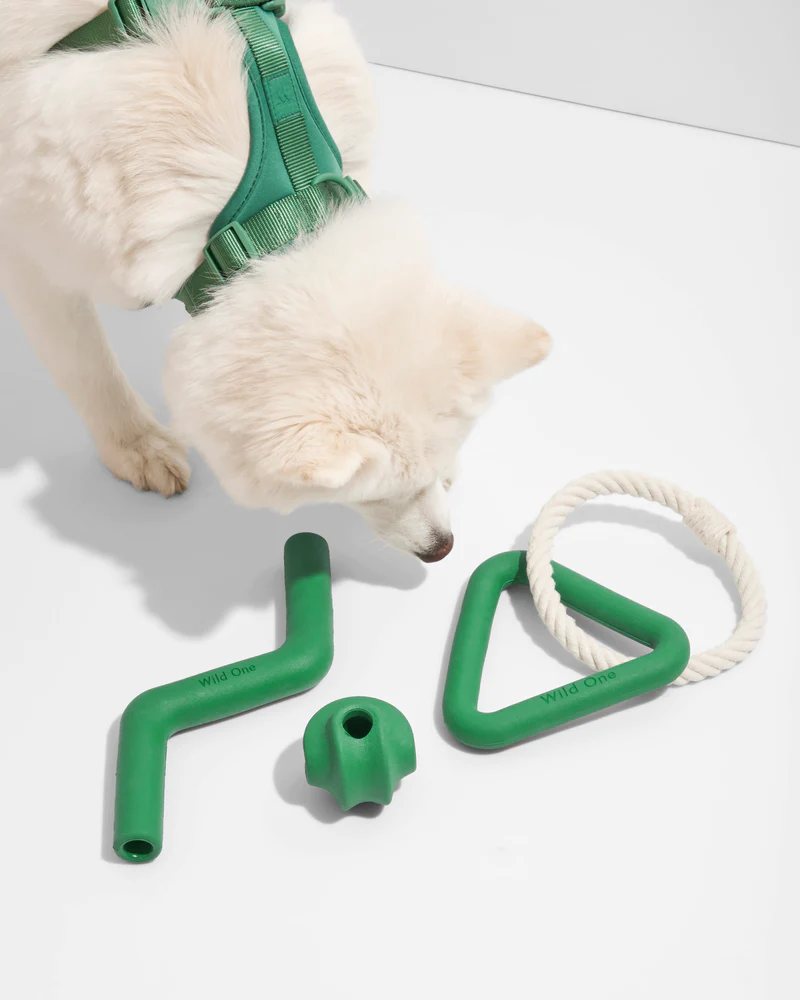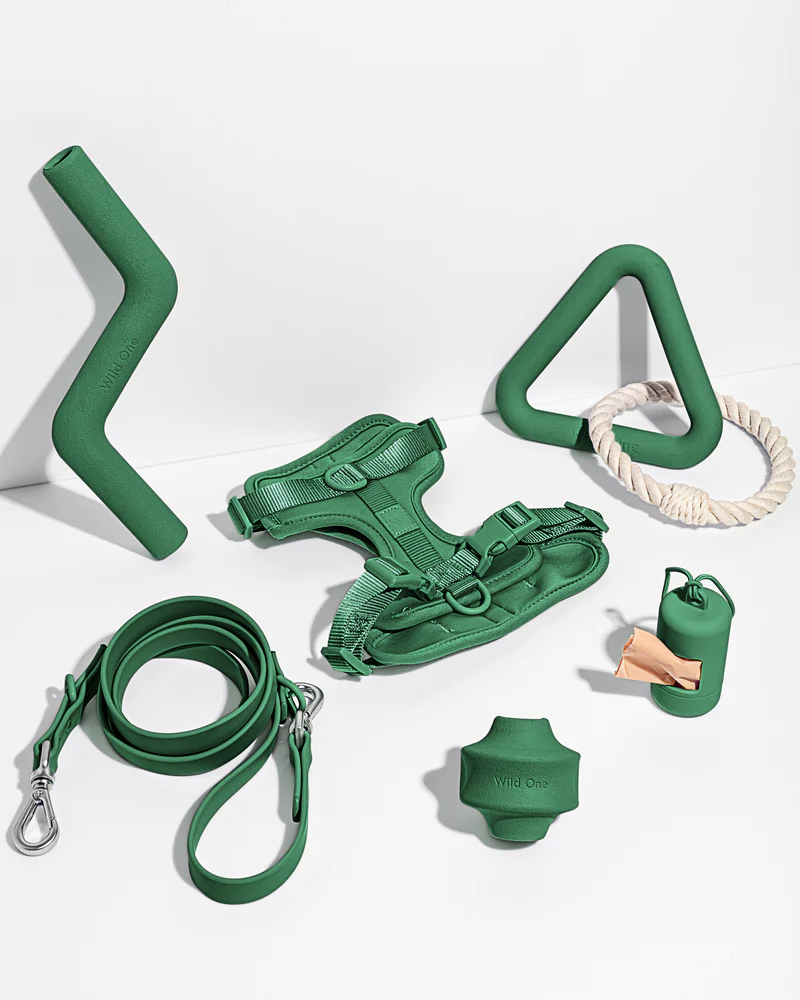 Bold Green Food Bowls from Wild One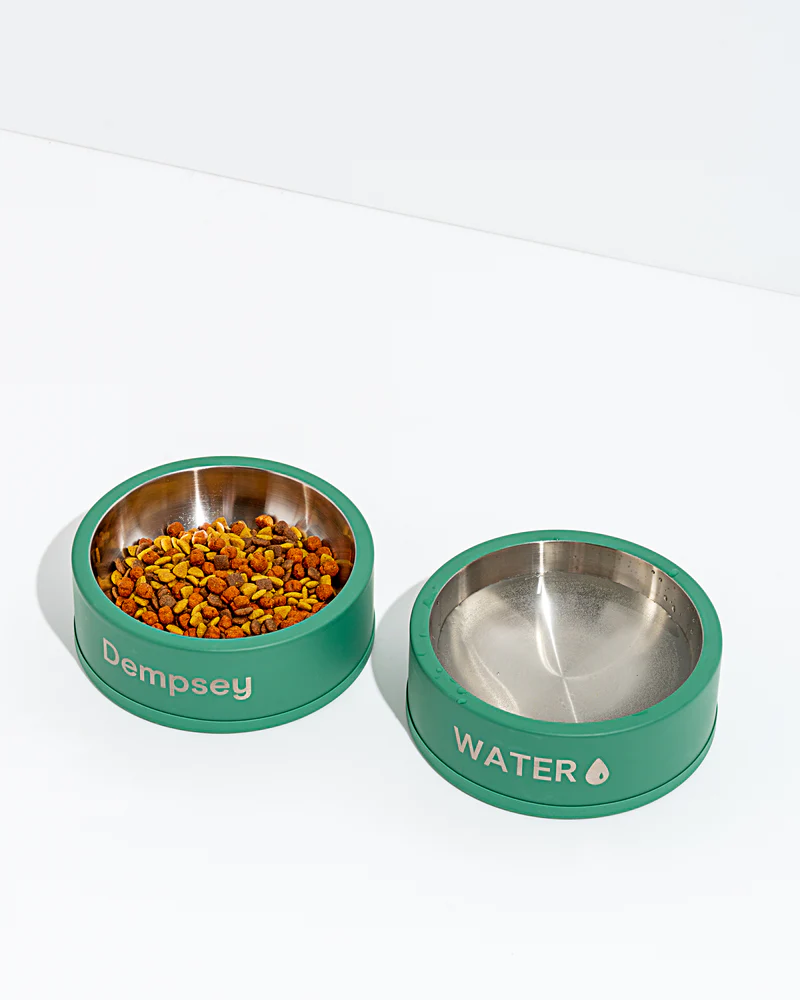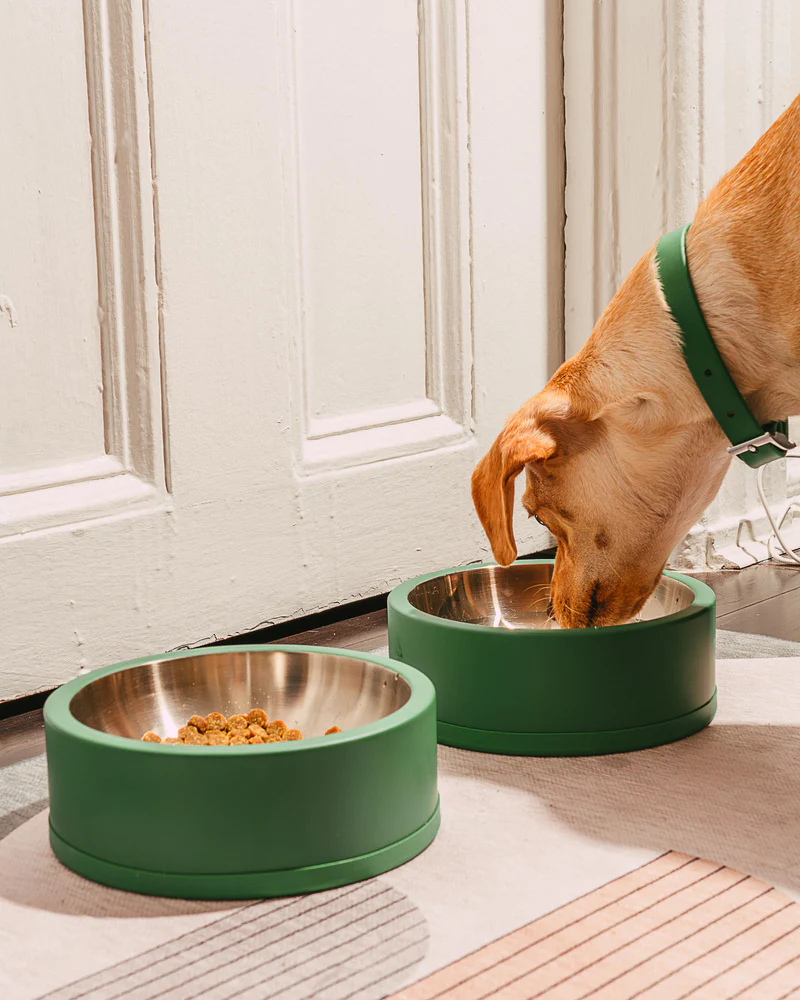 Pet Bowl and Mat by Happy and Polly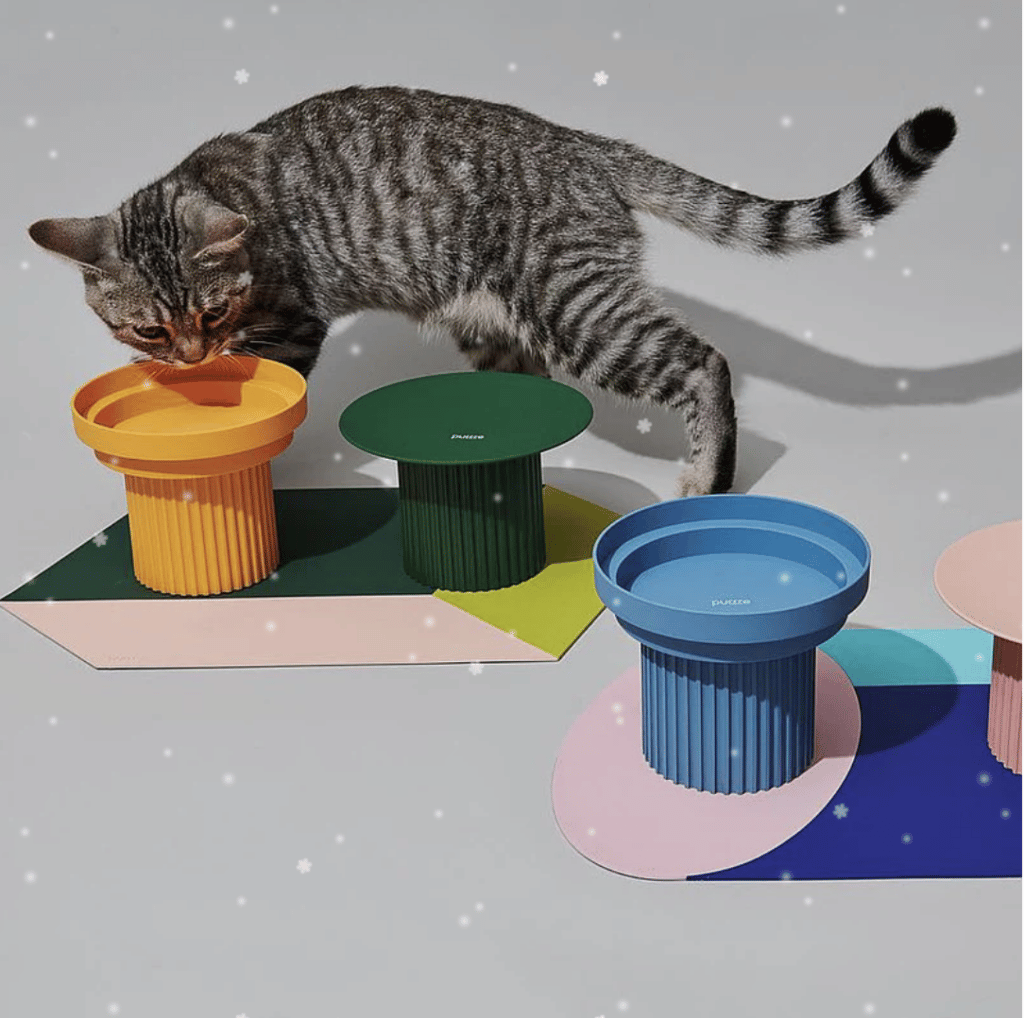 Cow Bed from Cats Play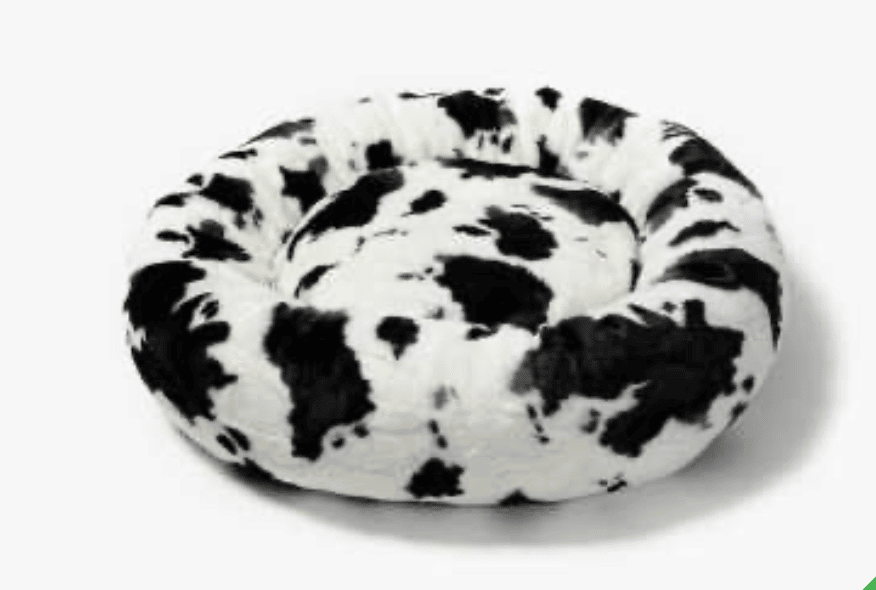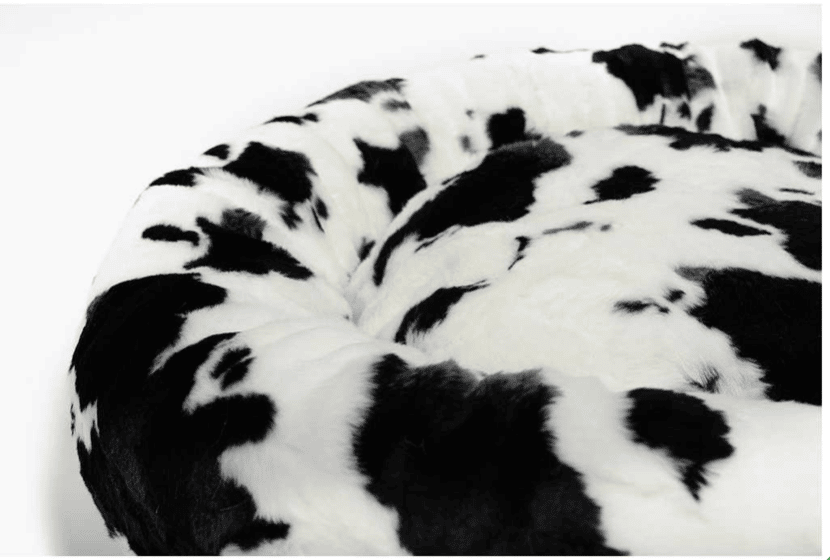 Nuzzle Cat Bed by Tuft ad Paw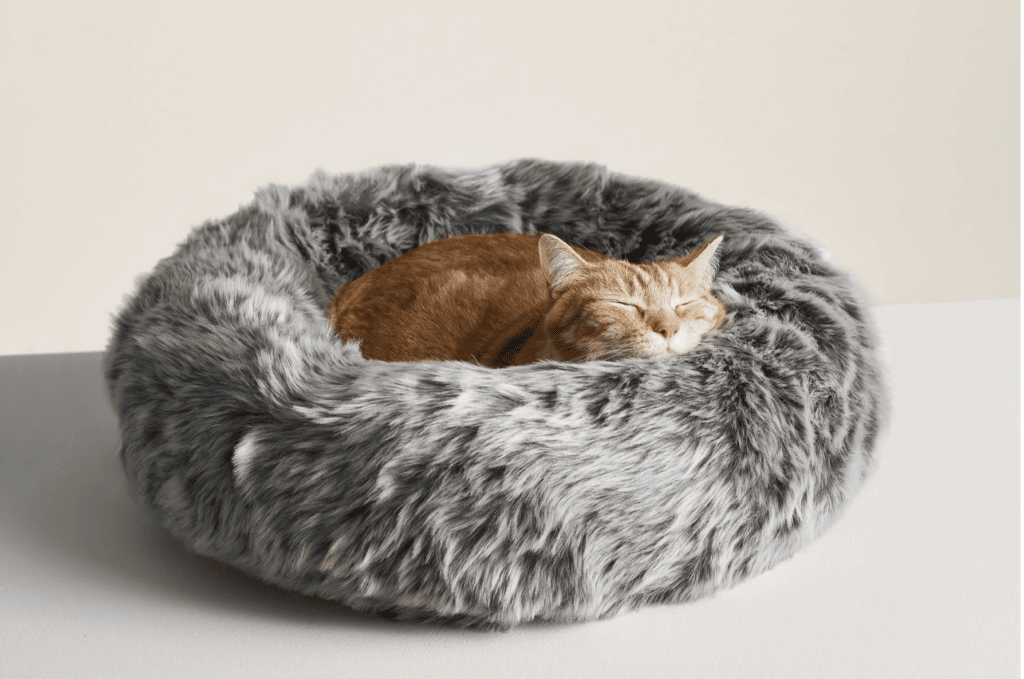 Jacobean Floral Pattern by GoodNightDogCo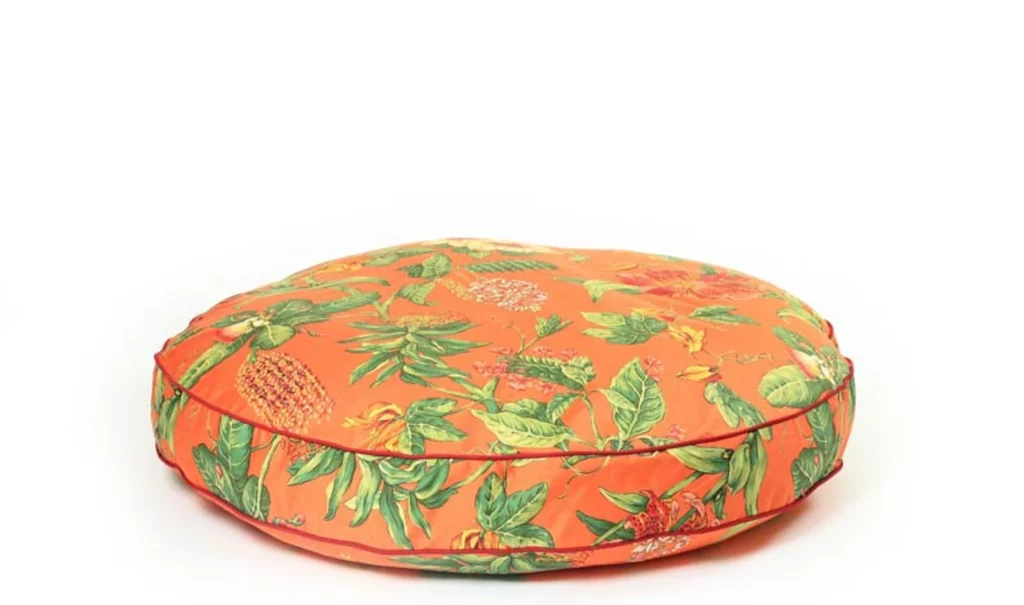 Striped Cat Tent by furry me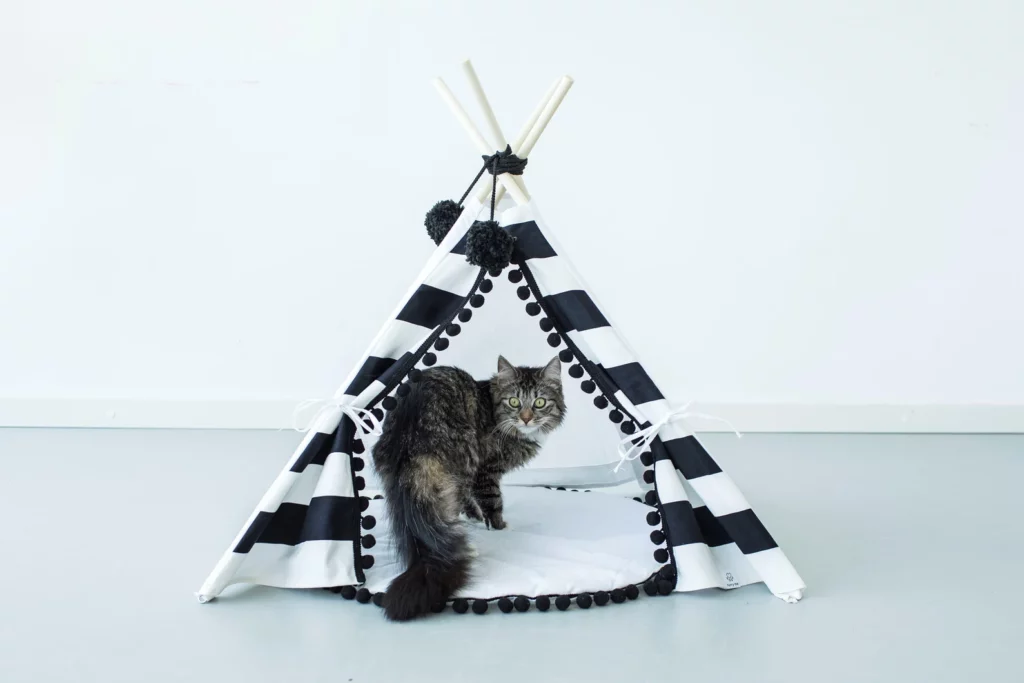 Tizzi by West Paw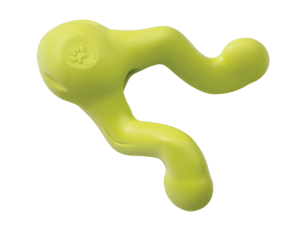 If you are looking for more Pet-Friendly Decor Ideas, check out our other Design Guides: