Find the Perfect Gift for Every Fur-Dad.
It's almost Pawther's day and time to give thanks to all the fur-dad's out there. If you fur-kid isn't sure how to thank them for all those cuddles and walks, here is a comprehensive Pawther's day gift guide.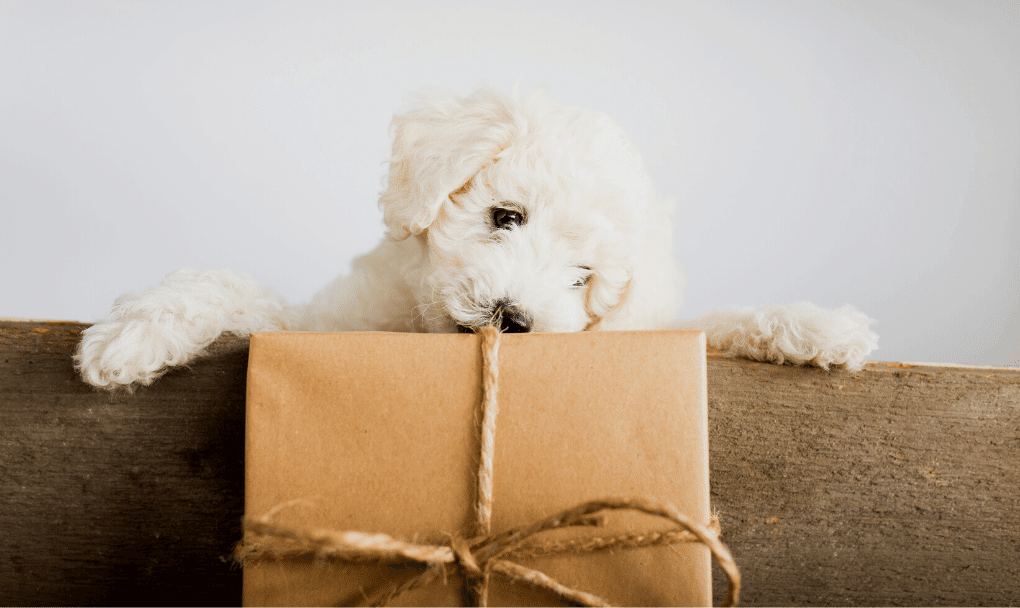 This post may contain affiliate links and I may earn a small commission when you click on the links at no additional cost to you. As a Chewy and Amazon Affiliate, I earn from qualifying purchases. You can read my full disclaimer here.
For the dog-dad who racks up a ton of mileage walking their pup, this leash has a soft handle for those sensitive hands and comes in every possible color. We heart the one we have in pink
This hands-free cat scratcher fits into your mouth so you can hold your cat while also brushing them. It's the gift you didn't even know you needed.

For the cat and dog fur-dad who is over the pet hair, this is the gift of a clean home. If he is tired of battling with lint rollers and couch covers – send this Dyson to the rescue. It was a huge game-changer for us. It's lightweight and cordless, so it's easy to do quick daily cleanings. It was a considerable investment for us, but I can't imagine going back to our old vacuum ways.
For the tech-savvy fur-dad who wants to stay connected while they're at work, the Furbo dog camera is literally the gift that keeps giving…treats. Full disclosure, we can't have a Furbo since we have dogs with food aggression, but it's been on our wish list. I like the feature that you could schedule the Furbo to give your dog a treat while you are heading out the door to help with separation anxiety.

These Cat Butt Magnets are an educational gift that teaches about cats from a new perspective. We have them on our fridge, and it makes sure our cat is always top of mind.
My husband has this Car Seat Hammock in his car and loves it. If your fur-dad loves a clean car, give them the gift of a fur-free ride with this Car Seat Hammock. The dog loves them too. It gives them a little more stability and room to lay down in the back seat.

If any fur-moms share the need to keep their car clean, I have this Molly Mutt Version in my car that comes is a variety of clever patterns.
For the Pawther who loves to cook, these Weiner dog corn cob holders will look adorable at your next BBQ .
Free Pawther's Day Cards
Sometimes the best gifts are a simple message on a card. Here is a link to two free printable cards and an envelope.