What Should I Know About Pets and Home Insurance?
When it comes to home insurance, often pet parents would prefer to stick their heads in the sand and hope for the best. All the rumors of uninsurable breeds and higher premiums can feel overwhelming. Similar to my dog's fear of the vacuum cleaner, behind the loud noise is something super helpful. So, I decided to be an adult and do a little digging into pets and home insurance. I am not an insurance expert, and none of the following should be taken as legal advice, but here are a few things to look into when researching pets and home insurance.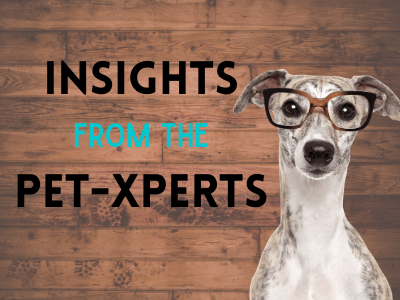 I reached out to a trusted friend Nina Graham from The Vaden Holmes State Farm Branch in Metairie, LA. She has two adorable pups, and I knew she could point me in the right direction.
Nina's Pet-Xpert Insights:
"Remember to review your policy for adequate liability and medical payment limits when you have pets to protect your paycheck."
So let's dig in…
Seven Things to Research about Home Insurance if You Have Pets
The Low-Down on Liability Insurance
Liability insurance covers you if your pet injures someone or damages another person's property. It doesn't cover damage that your pet does to your own property or an occupant of your home. So Fido's half-eaten door is on you. Check with your insurance company to understand your liability coverage. Make sure it can cover any potential mishaps with other people and their property.
The Limits of Medical Payments
Specifically, check on medical payment limits. This is the amount of coverage for someone's medical bills if your pet should cause some harm. You will be on the hook for what is not covered.
Speak Up About Your Pup
If you do not let the insurance company know you have a dog, they will likely not cover an incident. If you want that protection, let them know about your cute fur-kids. It's not something we typically think of when we get a new puppy but it's smart to share the good news with your insurance company.
Free the Breed
Some insurance companies may not cover certain breeds or charge a higher premium for them. Don't stress. There are insurance companies that include all breeds. Some quick research will provide some options. Multiple quotes are always the smart thing to do.
"You Can Stand Under My Umbrella ella ella."
If you need extra coverage for a grumpy pup or want to bump up coverage, check out the possibility of getting a separate umbrella policy.
State Paw-ssiblities
Just like there are apples in Washington and cherries in Michigan, each state has their own liability laws. Check out if your state has a dog-bite statute, one-bite rule, or negligence laws. Find out how that will affect your coverage. Some states like Massachusetts have state-provided insurance if you are denied coverage from a private insurer.
Woo Your Landlord with Renter's Insurance.
If you are a renter with a pet look into renter's insurance, the building owner doesn't typically cover you and your fur-kid. Sometimes it can even help you get a place if your Landlord is not super hip to pets.
Don't be afraid to dig into this subject. It's easy to freak out at the mention of a higher premium, but the actual cost is often lower than you would imagine. I don't flinch at spending money on an adorable toy for my dog to destroy or ancient-grain-primo-froo-froo cat treats, so spending the right amount of money to make sure my family is covered in a no brainer. Be safe out there!
If you want more pet-friendly tips for your home delivered right to your inbox, drop your email below.