Why You Can't Find a Pet-Friendly Couch Online
When was the last time you bought furniture from a store? IKEA doesn't count. When we need a large piece of furniture, we quickly jump online and search for the most affordable couch in a pet-friendly fabric. Then you cross your fingers and hold your breath that it looks like the picture, isn't a piece of MDF garbage and arrives without being crushed in transit. There is another option, shopping for furniture in a local store. Many people like myself assume that it is not affordable, but in the end there are some significant savings.
The Truth About Online Shopping
A couple of years ago, we bought our pet-friendly velvet couch from an online retailer. We spent close to two months looking at every sofa on the internet. We narrowed it down to a handful of options and then spent another two months deliberating on which one we should finally order. We even made paper cutouts of the dimensions and placed them in the room. I am sure the dogs were super confused when we pulled out our existing couch and replaced it with paper cutouts for a couple of days. The big issue was the room is too small for a sofa that fits two humans and a dog (or two…or three). We finally just accepted that we were going to get something too big for the space.
We had one profound question that tested our marriage: Should we have the chaise on the left or the right. I was on team chaise right, and my husband on team chaise left. After some very stressful debates, I agreed with my husband that it made sense to order the chaise on the left to provide some more space at the entrance to the room. Done. Ordered. Crossing Fingers…
Delivery
After some hijinks, they finally delivered our couch. It was beautiful. Just what I truly wanted. Literally. They had messed up the order and sent us the chaise on the right side instead of the left. Not to be, I told you so about it, but I was right the whole time. Thankfully it worked out because it would have been a total mess to return this enormous beast to its original home. We took a couple of chances, and it mostly worked out, but this was the largest purchase we made all year, and we basically spent a lot of money and time researching to play a game of chance.
It's even more difficult if you have pets. The furniture not only has to be cute, but it has to stand up to the wear and tear of multiple paws. This increases the odds that you could get something that is a total waste of money.
Breaking My Online Habit
So how do we break our addiction to internet furniture purchases? I reached out to the team at Bliss Home, a local furniture store here in Knoxville (They also have stores in Nashville and Louisville). The owners Lisa and Scott, live in my neighborhood and have an adorable dog Grover, so I knew they would understand my pet-friendly needs.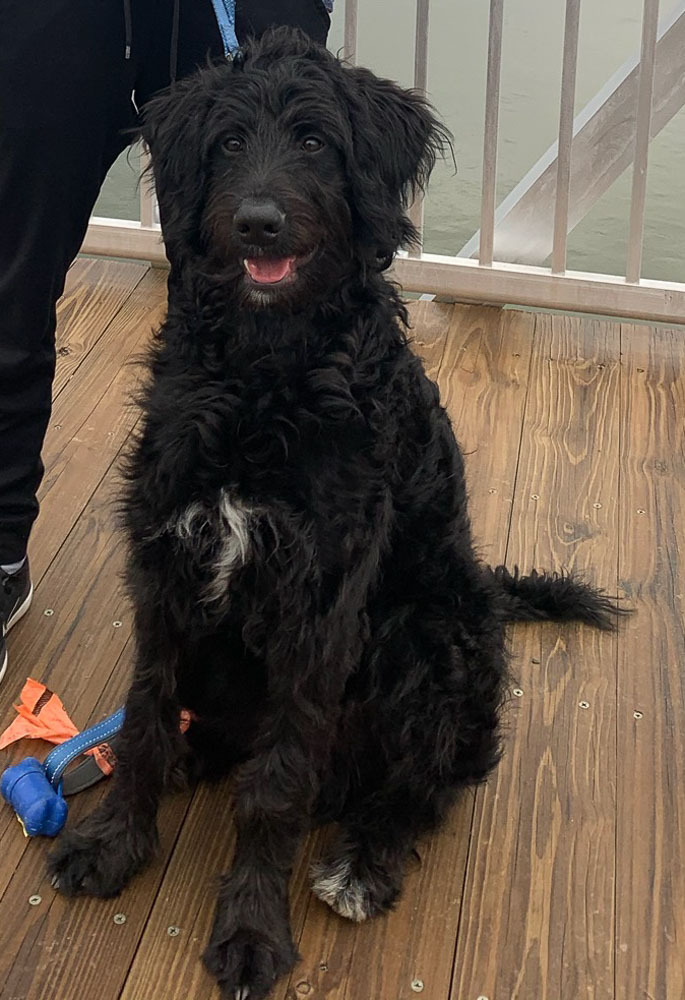 They hooked me up with Diana Fox, one of their lead designers. That's right, friends. Local furniture stores have these fantastic people called designers and at Bliss Home most of them are pet parents. I knew I was in good hands. Diana loves pets and has been helping people find their fur-ever furniture for over twelve years. Diana can't have a pet right but she sent me a picture of this adorabale pup wall-haniging that she calls her roommate. She stressed the importance that designers should listen to every family member, especially the furry ones.
Over the years she has heard the horror stories of people purchasing furniture online. She recalls one client ordering from an online vendor, and when the furniture showed up, it was doll-sized. (This could have easily been us.)
Designer Benefits
Most of us feel like we can't afford a designer, but when you shop at a local store, it is often part of the buying experience. Diana stressed that it's not just about buying one piece of furniture; it's about bringing the entire space to life. She isn't talking about something magical. Layout and traffic patterns can make a significant impact on the room, and it's something that a designer can quickly identify.
Custom Options
I think back to our decision to get the couch that was too big for the room because we wanted extra seating. Some part of me knew there was a more holistic solution for the room that would allow enough seating without cramping the space. We got so bogged down in reading all the little details about each couch, but what we really needed was a little advice on the big picture.
Diana didn't have one fail-safe option for fabric. She said it depends on the kind of stresses your pet may provide to your furniture. Often you can customize a piece of furniture based on your style preference and your pet's behaviors.
How to Choose Fabric for A Pet-Friendly Couch
Diana suggested tightly woven fabric for scratching cats. There are also Crypton fabrics, an endurance material used in hotels and commercial spaces that stand up to the heavy activity. Distressed Saddle leather is another excellent option that can handle the wear and tear of pets. I was also surprised to hear that some leather can be even be repaired.
Slipcover Option
Diana often recommends furnishing that come with fitted slipcovers for people with pets. Not the big slouchy ones that tie on the side, but beautifully fitted slipcovers. She also gave me this pro tip to put the slipcover on when it is still a bit damp to provide a little give.
Warranties

Another benefit of shopping locally is taking advantage of the warranties they offer. Some protections cover liquid damage for up to five years, which gives me some additonal confidence in the materials. It's great to have someone who can consult you on how to take care of the fabric and make sure it is the appropriate fit for your fur-family.
Shop Local for your Pet-Friendly Couch
*For every $100.00 we spend with a locally-owned business, 68% remain in our local economy vs. 43% if we purchase from a national chain store. That is a massive benefit to our local community. It ends up being an advantage for our fur-kids too. Each of our pets has unique behaviors, so there isn't a catch-all for pet-friendly furniture.
If you want to invest in something that looks good and stands up to your pets, it requires understanding your pet's behavior and matching it with smart fabrics, and furniture design. You can take your chance shopping online, but shopping local benefits our local communities while also providing a more trust-worthy product for our homes. Labor day is around the corner, and it's a great time to break your online habit and take advantage of some of the sales at your local furniture stores. Happy Shopping!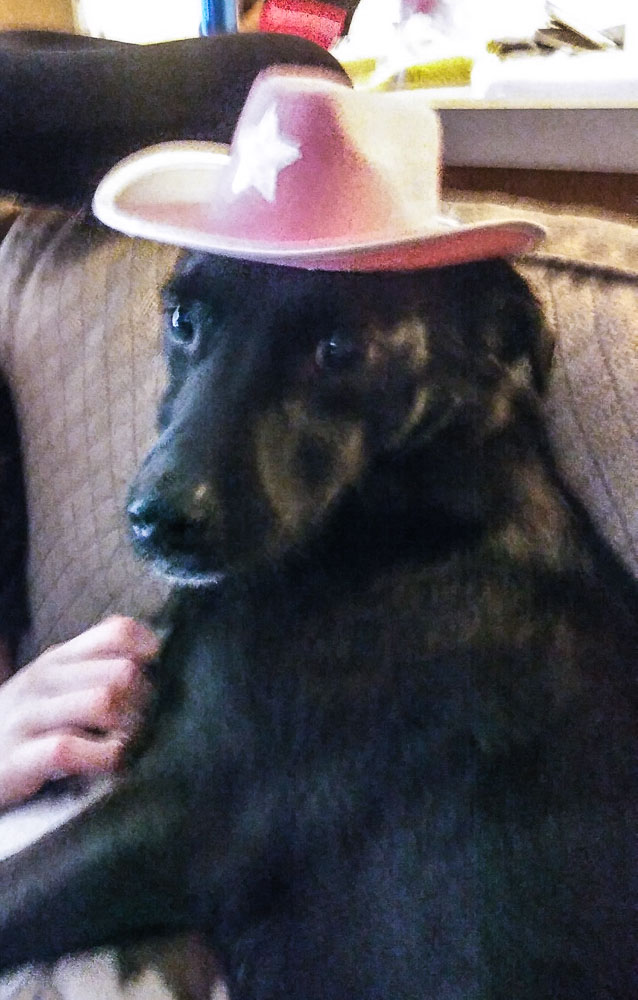 If you want pet-friendly tips delivered right to your inbox, drop your email below.
*Source: Civic Economics – Andersonville Study of Retail Economics.