Complete Guide to Buying a New Home with Pets
Our cats and dogs make a significant impact on our lives and homes, so it makes sense that we consider them when buying a new house. A mind-blowing 79 percent of millennials who have recently purchased homes said they would pass on a house that otherwise fit their needs if it didn't work for their pet. (For once, I am totally with Millennials.)
Our pets are a large part of our daily life, from cuddling up with us at night or taking them for walks around the neighborhood.
What If you went through the process of finding a new home, hiring movers, unpacking all those boxes, and then realized your dog can't handle the stairs to your bedroom, or you are stuck on a street where your cat can't be outside.
To find the perfect home for you and your pet, follow these tips for pet-friendly real estate.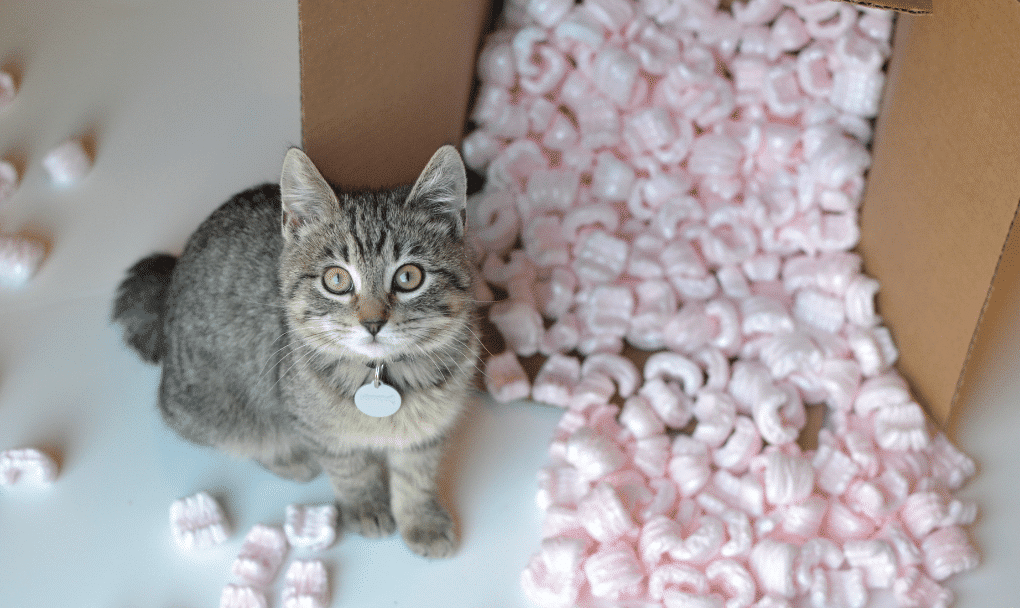 21 Tips for Buying a New Home with Pets
Find A Pet-Friendly Realtor
Start your search on the right foot by finding a pet-friendly realtor. Make sure they truly understand that your pet's needs are a priority. You don't want to waste their time or yours looking at homes that don't account for your fur-kids. When you list priorities, be specific about your pet's needs and where they fit on the priority list.
Research City Ordinances
Check the local ordinances for pet rules. Some cities limit the number of pets you can have or require additional acreage per dog. There may also be sound ordinances to consider. If your pup likes to howl at the moon, you may need to relocate outside the city.
Check HOA Rules
Check out HOA rules for any limitation of the number or even type of pets. Some places do not allow specific breeds or put a limit on how large they can be. Be aware that HOA rules can change while you are living there. Check the fine print on how that is handled.
Weather Watch
Take into consideration the climate where you are moving. Will it change the amount of time your pet hangs out indoors or outdoors? If so will you need additional space indoors or more shaded areas outside?
Pet-Friendly Yards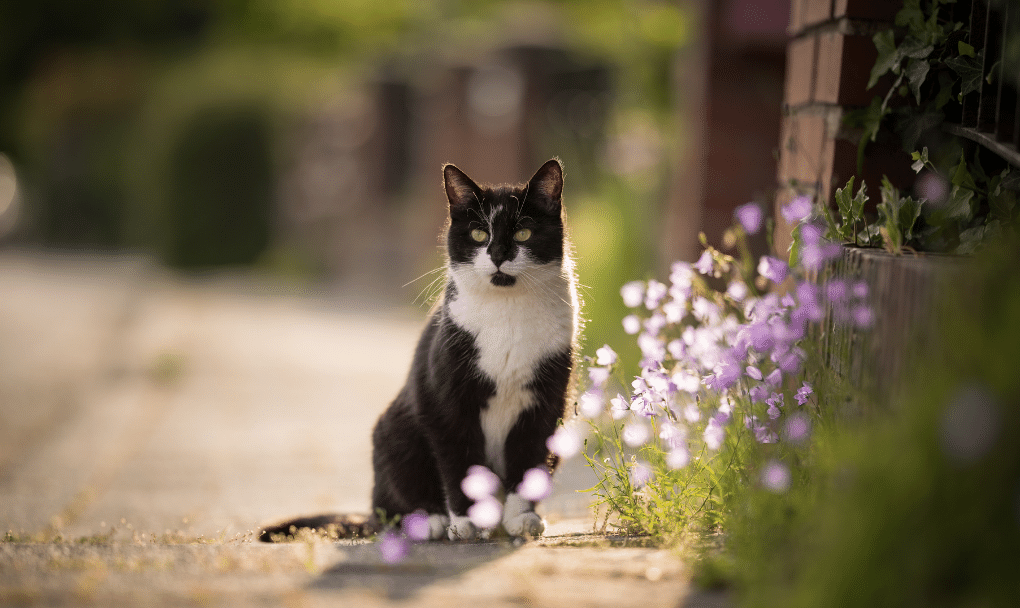 Neighboring Pets
Try to find out if your neighbors have pets. Depending on your dog's temperament, this could mean fun doggie playdates or aggressive barking along the fence line. Pet-friendly neighbors can be much more forgiving if your dog is barking or if they accidentally get loose in your neighbor's yard.
Fenced-In Area
When we moved into a new house, my dad always said he could finally relax after the dogs had a fenced-in area to hang out. Depending on your pet's size and breed, they may need a large area to play.
Pet-Scaping
Check out the Pet-Scaping in the backyard. Are there Azaleas, bulbs, or other toxic plants that your will need to remove before letting your fur-kid run-around?
Water Hazards
Will your pets have access to a pool or pond? Does it come with a cover or gate to limit access?
Wildlife
Outdoor cats are especially vulnerable to wildlife. Find out what is native to the habitat around the home.
Pet-Friendly Interiors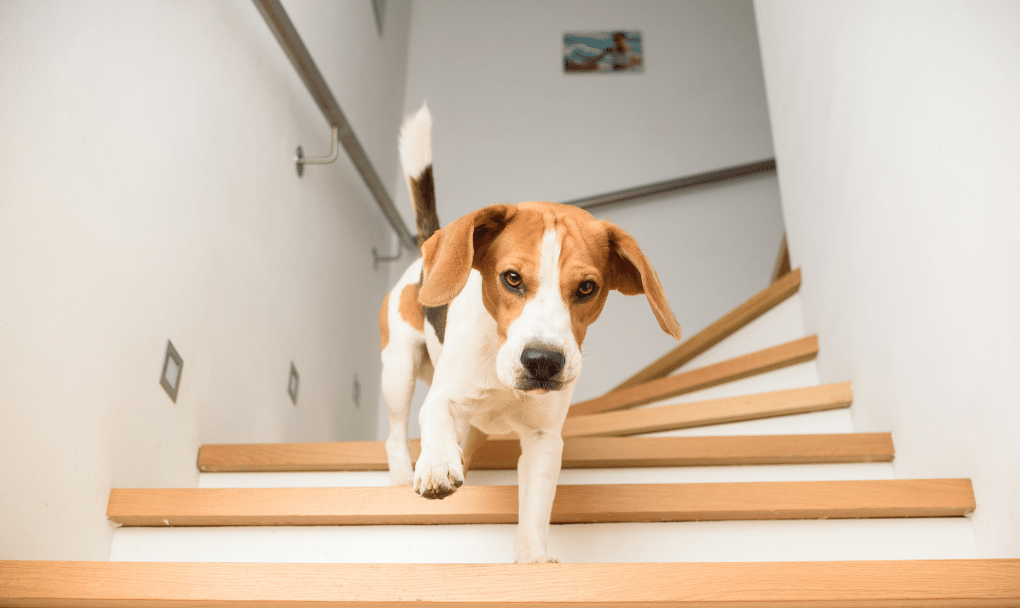 Open Floor Plans
Every episode of House Hunters includes the phrase "I love this open floor plan." For some pet owners, open floor plans can be problematic because it limits the spaces you can block off your pet's access. If you do not want your pet to have 24-hour access to the kitchen, the open floor plan may not be for you and your fur-kid. This is especially important when you have multiple pets who may need to be separated for medical or behavioral reasons.
Stairs
Stairs can be difficult for older pups. Adding carpet or a stair runner can help. Look to the future. Your dog may be young now, but if you plan to live in this home when your pup is older, stairs may present future challenges.
Pet-Friendly Flooring
Hardwood flooring is often the recommendation over carpet for people with pets. It's easy to clean and can be sanded down and refinished to remove most scratches. This is not the case for us. Our dogs have scratched our floors to the point where the wood will need to be replaced. We will plan for something more durable like tile, polished concrete, or vinyl planks in our next home.
Bath Time
Does your new space have an easy place to wash pets? A shower with a handheld showerhead is a convenient way to create a doggie shower.
Window Safety
Second-story windows can be dangerous for cats. Check to make sure windows are secure and have screens.
Pet-Friendly Neighborhood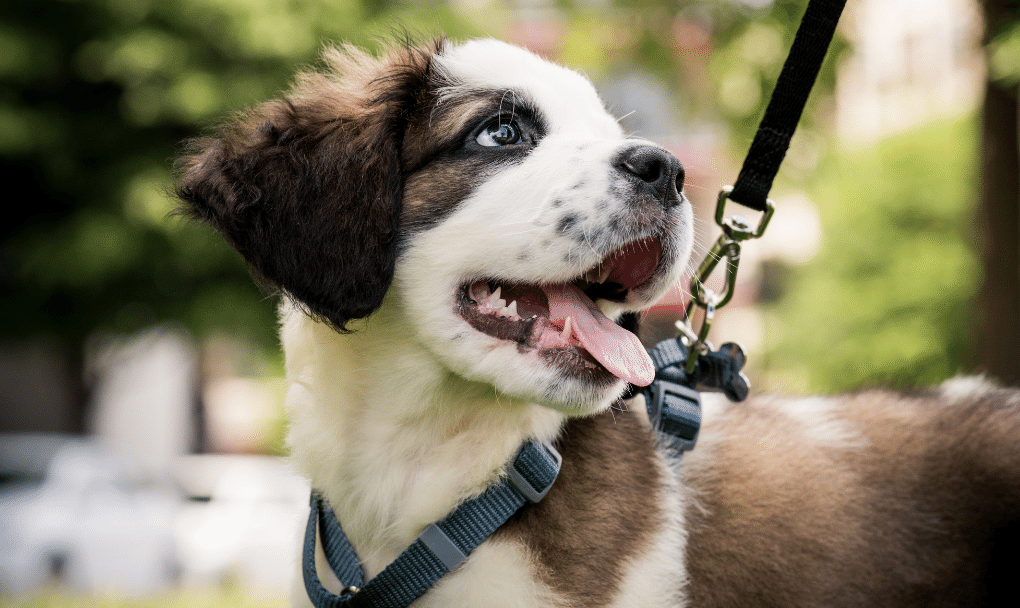 Avoid Busy Streets
If you have an outdoor cat or a dog that is an escape artist, you may want to avoid living on or near a busy street.
Pet-Friendly Sidewalks
Scope out the neighborhood in the morning or early evenings to see if other people are walking their dogs. If you see plenty of dogs (or cats) on a leash, you know it's a pet-friendly neighborhood. If there are doggie waste centers, it's a sure sign you are surrounded by pet people!
However, If you have a reactive dog, you may prefer to live in a less K-9 dense area.
Vet and Emergency Vet
Do some research on good vets in the area and if there is an emergency vet nearby.
Parks and Trails
If you love to take long walks with your pup, check the area to determine if there are nearby trails or public parks.
Doggie Day Care and Dog Parks
If you have a social butterfly in your pack, check to see if there is a nearby doggie daycare or Dog Park. Check the online reviews to make sure it's up to snuff for your doggo!
Pet-Friendly Restaurants and Retailers
Check local websites and blogs to find out if restaurants and retailers in the area allow dogs. If your pup is a big part of your social life, this may be an essential part of the search.
Luxury Pet Accommodations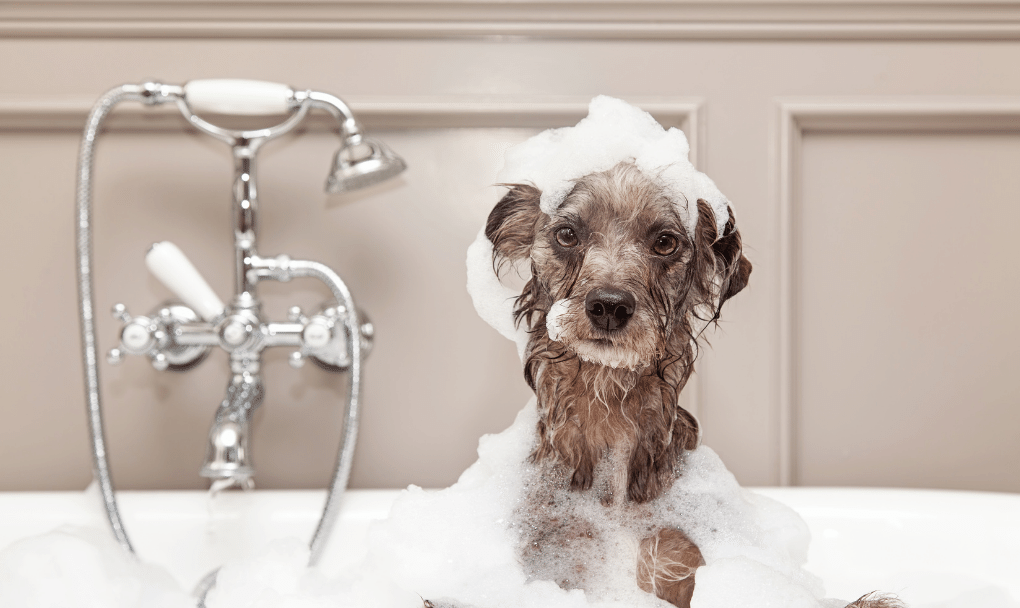 Doggie Mudrooms
Doggie Mudrooms are a convenient way to wash your dog and contain some of the mess. While it might be a stretch to find a house that already had one, if you are looking to create one, you could easily convert a laundry room or a back-hall entrance into a luxe doggie mudroom.
Deluxe Dog Rooms
Another haute trend is dog rooms. If you want to pamper your pup, consider converting an extra bedroom or closet into the ultimutt hangout with an indoor dog house, plenty of beds, toys, and a place to hang all their pet accessories.
Your Next Move
Houses can go fast in the current real estate market, often is just a few days. It pays to have your research done ahead of time. Find optimal neighborhoods ahead of time so you are ready when a house becomes available in your desired area.
If you make a list of priorities and get on the same page with you realtor buying a new home with pets will be a breeze. Happy house hunting!
To get more pet-friendly real estate ideas check out our moving tips featured on RedFin.
More From Barking Bungalow