Cool Cat Stuff Round Up
My partner and I recently purchased a house, and one of our high-priority tasks before the actual move was to do some serious purging. At the top of the purge list? Our cat Jerry's large cat toy graveyard under our couch, carefully guarded by an army of dust bunnies.
You know the cat toys: jingle balls that've been silent since Christmas 2017; catnip stuffies that have seen better days; all manner of ribbons-on-sticks that were once coveted and are now forgotten.
Once the purge was complete, it was time to upgrade Jerry's toy and activity selection. Inspired by decorating a new space, I did a deep dive to find some cool cat stuff that were not only engaging, but also looked good in our new house.
Luckily, these days there's no shortage of innovative, stylish cat toys and activities that can check off all the boxes on our wish lists. Whether you're looking to invest in some high style options or need to stick to a budget, we've got you covered with cool cat stuff roundup – including one that has been all the rage on Etsy but honestly makes me question humanity…just a little bit.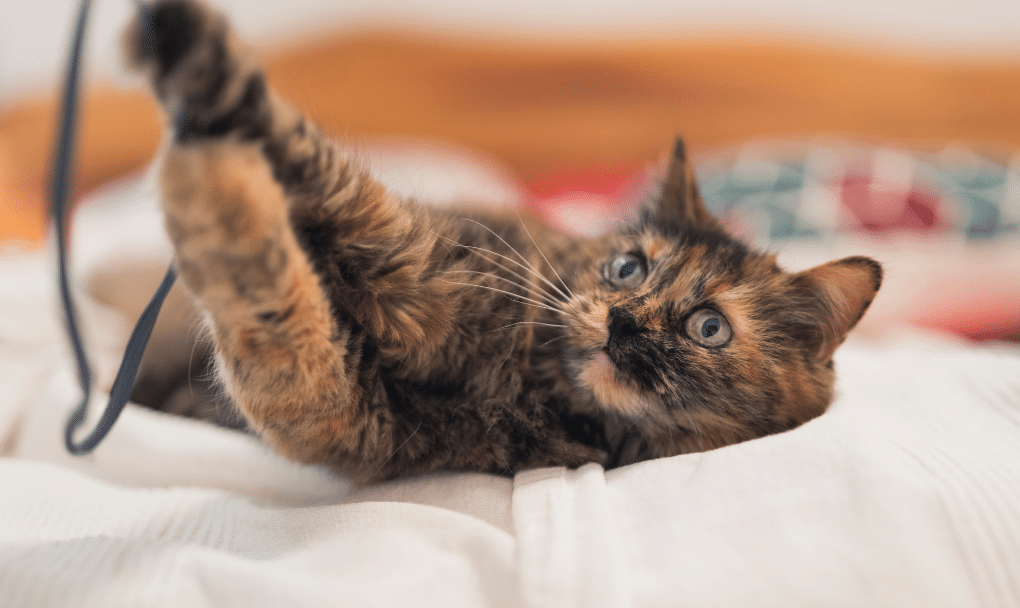 Benefits of Play
Relieve Stress and Boredom
I always joke that, in my next life, I want to come back as my cat – she sleeps 14 hours a day, can eat whenever she feels like it, and has never had to sit through a board meeting. But even though cat life can seem pretty relaxing, in reality, cats can suffer from stress and boredom just like any of us.
Play can factor heavily in treating and preventing both of these common cat problems. If your cat is exhibiting negative behaviors such as pulling out fur, overeating, or vocalizing excessively, the problem may be stress or boredom, and a few new toys might be just the thing to get them feeling like themselves again.
Provide Exercise
For most adult cats, about 30 minutes of exercise per day is recommended. And if your feline pal is an indoor cat, you'll need to find a way to help them get their exercise time in each day.
The good news is, your cat doesn't have to go on a 30 minute activity blitz to reap the benefits of exercise. A little bit sprinkled here and there throughout each day will help keep them healthy and stimulated. Exercise can also help with weight control, a struggle that many cats face. Keeping your kitty at a healthy weight will help to steady their energy levels as they age, and contribute to a longer, healthier life.
Prevent Behavior Problems
Your cat isn't trying to make you crazy – sometimes it just seems that way. If you find yourself redirecting your cat away from annoying behavior more often than not, it might be time to incorporate more opportunities for play in their day. I know that when Jerry isn't given the chance to get some energy out, she'll try to get my attention however she can – usually by chewing on various paper items and knocking things off of shelves. Having a good mix of toys and activities keeps her occupied and feeling loved. Wouldn't you rather have your cat batting around a toy rather than grandma's picture frame? Me too.
Improve Your Health
It's true – there's a growing amount of evidence that time spent playing with your cat (or any pet) can have a positive impact on your health. Studies show that time spent with our feline friends can help reduce our stress, ease symptoms of depression and anxiety, and can even measurably lower our risks of heart attack and stroke. So the next time you take a break to play with your cat, know that not only are you making them happier and healthier, you're doing the same thing for yourself, too.
Are you convinced that it's time to invest in some new play items for your cat? Read on to find out more.
Cool Cat Stuff Roundup
Best for Hard Floors: Mini Bouncy Balls
I was skeptical about these at first, but they have quickly turned into some Jerry's very favorite toys. They are truly an incredible value (120 balls for about $18) and come in a rainbow of fun neon colors.
While they're not made specifically for use as cat toys, if you have hard floors, your cats will be entertained for hours. Jerry really enjoys chasing these balls as they erratically bounce all over our house. She often plays with them on her own, too.
Look, do you need 120 bouncy balls for your cat? Maybe not, but if a couple of them roll out the door or become lost, you'll have plenty of extras – plus you can introduce your cat to a game I invented called blitz: I toss 10-15 balls simultaneously and yell "blitz!", much to Jerry's delight. We also started giving little baggies of these as presents to our friends with cats, and the reviews have been positive all around.
A safety note: these are too big for Jerry to swallow and are not damaged by chewing but if you have medium or large-sized dogs, they could be a potential choking hazard.
Best Budget Pick: The Cat Dancer
This is another Jerry approved toy, and one she never seems to get tired of. This one is the definition of minimalist – it's made of a simple spring steel wire and has little cardboard tubes rolled onto the end. You hold the wire in your hand and it bounces the little tubes around. It might not seem like much (I honestly thought it was a spare part from an Ikea cabinet I had been building when I first saw it) but Jerry goes wild for it every time we get it out.
It seems to move almost like an insect, so if your cat likes to chase bugs, this will be right up their alley. Cat Dancer products have been around since 1983, are affordably priced, and are made in Wisconsin.
They also make the Cat Dancer Deluxe, which is also on our cool cat stuff list. It comes with a sticky wall mount so your cat can play even if you're away. The Cat Dancer is also great for those days when you're totally exhausted but know your cat needs some attention – it moves in your hand with minimal effort and your cat will still be thoroughly entertained while you relax. It's a win/win!
Best Decor-Friendly: Turntable 3 in 1
If you're the kind of person that loves your cat but hates the frumpy style of many cat toys, then Happy & Polly has you covered. This 3 in 1 Turntable will keep your kitty active and impress your friends with its stylish design. Available in three chic color combinations, this toy has a small footprint and a unique design that won't make you want to hide it when company arrives.
Made of flexible TPE, it has three play modes to help keep your cat's interest: one mode has hidden treats to develop paw dexterity, one that allows them to chase a ball, and one that features a hanging toy in the center for them to hunt.
The Happy & Polly website has lots of good looking cool cat stuff, so if design is at the front of your mind, you're sure to find something there that catches your eye.
Best for Lil' Scratchers: The Ripple Rug
If your cat loves to scratch fabric and carpet, this might be just the activity mat they need. The Ripple Rug is two pieces of durable, non-fray carpet – a flat base piece and a lighter, flexible top piece with holes of various sizes that can be draped over the bottom. This creates little hiding areas for your cat as well as places for them to crawl through and pop out.
Best of all, you can reconfigure it every day, so your cat never gets bored. This multi-function rug helps your kitty safely tap into their instinctual behaviors like hiding, stalking and scratching. It comes in multiple colors (oatmeal, beige, black and mocha) and is made from recycled materials. It's also easy to clean – a quick vacuum or some soap and water will have it looking like new in no time.
The Ripple Rug is for cats of all ages and is sure to provide hours of fun playtime on its own or combined with your favorite toys.
Best for Foodie Cat Parents: Catnut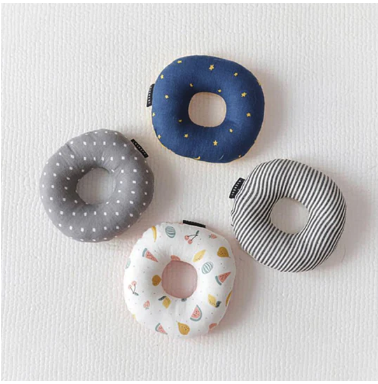 No cool cat stuff roundup is complete without a catnip stuffie, and Tuft & Paw really nailed it with these adorable Catnut toys. Available in multiple pastel and neutral colorways, these soft, donut-inspired rings will take your cat's playtime to the next level.
Made of durable fabric and infused with high quality catnip, these rings are a stylish addition to your cat's toy collection and won't distract from a room's decor. Snuggling, biting and kicking these Catnuts around will keep your cat busy all afternoon. Bonus: each Catnut comes with additional catnip to reinfuse the toys as the scent fades over time.
Best Multipurpose: Senses 2.0 Wellness Center
This is a true multi-tasker – an activity center that supports cat health in more ways than one. The Catit Senses 2.0 Wellness Center has a sleek, modern design and keeps your feline friend's well-being in mind. Its circular shape has multiple points of contact that help to massage your cat all over and soft bristles that help collect loose hair.
A pliable gum stimulator sits atop a compartment you can fill with catnip to help encourage your cat's natural urge to bite and helps to clean their teeth, too. It even has a plush cushion for napping! The Wellness Center can also combine with several of Catit's other products to create a Senses Playground that will keep your cat healthy and entertained for years to come.
Best for Tech Lovers: The Petcube Play 2
If you're typically out of the house for many hours a day, you might be looking for something that can help keep your cat occupied in your absence. Enter the Petcube 2, a high-tech pet product that can help you keep an eye on your kitty while you're gone and help keep them entertained, too.
The Petcube is a camera, speaker and pet-safe laser toy all in one. It connects to your home wifi and allows you to use their app to see what your cat's up to during the day via a motion sensor. And no worries if you can't spend your whole day tuning into your kitty's antics – it records all motion it detects so you can view it at your convenience.
The Petcube's four microphone system allows you to listen in on your cat and talk to them, too, because, honestly, who couldn't use a little encouragement during the day? You can also use the app to control a laser toy and play with your pet pal no matter how far away you may be. Or, set the laser on autoplay to entertain your cat throughout the day.
Best for Outdoorsy Types: Dehydrated Quail Wing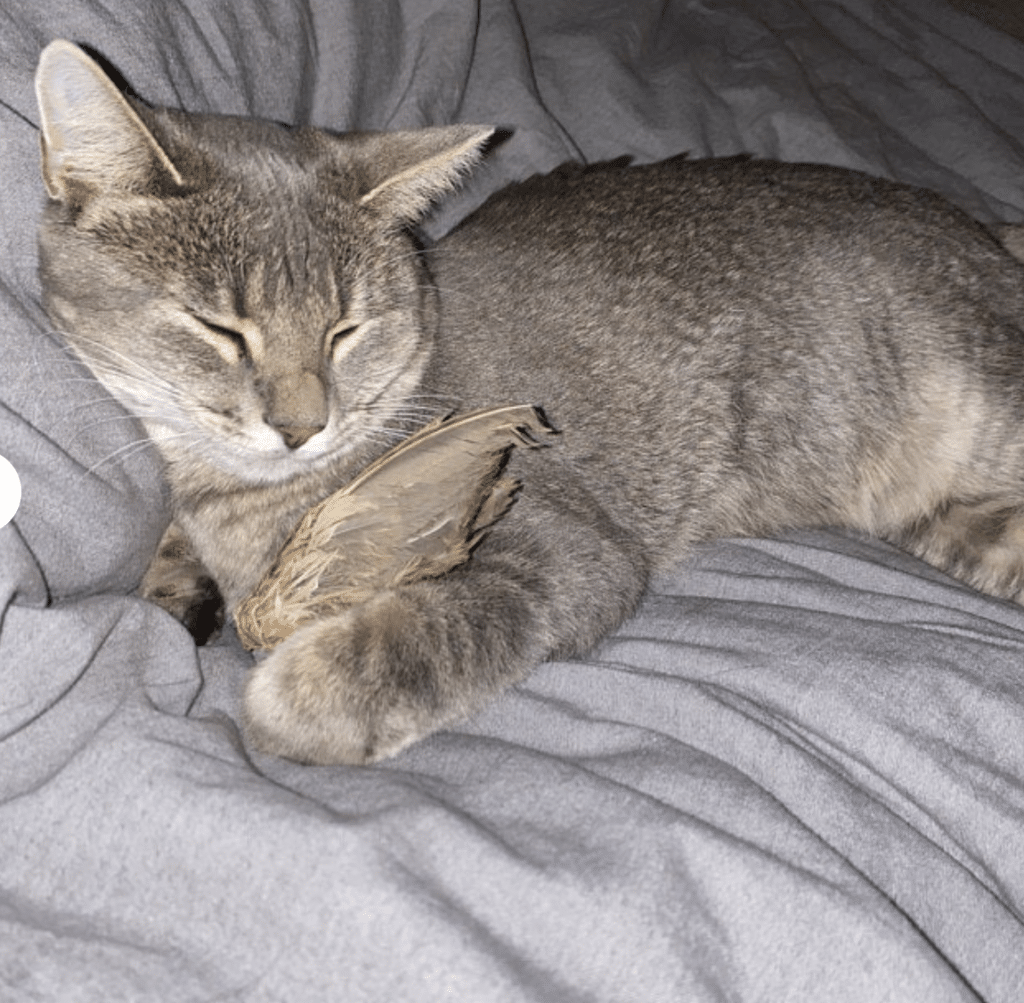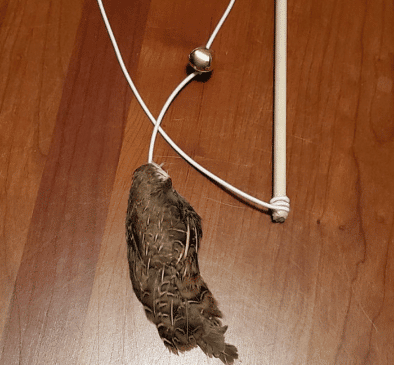 This one definitely isn't for everyone, but it's a big favorite of cat parents on Etsy, with hundreds of positive reviews, including many repeat buyers. It's exactly what it looks like: an actual dehydrated quail wing attached to a 20" elastic string tied to a 12" handle. The wings are also available separately, without the string and handle.
The store owner mentions that the quail are raised humanely on her farm, and that she will also take custom orders, so if you can dream it (and your dream involves dehydrated quail wings) they can probably make it happen! If your cat is the hunting type and is interested in birds, this could be a good option that might keep them from bringing you unwanted "presents" after their outdoor time.
Reviewers mention that you do need to keep an eye on your cat when it plays with the wings – since they are a natural product they can come apart with extremely vigorous chewing.
DIY Option
If you're a crafty human and want to create your own cool cat stuff, check out "Cat Castles" by Carin Oliver. This book features the plans for twenty different cat play structures that you can make out of common and inexpensive items.
Plus, if you're a parent to non-furry children too, these projects can double as fun family activities. A scratch-tower food truck, double-decker rocket ship, or a cozy submarine built for your cat to play in? Sign me up!
The Wrap Up on Cool Cat Stuff
If looking around the living room at your cat's old toys is less than inspiring, consider a cool cat stuff upgrade. With a bit of creative searching, you'll find that stylish and unique toy and activity options abound at all price points. Feline boredom isn't inevitable – with the help of a few new toys and a bit of extra attention, you'll see the spark of play return in no time.
If you liked our round-up on cool cat stuff, take a look at these other Barking Bungalow posts!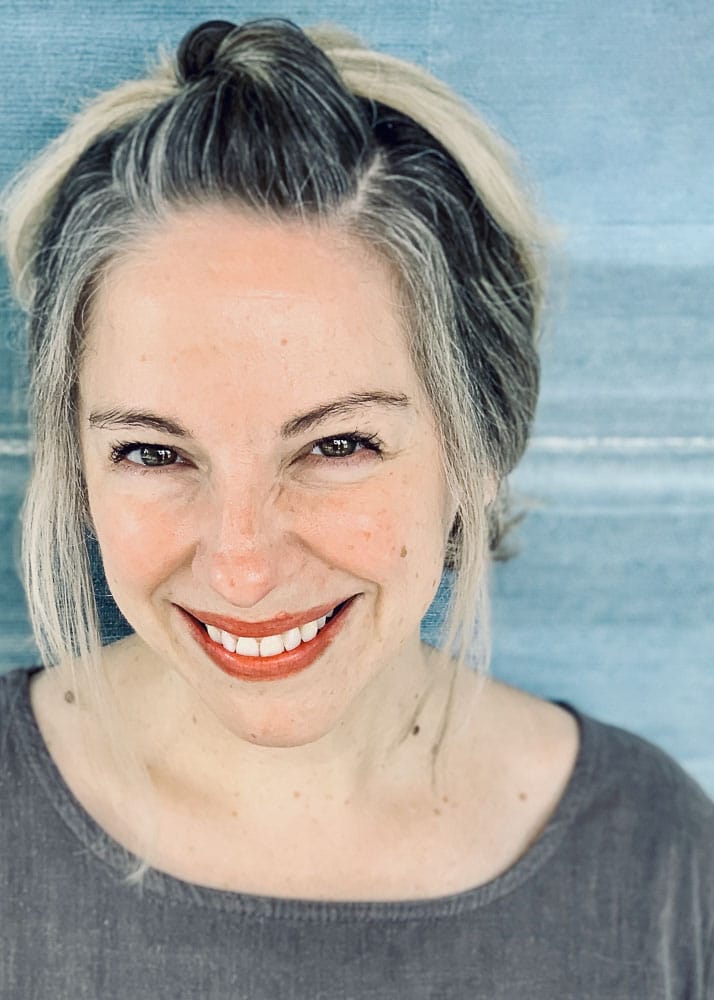 Jamie Johnson is Barking Bungalow's Cat Contributor but she is an all-around animal lover since childhood when she got her first dog, Lilly, a rescue terrier with an unfortunate underbite and a face that only a six-year-old could love. Through the years, she's befriended a variety of cats, dogs, rabbits, gerbils, fish, and lizards, just to name a few. Her current pet pal is Jerry, a flame point Siamese who loves to eat cobwebs and cuddle.