Dog Walkers are dependable, loving and our dog's best friends. How can you possibly express your gratitude for this amazing person who brings such joy to your pup?
It's a daunting task to pick the perfect gift but one of these 27 gifts for dog walkers should do the trick!
Show your dog walker how much you appreciate them with one of the unique gift ideas.

This post contains affiliate links, and I may earn a small commission when you click on the links at no additional cost to you. As an Amazon Affiliate, I earn from qualifying purchases. You can read my full disclaimer here.
Practical Gifts for Dog Walkers
Dog walkers have a lot to carry, poop bags, treats, and house keys, in addition to securely holding onto your pup's leash. Make their lives easier with this Dog Walker Fanny Pack. . It has a place for everything they need so they can stay focused on the dog. They can store all their dog-walking accessories, so they are ready for any dog-walking adventure.
For the fashion-forward dog walker in your life, choose this fashionable version of the dog walker pouch. It holds all the things, is made from 100% recycled materials, and comes in five trendy colors.
In the winter, keep your dog walker's hand warm with this high-tech rechargeable hand warmer. It has three warmth settings and heats up instantly.
Don't forget their feet. Keep their toes warm and comfy with these neoprene toe warmers. They fit over your socks and inside your shoes or boots for an added layer of warmth.
These wireless headphones from Jabra will keep a pep in your dog walker's step while they are out and about. These affordable headphones feature custom noise canceling, a wireless mic and are even waterproof.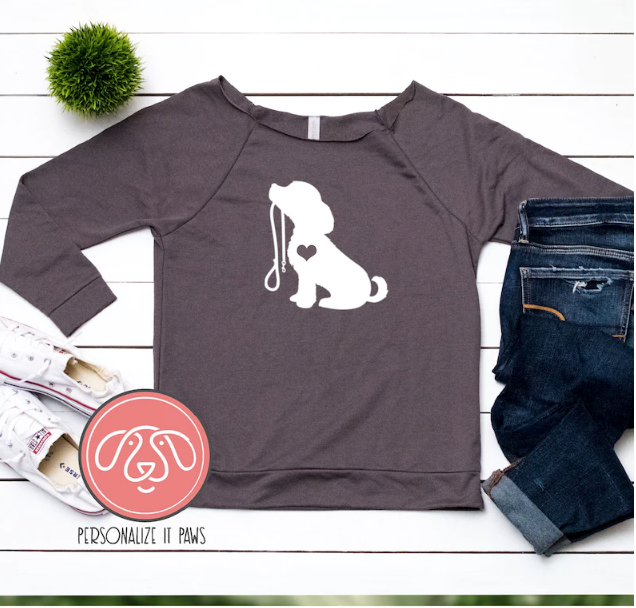 This adorable dog walker shirt can be customized with the name of your pup or a simple heart. Let the world know who walks your pup! (Size up for traditional fit)
Rain or Shine, your favorite dog walker, is out there on paw patrol with your pup. Keep both your dog walker and dog happy with this handy hands-free leash umbrella.
Next to voting, picking up your dog's poo is one of our most important civic doo-dies. If your gotta dodo it, at least dodo it in style with these stylish Wild One Poop Bags and Pawsh Poop Bag Holder in every color you could possibly imagine.
Find Poop Bags and Poop Bag Holder on Amazon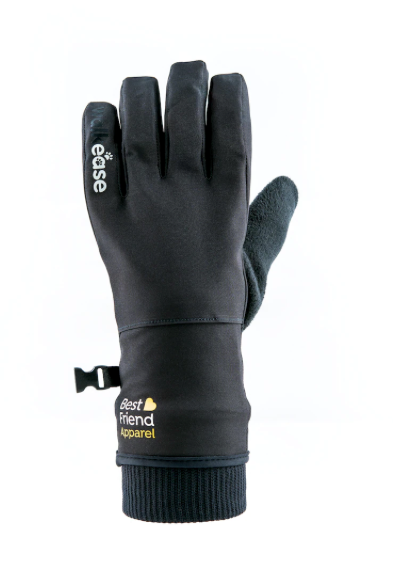 No more fumbling in the cold with the leashes and bags. This clever winter glove specifically designed for dog walkers has storage for up to four poop bags and has nylon tips to easily open them so they can get down to the business of picking up your dog's business.
The Superfeet insoles are the best way to protect your dog walker's feet from daily foot pain. They stabilize and prevent stress on the foot. The odor control feature makes sure that the only thing that smells is your pup.
Cozy Gifts for Dog Walkers
After pounding the pavement all day, your fav dog walker can kick back and relax with this next-level foot massager. Turn those tired dogs into happy pups!
It's all in the name. Treat your dog walker with these delicious Walker's Shortbread Cookies in the shape of a Scottie dog. It may be a little on the nose, but they will love them!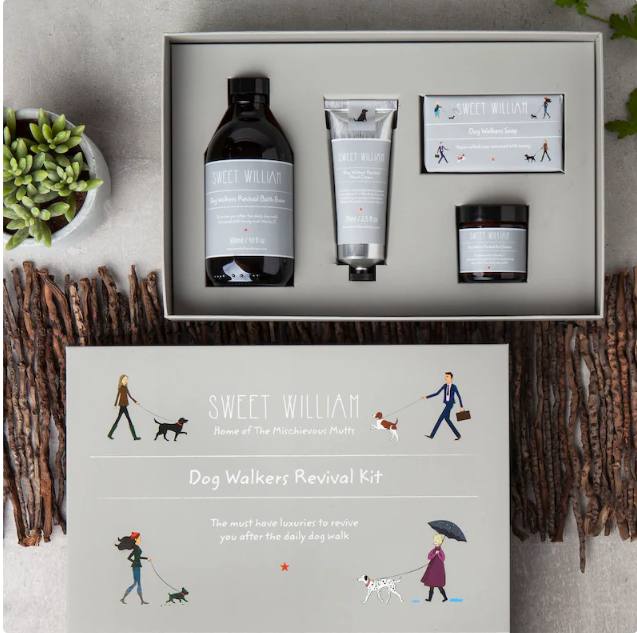 The Dog Walker's revival kit has everything your dog walker needs for a restorative evening, including luxurious hand cream, relaxing bath foam, exfoliating foot cream, and handmade soap. Plus, it comes in this adorable paw print approved packaging.
All those leashes can take a toll on your dog walker's hands. It's a tough job, but someone has to do it, so give your favorite dog walker a little luxe treatment from the people at L'Occitane. The gift set includes a variety of indulging fragrances.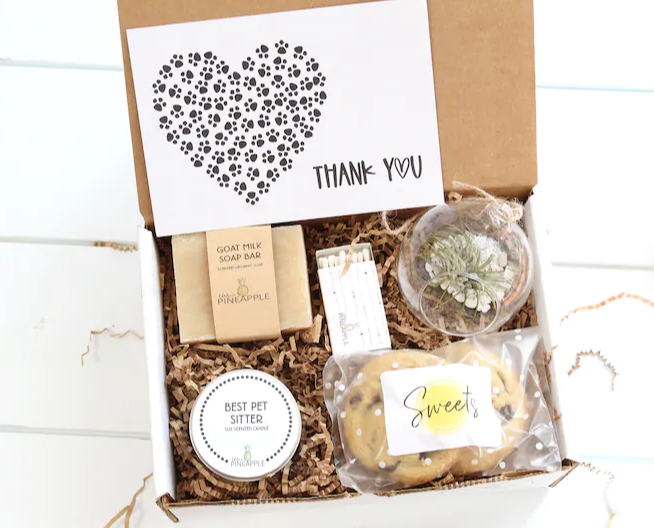 What says thank you for taking care of my fur-kid more than a Spa Gift Set? This sweet collection includes a soy candle, matches, soap, an air plant with a terrarium, chocolate chip cookies and a personalized paw print greeting card.
Gifts That Show Their Love for Dogs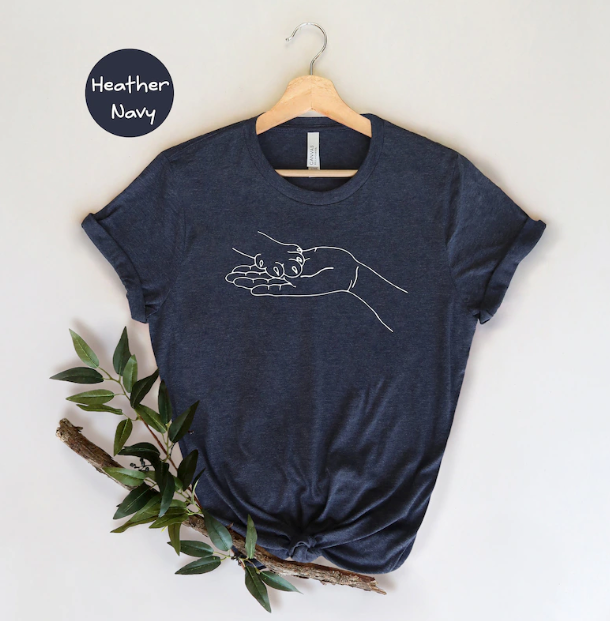 Let your dog walker show their love for pups with this sweet paw and hand dog shirt. The t-shirt fabric is super soft, and it comes in a variety of colors
A cup of Grounds and Hounds coffee is the perfect way to start the day before some serious dog walking. The gift pack includes K-9 branded varieties like Papers and Slippers, Morning Walk Breakfast Blend and Alpha Blend Dark Roast. Plus, each cup helps a pup. A portion of the proceeds goes to pet rescue initiatives.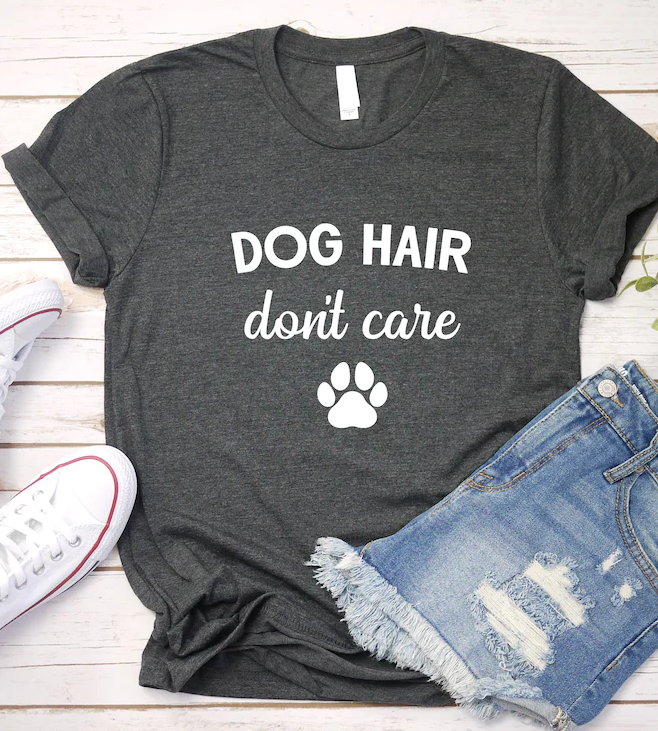 No need to apologize about the dog hair. Shout it out loud with this t-shirt. We wear our dog hair with pride. It's a fashion statement.
If your dog walker has a sense of humor, they will appreciate this adorable Pooping Pooches Calendar. These dogs have no shame, and we are here for it.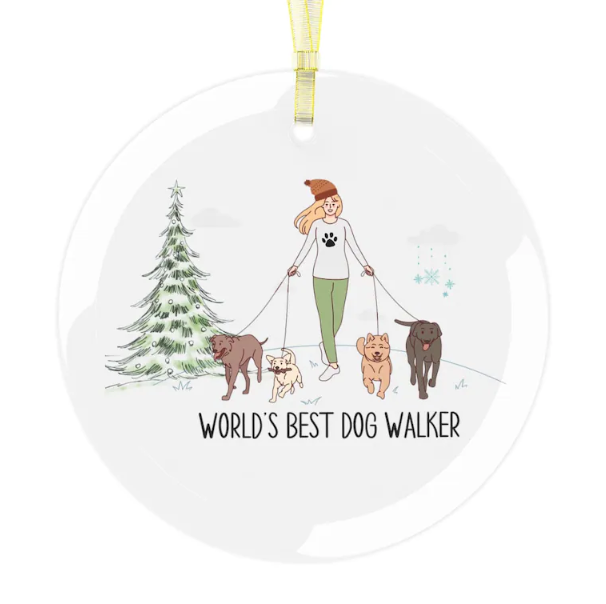 For the holidays, show your appreciation for the best dog walker with this World's Best Dog Walker Ornament. It's the perfect purchase for Christmas.
We are grateful that they let the dog out. Celebrate that gratitude with this Hilarious V-Neck T-shirt. In traditional and women's fit.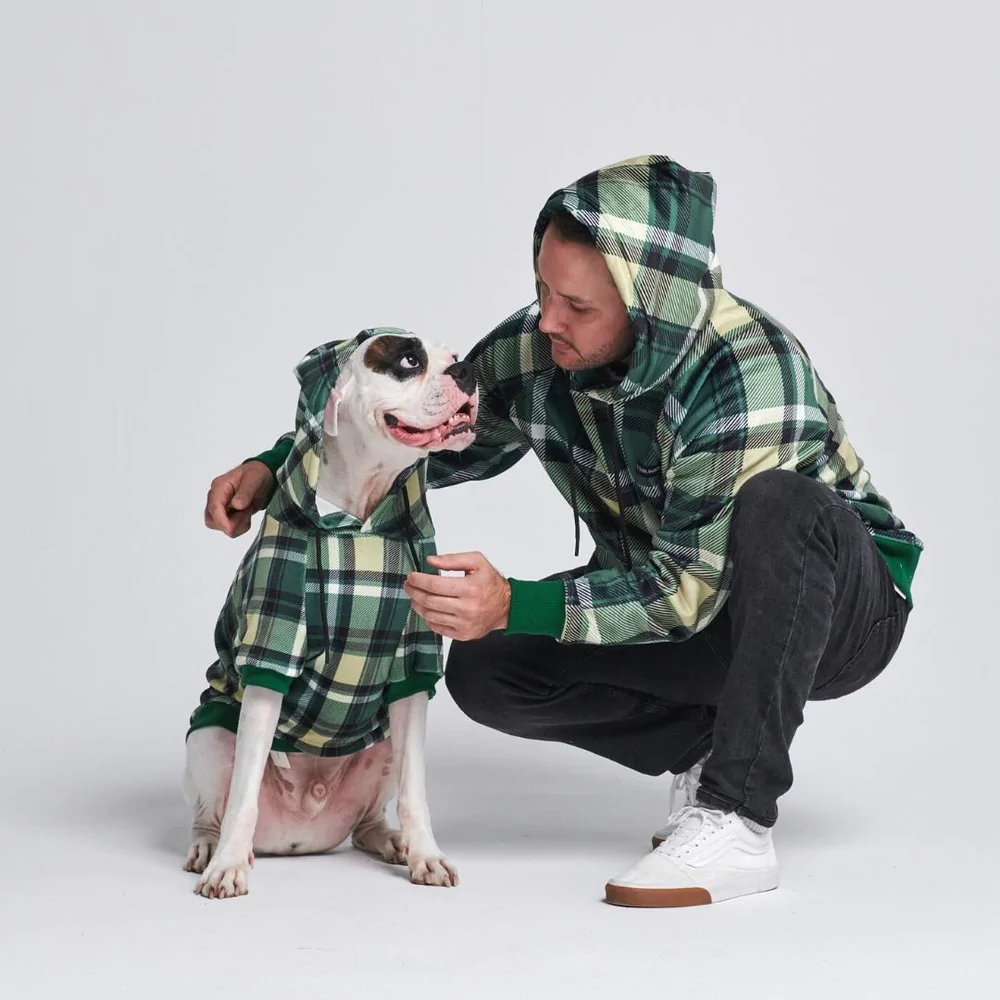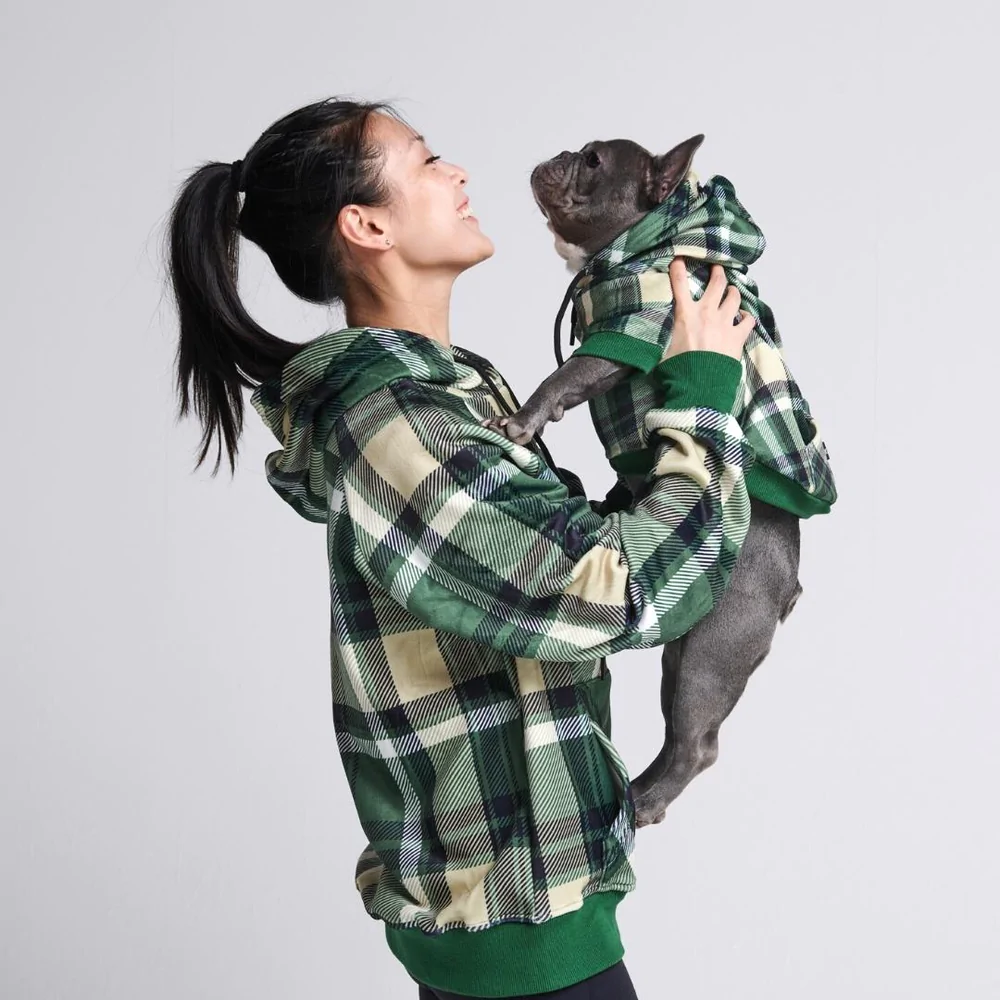 Your dog and dog walker will stop traffic in these adorable matching hoodies from Spark Paws. It's cute and well-constructed with soft fleece lining and buttery soft fabric. Not only is this a great dog walker gift, but it's also a cute treat for the dog. How cute will they look walking around town in matching outfits.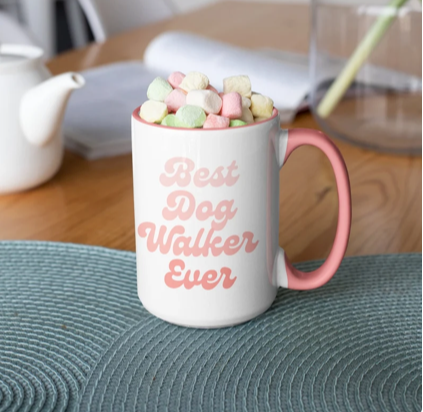 Let's just call it like it is. You have THE best dogwalker, and this cup will let everyone know that is the case.
If they love dogs as much as you do, they will appreciate a donation to the ASPCA in their name. Giving a donation is one of the best gifts for dog walkers.

For more content, like the gifts for dog walkers, check out our recent posts: