What is Coastal Grandmother Decor?
Let's get anyone without a TikTok account up to speed. Coastal Grandmother decor is inspired by the kitchens of Nancy Meyer's characters like Mery Streep in It's Complicated and Diane Keaton in Something's Gotta Give.
It's a modern and less kitschy version of coastal design. The colors and vibe are inspired by seaside towns and calming beaches, but this is not the home for anchors and seashell art.
While dubbed coastal grandmother by Tik Tok influencer Lex Nicoleta, this design style is timeless.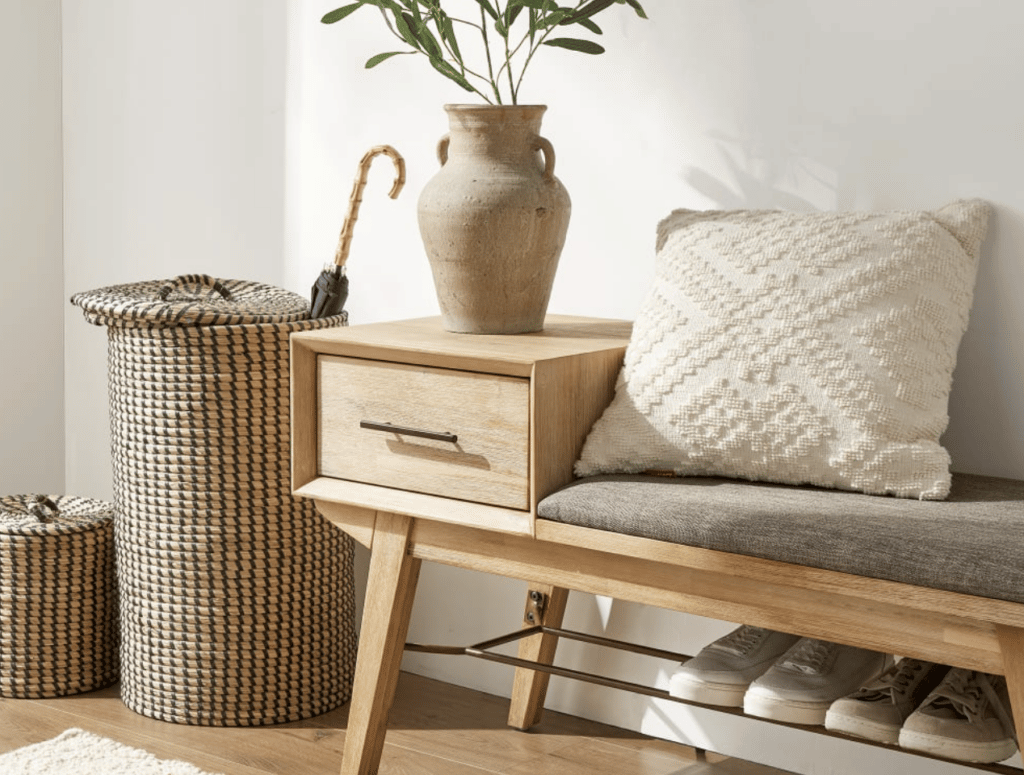 You can go bananas with layered neutrals in Grandmother Coastal decor. Add touches of soft blue hues or wallpaper in a vintage blue pattern, and you have hit the jackpot on this laid-back yet elevated look.
Expect materials like jute, cozy knits, rattan, seagrass, and linen. Brushed nickel makes a comeback as the metal of choice for Coastal Grandmother.
Now that you get the picture, close your eyes and transport yourself to the calm and refined rooms of Coastal Grandmother Decor: the crisp white linen couch, the porcelain platters, and the perfect touches of relaxed elegance. Now imagine a dog with muddy paws tromping through the room as your cat swats down the vintage porcelain vase.
Is it possible to live the Coastal Grandmother life and live with your four-legged friends? Yes. Yes, it is.
Follow these simple strategies and score some of these Coastal Grandmother pet accessories to get the look.
This post contains affiliate links, and I may earn a small commission when you click on the links at no additional cost to you. As an Amazon Affiliate, I earn from qualifying purchases. You can read my full disclaimer here.
LIGHTING
Chandeliers and pendant lights are one of the safest ways to bring the sculptural elements of coastal Grandmother decor into your home.
Large woven basket lights and chandeliers made with draped wooden beads make a bold Coastal Grandmother statement high above where any paws can reach.
LIVING ROOM
Couch and Chairs
Bouclé and white linens are at the center of Coastal Grandmother decor, and nothing could be harder to keep clean with pets in your home. But with smart furniture like this performance Bouclé Curve Sofa from Castlery with spill-proof fabric, you can rock the Coastal Grandma look with ease. The boucle fabric will also cover the stray cat claw. Castlery is becoming our go-to for modern furniture. We have a few pieces at this point. It's quality furniture with a reasonable price tag, and the delivery process is seamless.
Marlow Performance Bouclé Curve Sofa
The good news is slip-covers are a hundred percent part of the look. Choose washable options in durable fabrics like heavy linen.
Pro-Tip: After washing, put slipcovers back on when they are slightly damp. The extra stretch will compensate for any shrinking during the wash and create the perfect fit.
Use washable throws to extend the time between washing the slipcovers. Choose an option made for pets that don't trap pet hair like this Big Sky Pet Blanket by West Paw.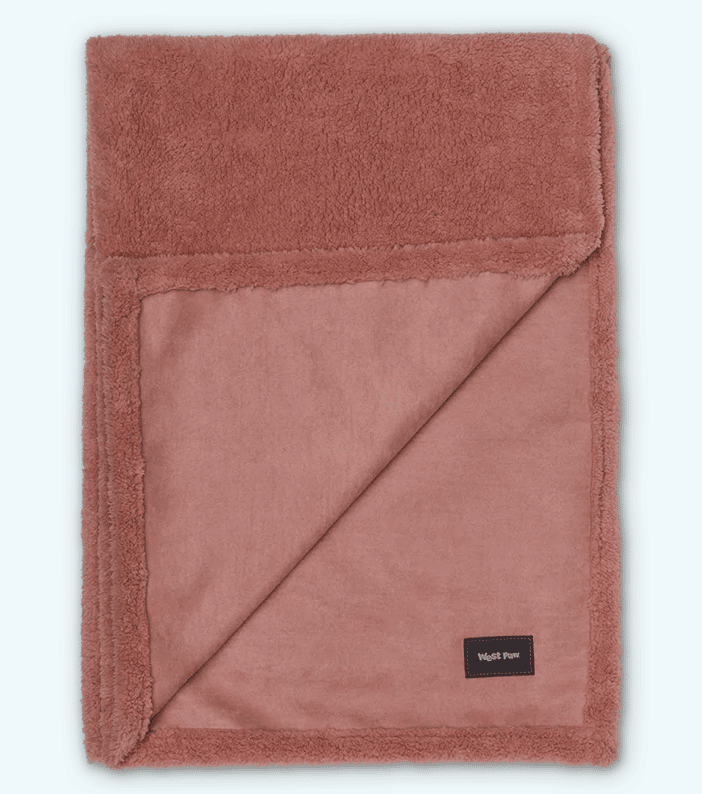 Big Sky Pet Blanket by West Paw
Cat Scratchers
Protect Furniture by providing your cat with something of their own to scratch. Swap out the old carpet versions for a sisal upgrade to get the Coastal Grandmother look.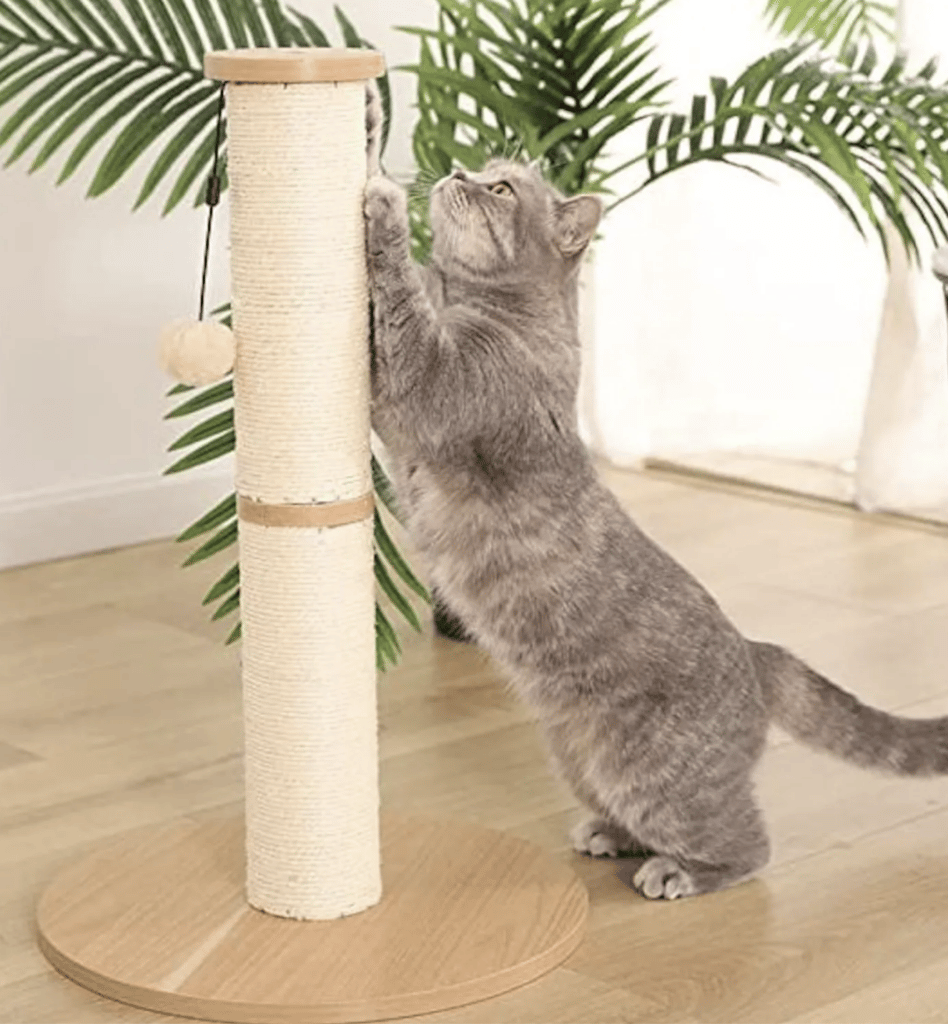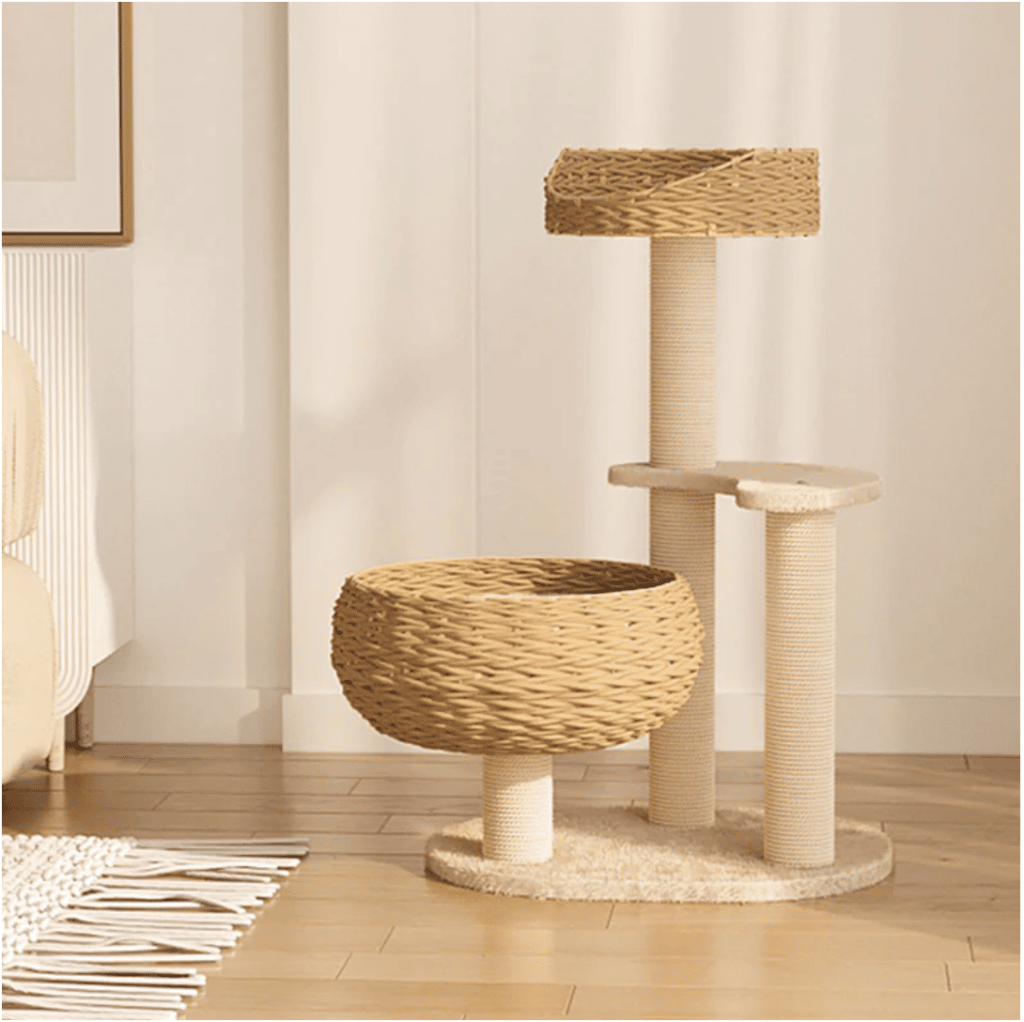 Sisal Cat Tree by Happy and Polly
Scent
Say goodbye to any pet smells and add the fresh scent of a coastal breeze with this salt & sea candle by Sweetwater Decor.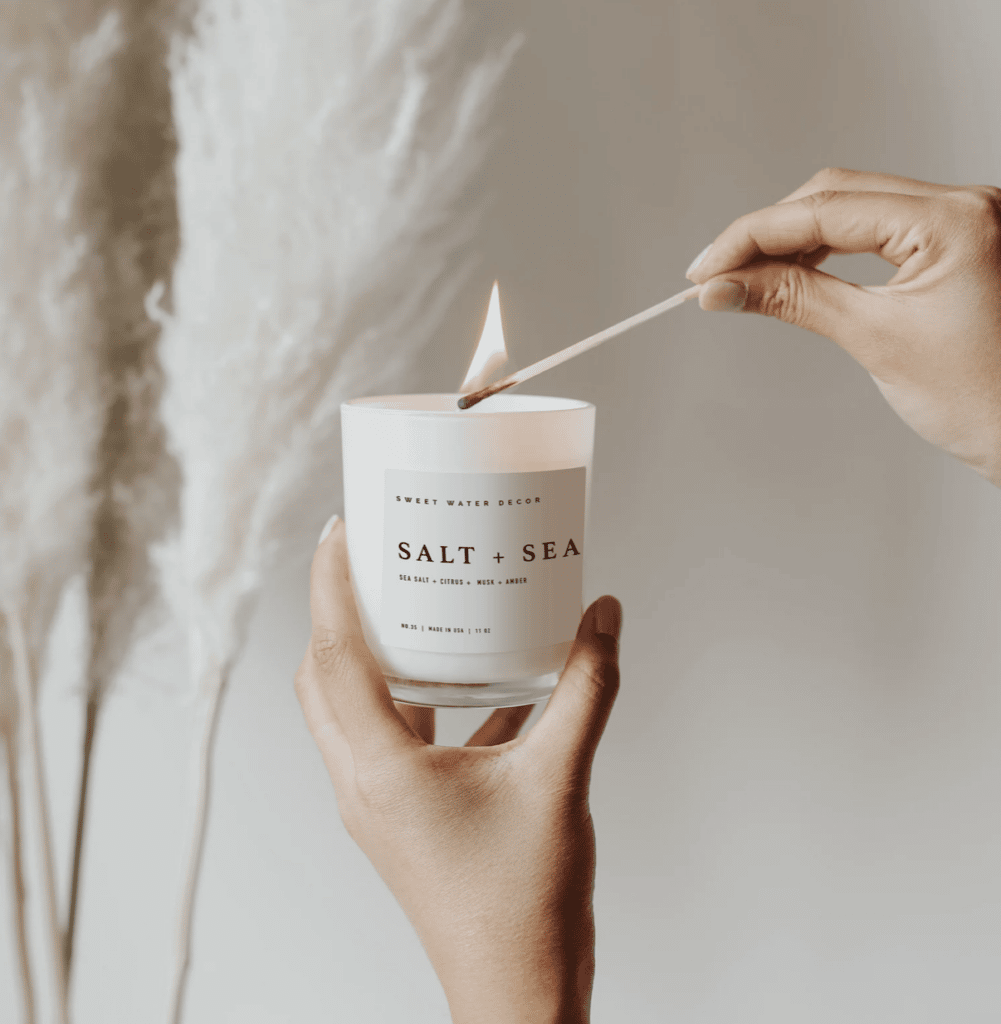 Salt+Sea Soy Candle by Sweetwater Decor
BEDROOM
Beds
Give your pup the layered neutral look with their own linen pet pillow from DIGG
Or bring in natural elements with this Rattan Pet Bed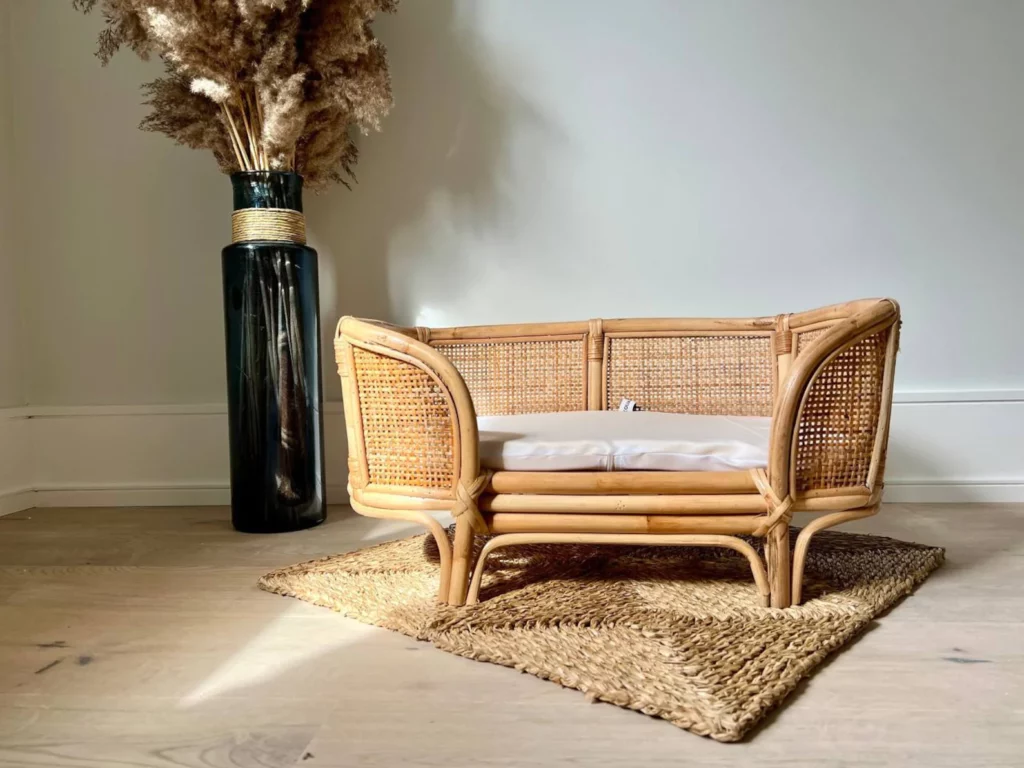 Rattan Bed Bed by Flair Decor Boutique
Add the cozy factor with a knit cat bed or wool cat cave.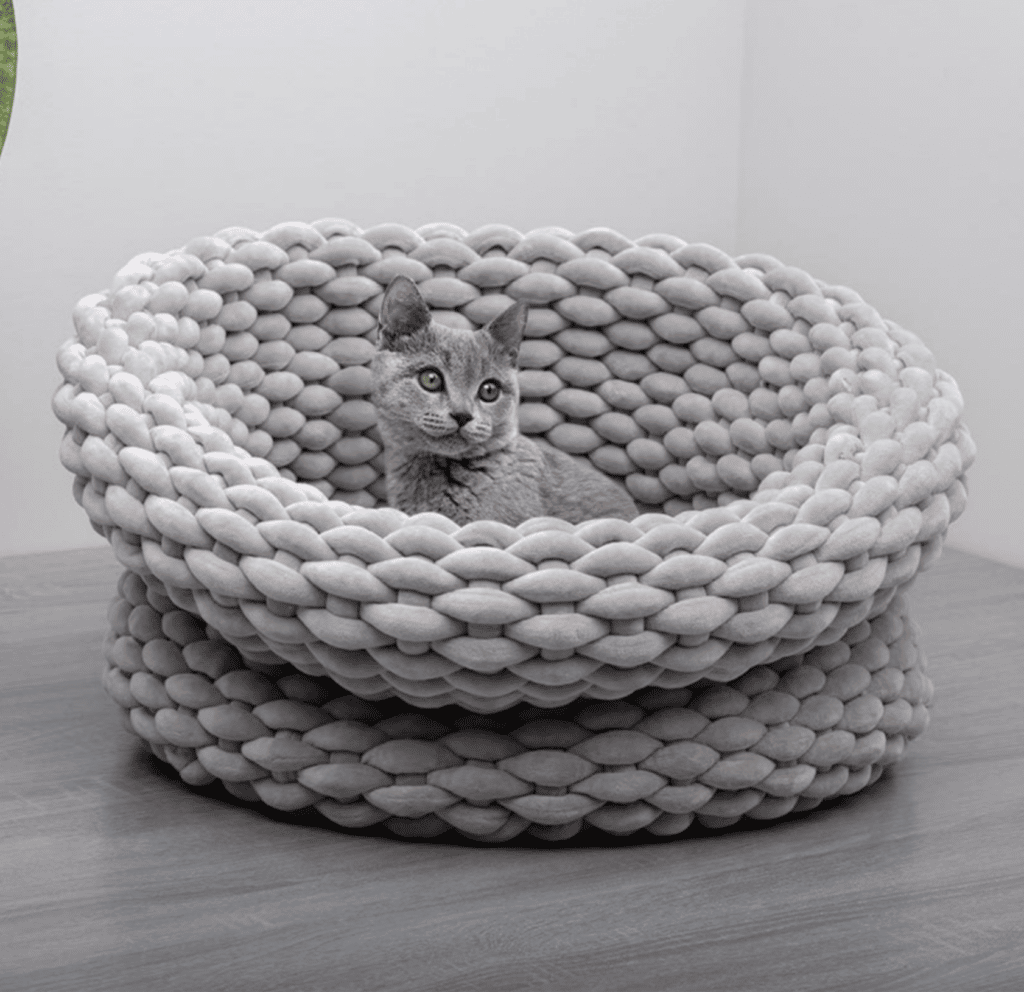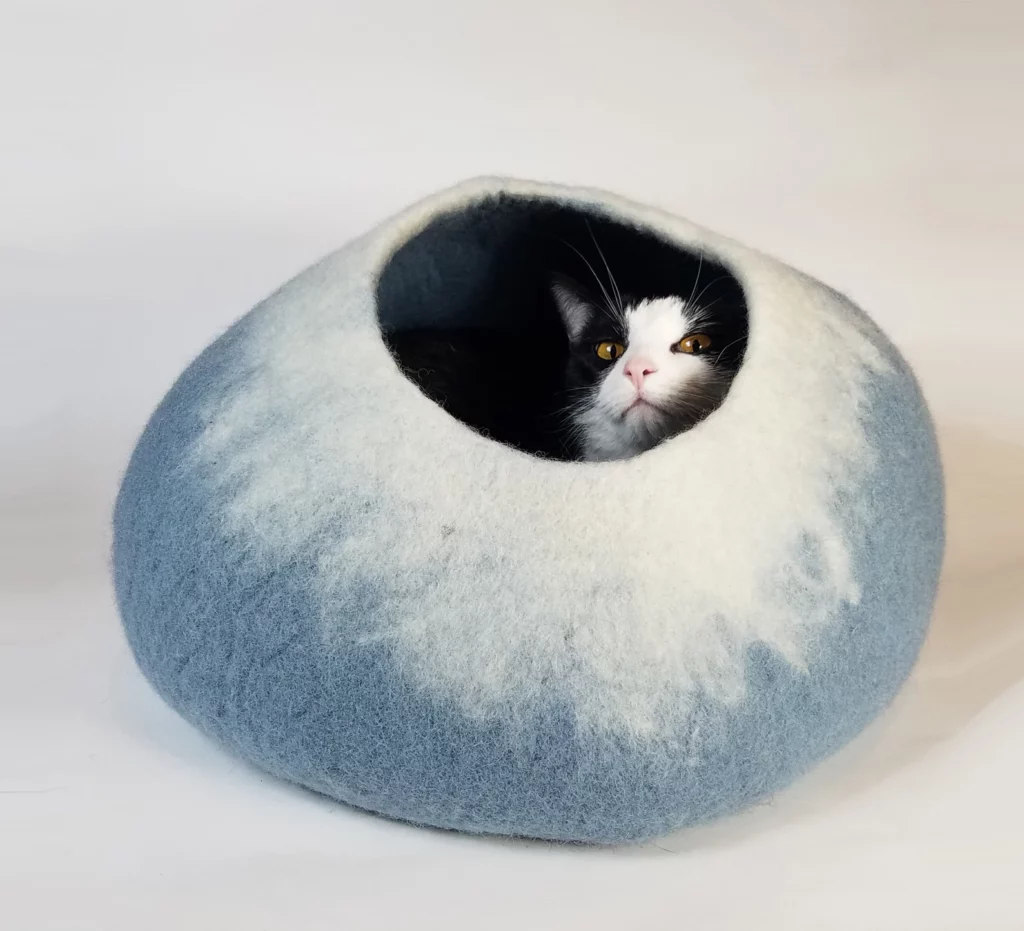 The only time coastal Grandmother decor gets bold is with vintage blue patterns like this ocean-inspired dog bed.
Vintage pattern Dog Bed by GoodNightDogCo.
Play
Your fur-kids will go coastal with these Coastal Grandmother-inspired pet toys.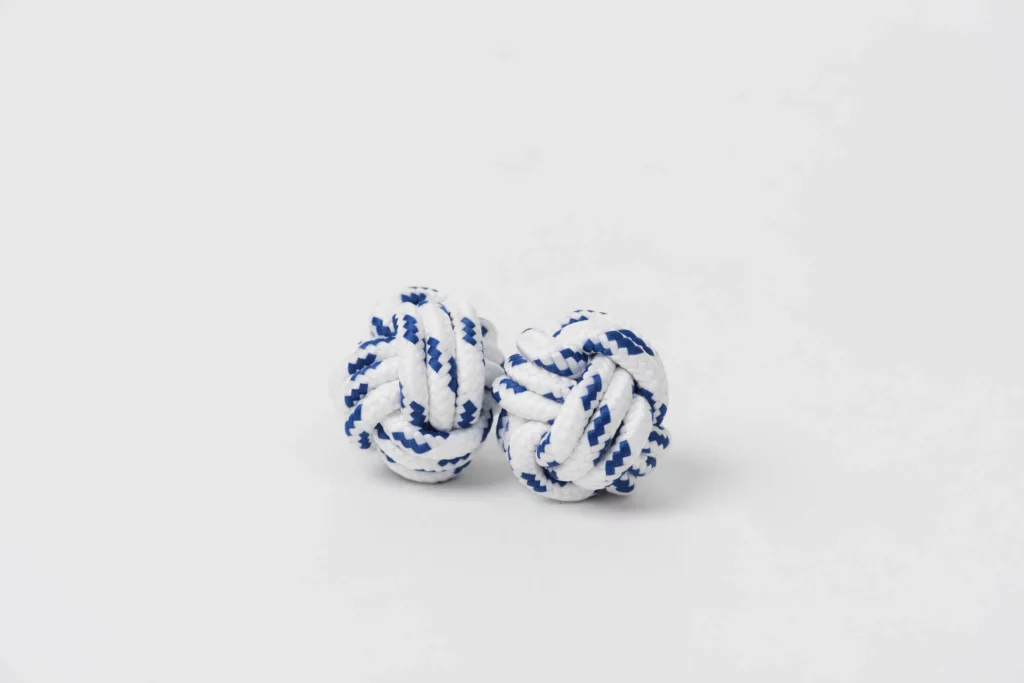 KITCHEN
Display Coastal Grandmother decor on countertops and out-of-reach places. Add stacks of butcher blocks with vases full of hydrangeas and peonies.
Food and Water Bowls
For mealtime, choose a pet bowl made from stoneware, terra cotta or an elevated ceramic version with a touch of blue hues.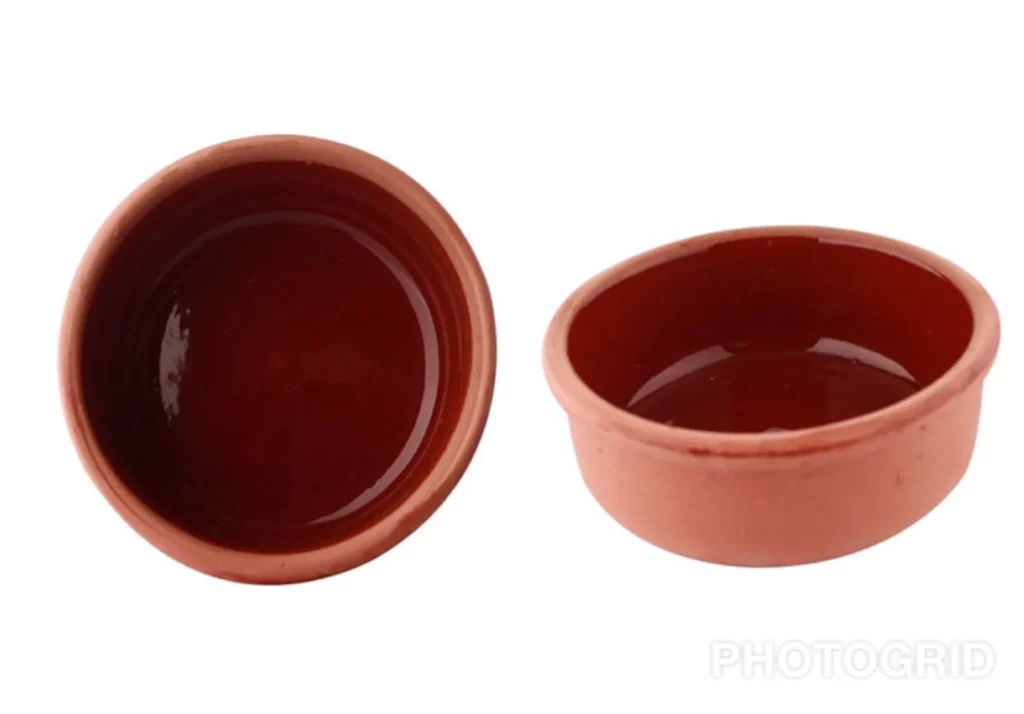 Terra Cotta Food Bowls by GJEterracotta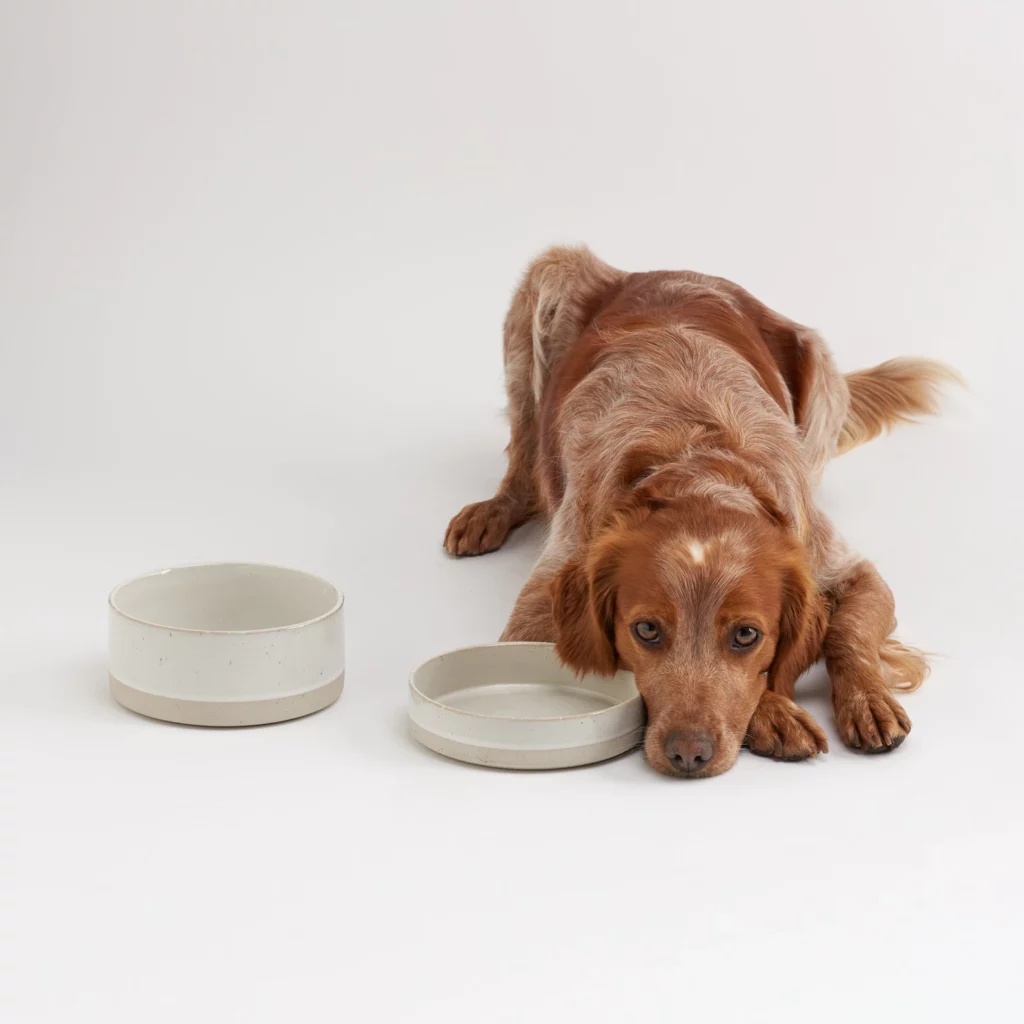 Stoneware Dog Bowls by Animals in Charge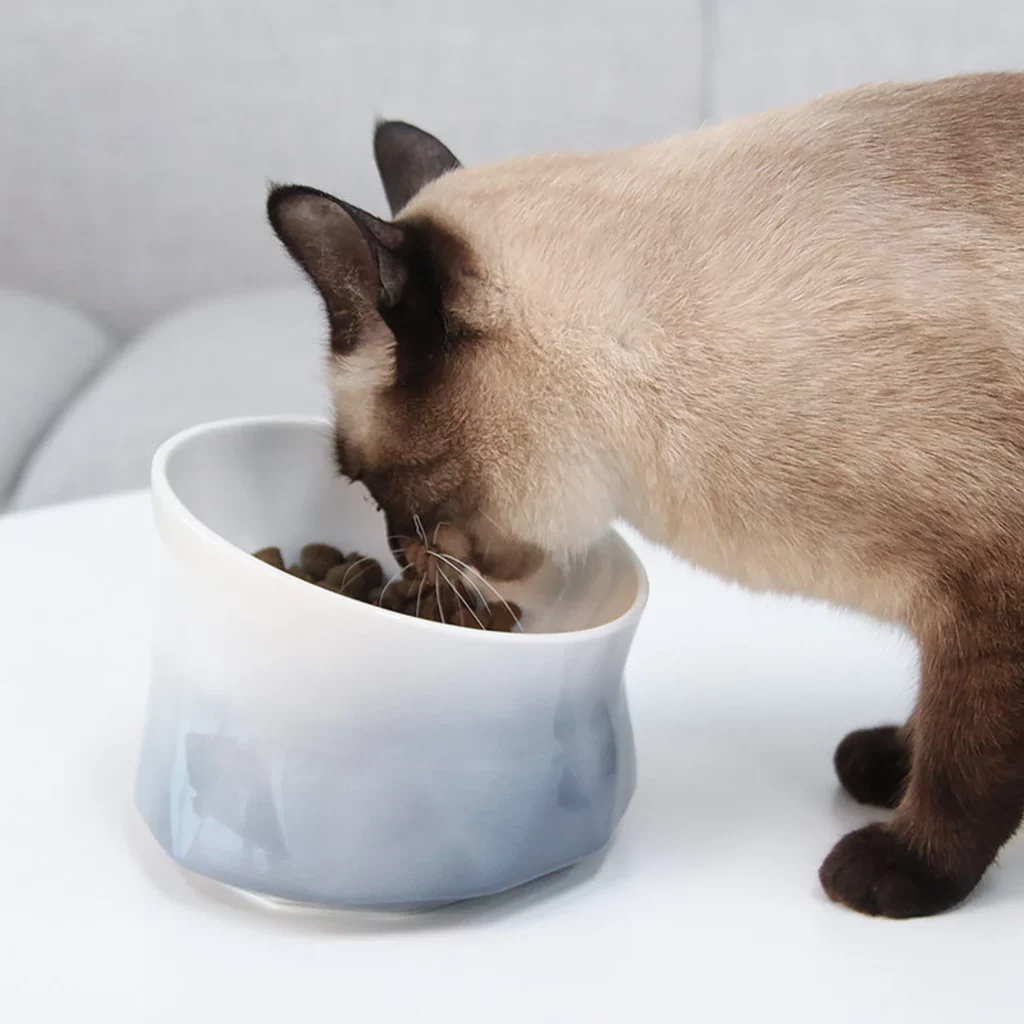 Elevated Ceramic Cat Bowl By RoiBoutique
MUDROOM AND STORAGE
Litter Box
The Cove litter box from Tuft and Paw not only looks sleek and sophisticated it is also highly functional. It has a removable wall that reduces mess and tracking. And even more sophisticated is the flushable Really Great Litter.
The Cove Litter Box By Tuft & Paw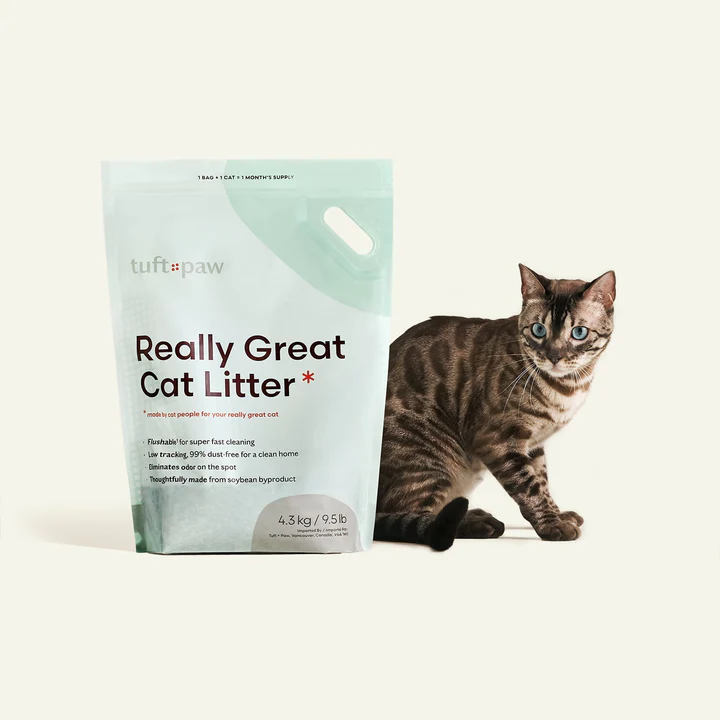 Really Great Kitty Litter by Tuft & Paw
Storage
Organize toys, pet beds, and pet accessories in the wicker and seagrass baskets. They will hide the mess while also providing a touch of Coastal Grandmother decor.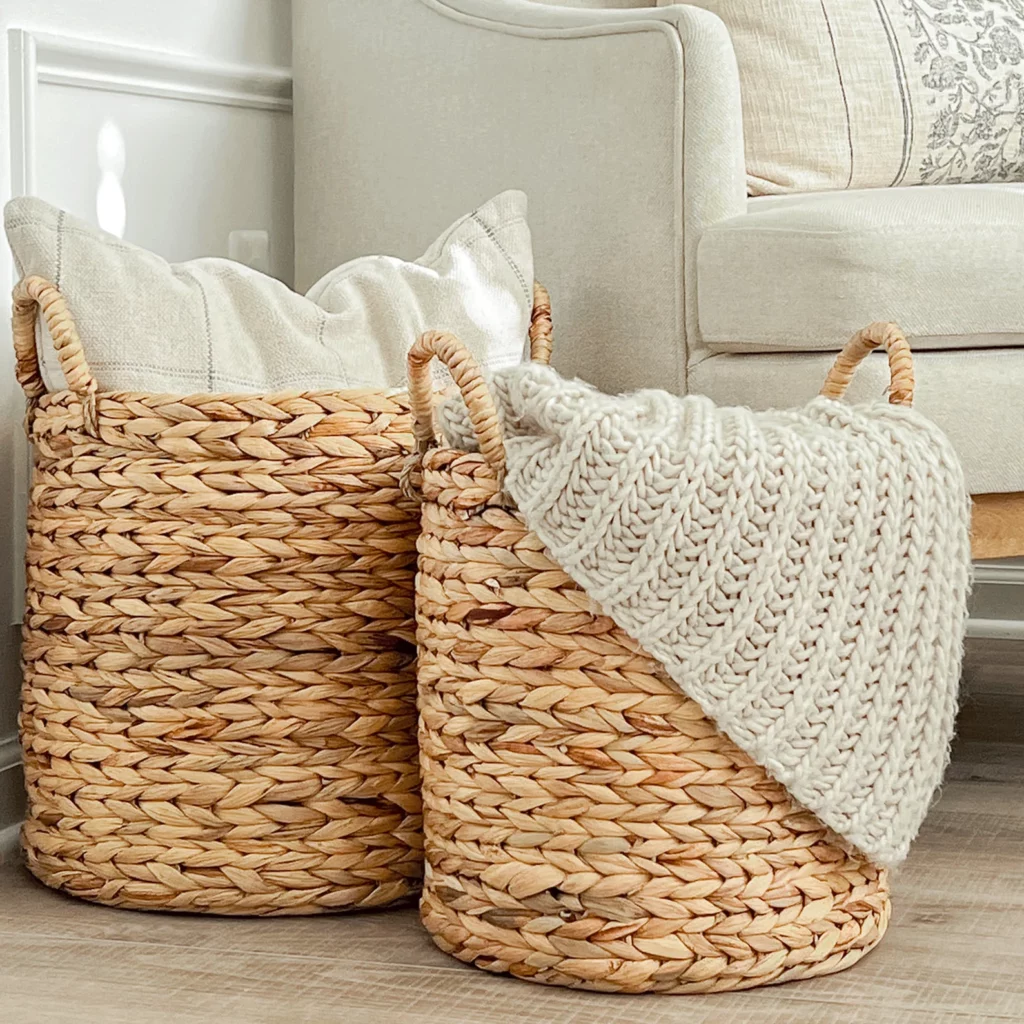 Large baskets from ArteraHomee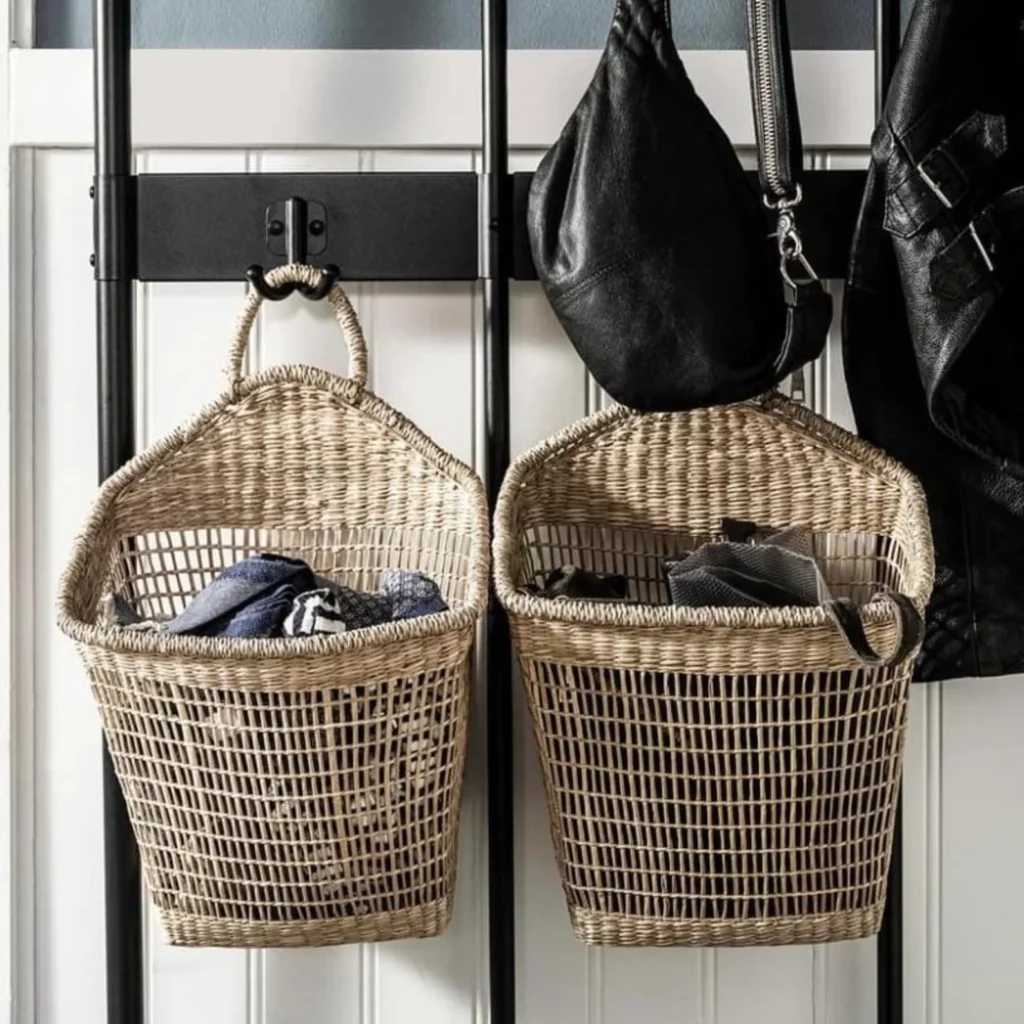 Hanging baskets from Tonkinhandicraft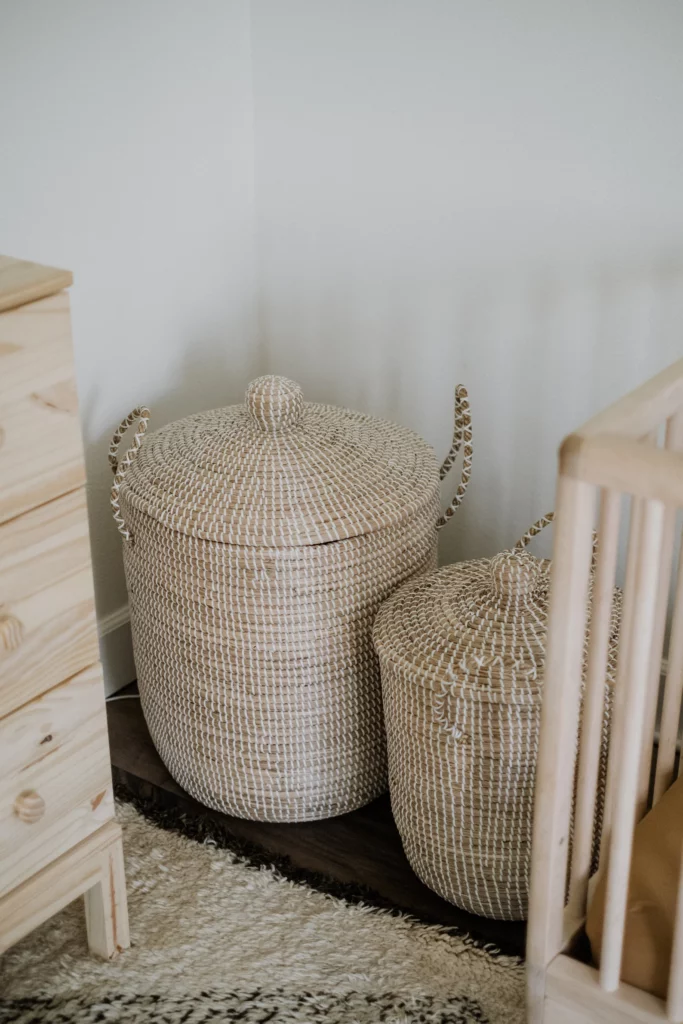 Seagrass baskets with lids from TheJolieMarket
ON THE GO
Collar and Leash
Get your pup suited up in layered neutrals made of natural elements for the Coastal Grandmother style on the go.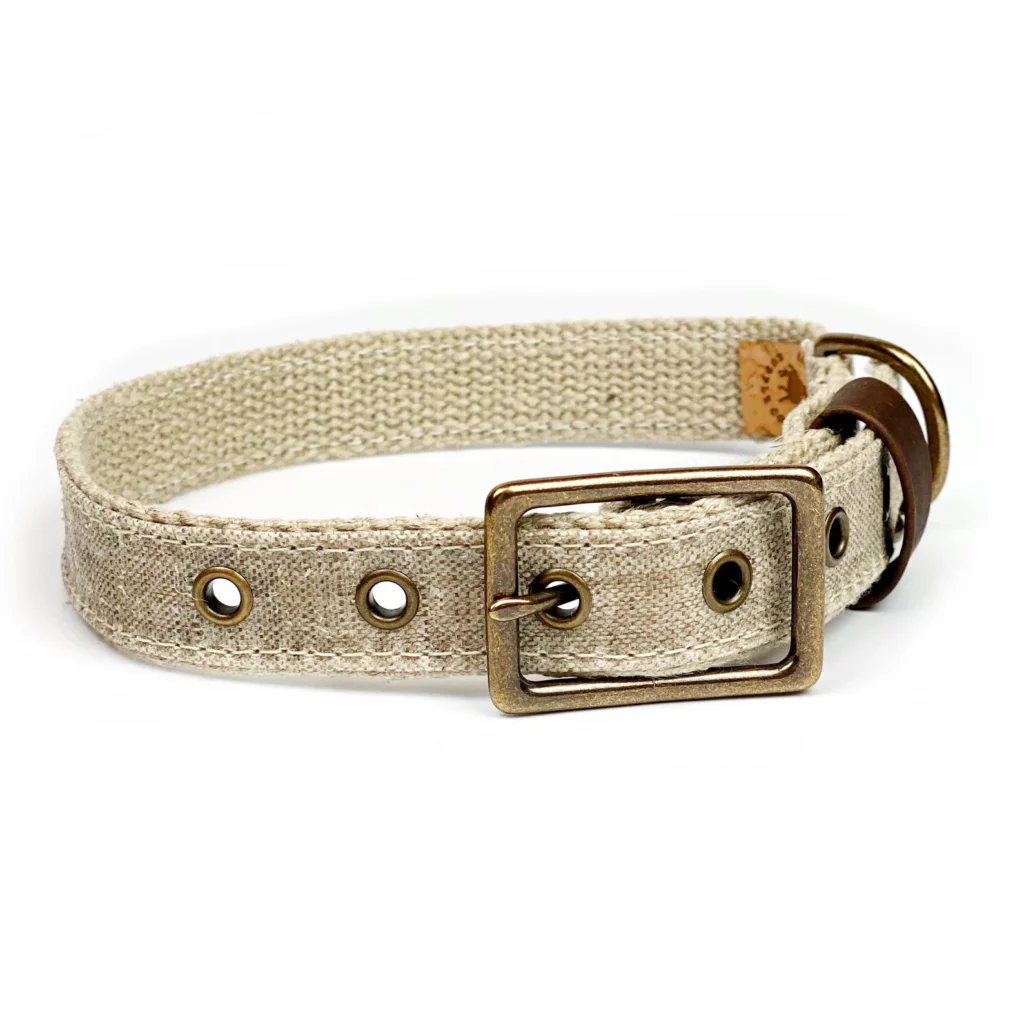 Linen dog collar by LittleDonkeySupply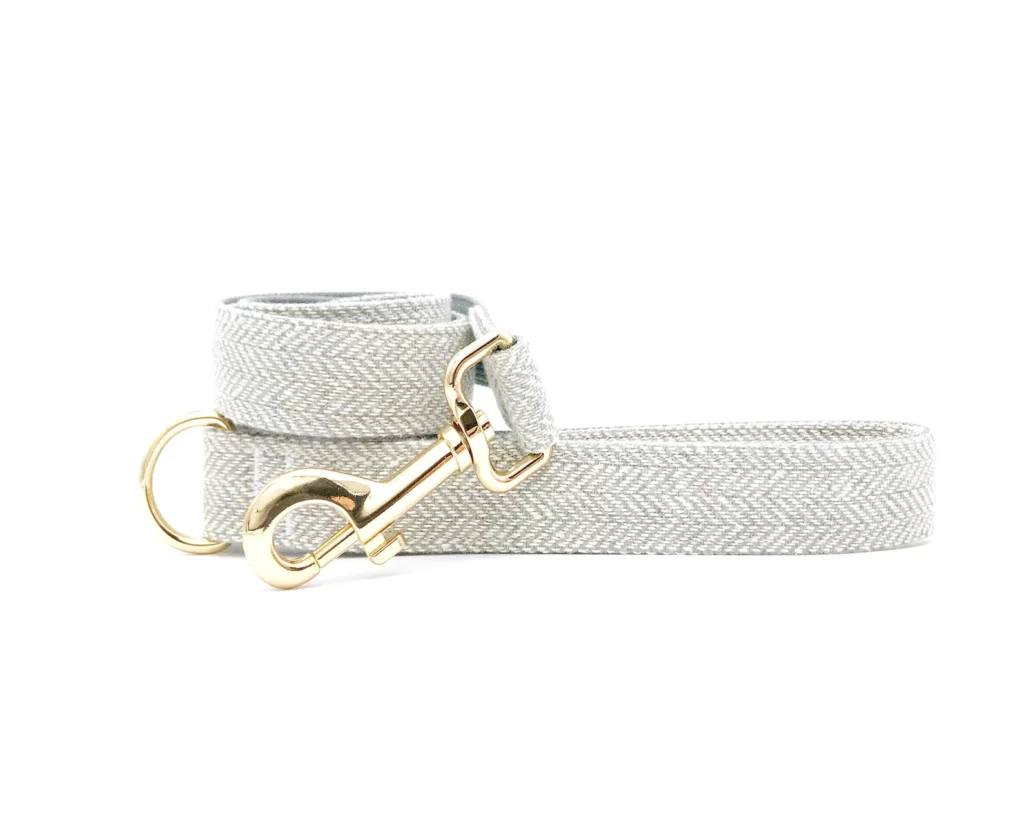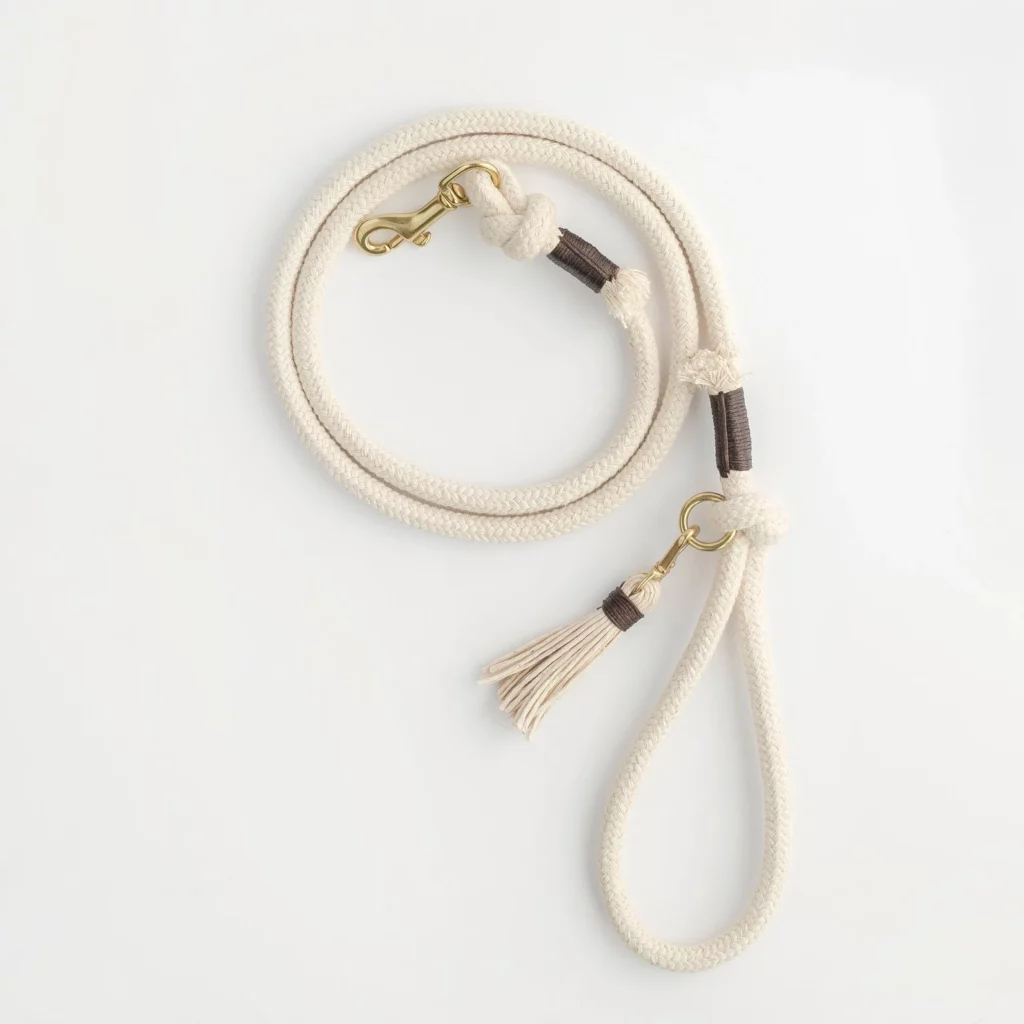 Cotton Rope Dog Leash AnimalsInCharge
And complete the look with a linen poop bag holder.
Linen Poop Bag Holder by Lucky Dog
Pet Carriers
Look dashing with the Coastal Grandmother-style pet carriers. I can almost picture Diane Keaton walking around town with one of these pawsh totes.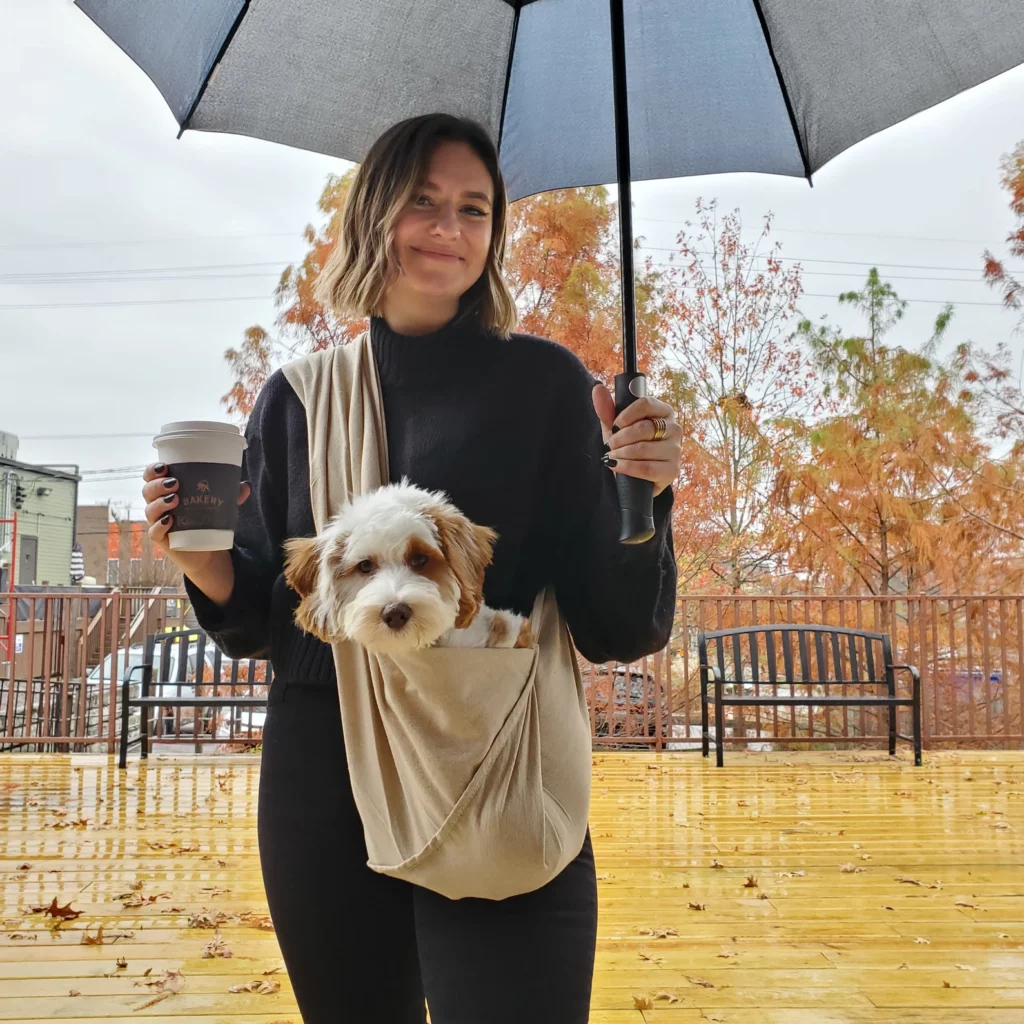 Sweaters
Bundle them up in these coastal Grandmother-inspired sweaters.
Cozy Coastal Blue Dog Sweater from Amazon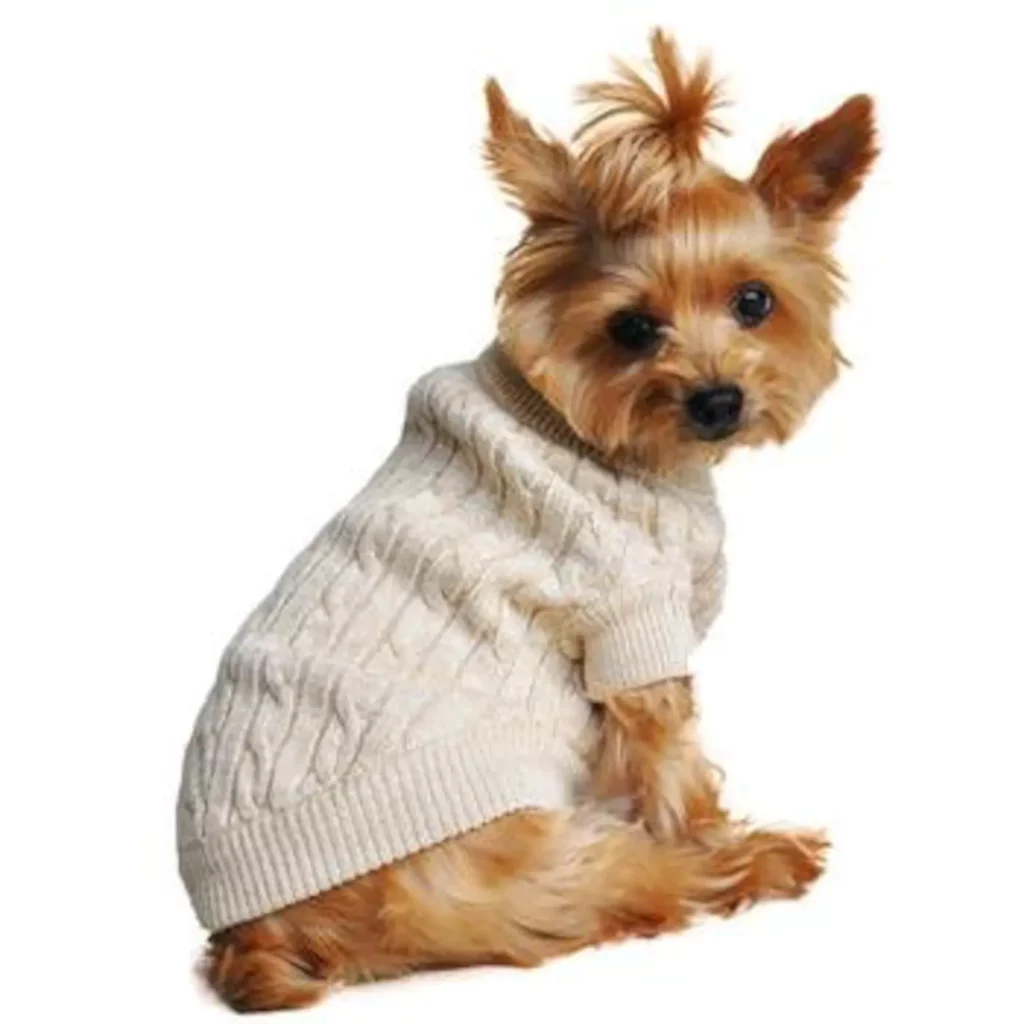 Cozy Knit Dog Sweater by GoDoggieStyle
Free People Blue Check Hat by Maxbone
For More Pet-Friendly Home Decor Ideas, check out our other Design Guides for people with pets!